10 Tips To Ace Your Singing Audition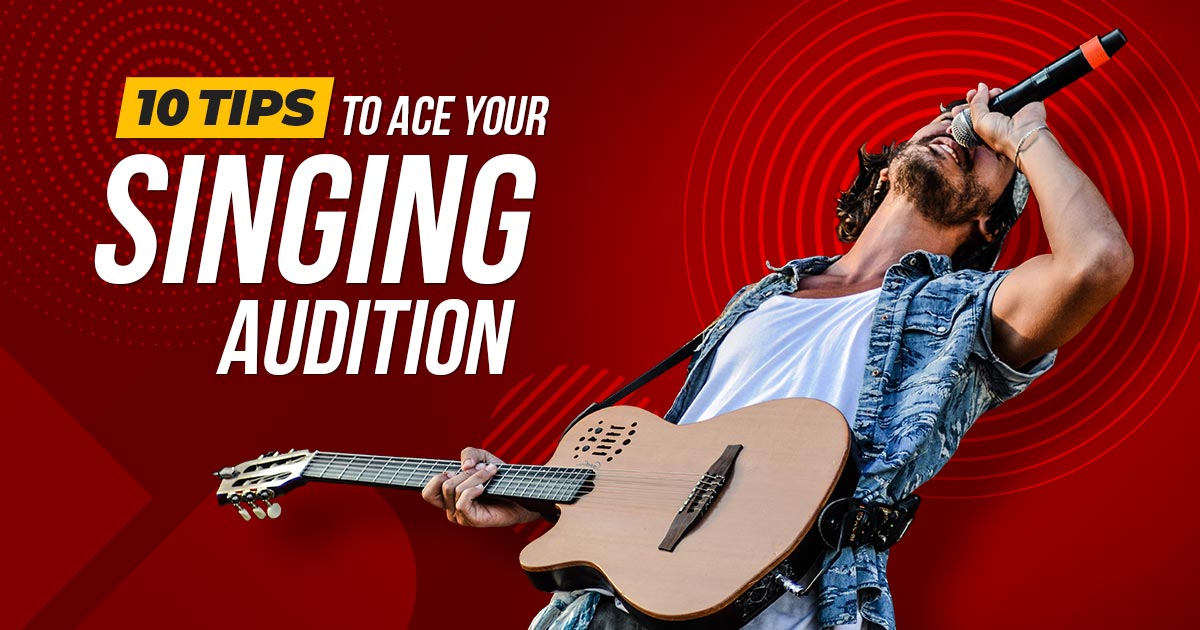 For aspiring singers, auditions are the moments of truth. If you aspire to become a professional singer, an audition is your opportunity to showcase your talent and shine through. Here are some of the points you should keep in mind to make the most of the big moment.
There are tons of singing competitions on TV these days. You have seen them all and know how they are conducted. Before appearing for a professional audition, you should know if this is what you really want to do, if you are confident enough to face the stage, and believe that you have a good voice that can keep people interested.
Once you are ready to take the next step, here are some tips to help you be better prepared to face and ace an audition –
---
Tip 1: Reach the venue on time. Being late leaves a bad first impression. Don't reach too early though as the waiting part can be exhausting.
---
Tip 2: Practice well to make sure you are sounding your best on the important day. If you are out of practice, do tune in your vocal chords well before performing.
---
Tip 3: Warm up systematically. It's good to start with some humming and light vocal exercises.
---
Tip 4: Practice your songs with and without accompaniment to be ready for either kind of arrangement. Record yourself and watch it a couple of times to analyse vocal as well performance elements.
---
Tip 5: Walk in the audition with confidence and maintain a good posture.
---
Tip 6: If you have been given audition material, prepare a couple of times before the performance.
---
Tip 7: Present the song you are most confident about. Auditions are not a place for new experiments. If you commit a mistake, just keep going. Never try to redo the part you fumbled.
---
Tip 8: Choose the songs best suited to your range and style of singing. Also, the song should not be too easy as it may limit the projection of your true potential. Sometimes a fresh approach to a popular song also gets attention.
---
Tip 9: Dress casually, nothing too flashy or uncomfortable. Don't move around while singing. Let your expressions and arm movements be natural.
---
Tip 10: Remember that your mood and body language is going to have an impact on the quality of your voice. You can practice in front of a mirror to monitor and correct your presentation.
---
If you have practiced well and perfected your delivery, you would surely be able to give the kind of performance that would impress the judges. Singing is a very rewarding and well-paying career if you can work hard and earn your rightful place in the industry.