10 Tips to Ace Your Self-Tape Auditions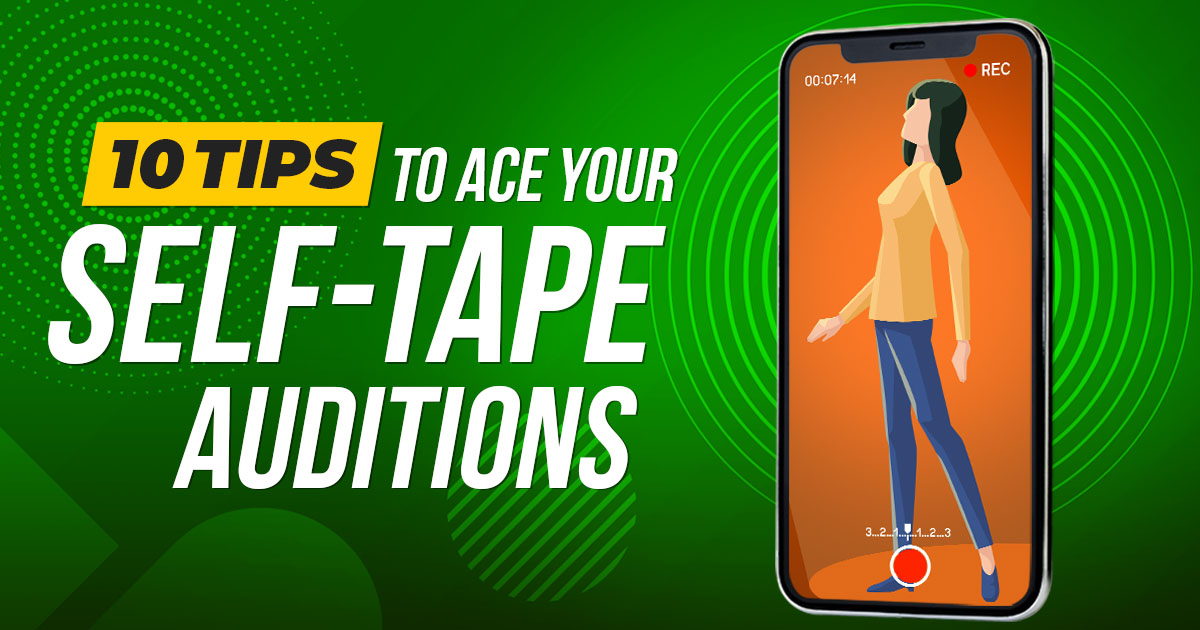 Digital casting has been on the rise for a while now and has only been accelerated by the social restrictions imposed by the COVID-19 pandemic. Self-tapes have become an integral part of the casting process and actors need to learn the art of auditioning digitally.
Here are some basics to help you ace your self-tape auditions:
Get off book
You should try to memorise the script as much as possible. It will make a good impression and improve your performance. Reading the script out loud a few times will help in case you're not able to memorise the whole thing.
Frame it right
Always shoot in the landscape mode unless asked specifically for a vertical shot. Follow the framing instructions if shared by the casting team. Place yourself at the center of the frame with the camera at eye level. Go with a chest-up frame by default.
Find a reader
A fellow actor friend would be a good choice to read the lines of the other character(s) in the script. The reader should avoid reading in monotone but at the same time shouldn't take the attention away from you.
Backdrop
Sold, neutral-color backgrounds such as white or grey are perfect for a self-tape background. Avoid any patterned wallpaper, bright colors, or any objects in the background. Keep all distracting elements away from the frame.
Lights & Sound
Natural light from the back of the camera is ideal for the shoot. Record your auditions during the daytime if possible. Keep all background noise to a minimum during the audition.
Slating
Introduce yourself by stating your name, stats, and contact information. Be natural and confident. You should shift down your head after finishing the slate to transition from introduction to the act.
Props & Wardrobe
You can use simple props if the script demands so and if they help your performance. Dress appropriately and avoid anything flashy or distracting. You don't have to rent a costume, just go with something comfortable and as neutral as possible.
Shooting & Editing
Keep the camera at your eye level, maintain an appropriate distance and shoot in a mid-close frame. You should retake till satisfied with the output. Edit out unwanted parts for the final version.
Submission
Pay attention to the instructions for the final submission of the self-tape. Casting directors may want it to be uploaded on some platform such as YouTube or may request you to send them over email. If the file is too large to be sent over email, you can use an online file transfer service.
Follow-up
Finally, it's very important to follow up on your submission after a few days. Make sure you use polite and professional language in your emails and messages. Don't shy away from follow-ups as it's standard practice and you don't want your audition lost in the crowd.