BitClass is enabling influencers to turn online coaches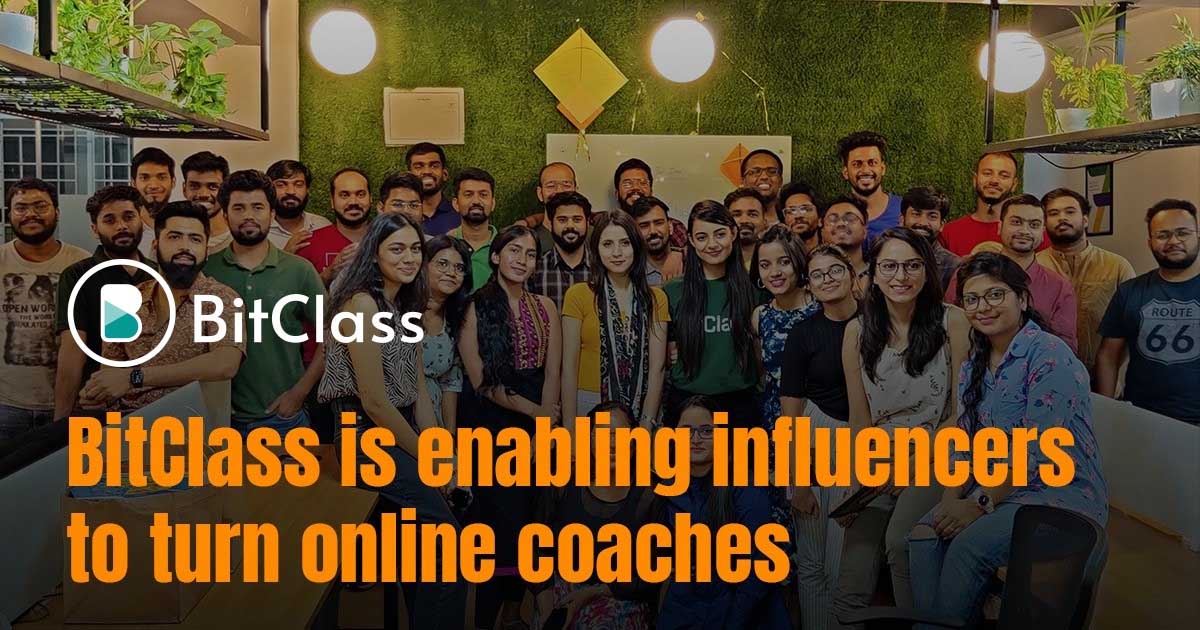 What is BitClass?
Bengaluru-based ed-tech startup BitClass is helping teachers, trainers, coaches and about anyone with a teachable skill setup and grow their online teaching business. BitClass provides a managed platform that facilitates the creation of cohort-based courses and online interactive learning. Professionals, teachers and domain-experts apply for partnership and after successful evaluation receive help from the team to design courses. Partners can choose an upfront fee or proceed with a revenue-sharing model.
BitClass for Influencers
BitClass is now inviting social media influencers who want to share their skills with the world and build a profitable business. Influencers have a knack for connecting with their audience through their content. There are several influencers creating rich content in fashion, food, travel, acting, music and various other niche areas. People turn to influencers for tips, tutorials, how-to lessons and expert advice all the time. Now imagine all this information flow happening in an organized course-based format where learners can benefit from the skills of the trainers they trust.
The Gig
Influencers with sizeable social media followings are the best candidates for a partnership. There is no age limit. Influencers can choose any of their areas of expertise to conceptualise and design courses. Talentrack is partnering with BitClass to identify suitable influencers who will be evaluated by the team of BitClass for further discussions.
Interested influencers can apply for the opportunity on Talentrack website – Apply Now