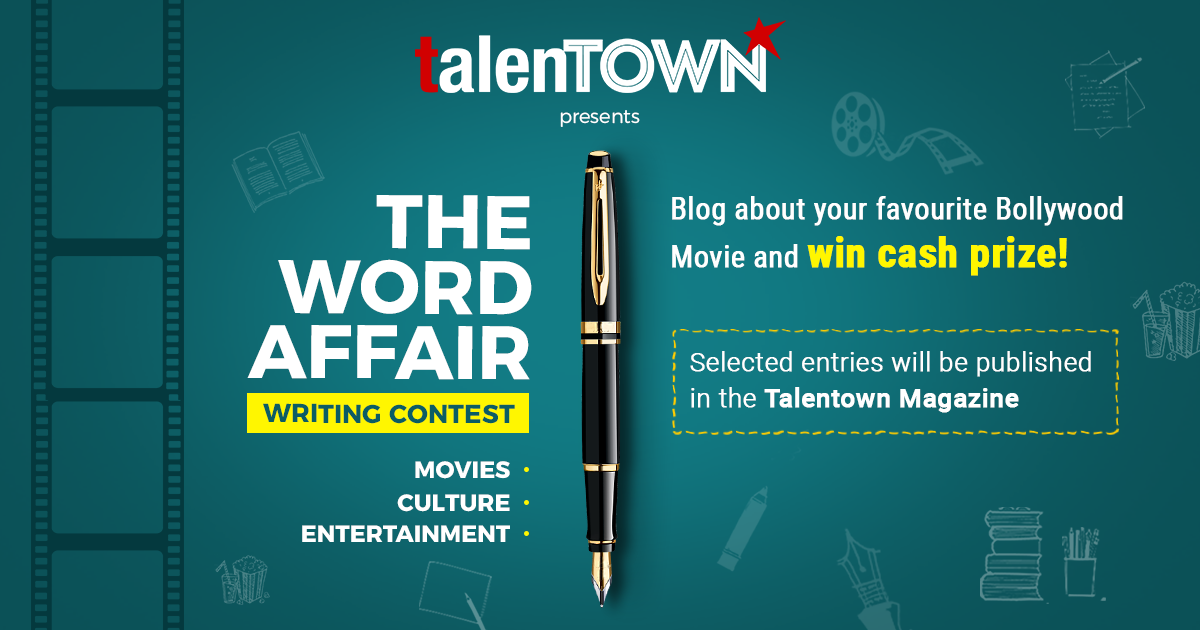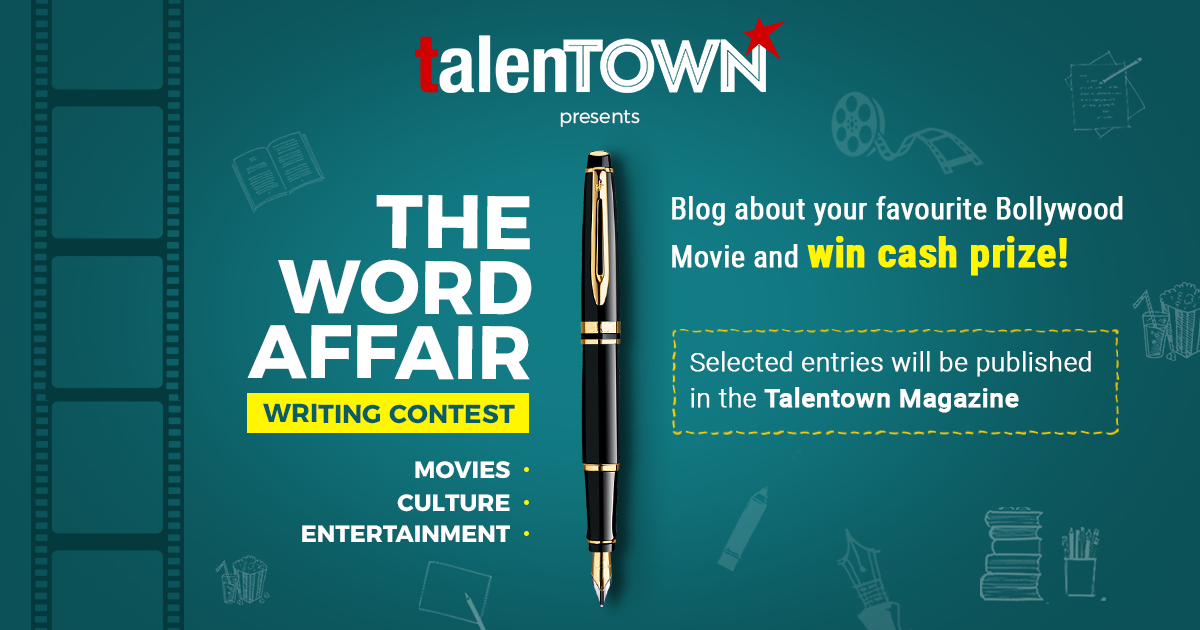 Welcome to The Word Affair – The First Literary Contest of Talentown Magazine!
We eat, sleep and live Bollywood and love its fascinating dreamy stories. You must have watched your all-time-favourite Bollywood movies about a zillion times and can talk about them all day! Here's your chance to pour all your passion, thoughts, views and admiration about one of your favourite Bollywood movies into a creatively written blog. The best entries will get a chance to be published in the Talentown Magazine and you'll win a cash prize!
Contest Rules:
Your blog should be about a mainstream Bollywood movie.
The language should be English.
Word count should be between 500 to 800 words.
The writing should be original, copied content will be disqualified.
You can submit more than one entry.
There is no age limit for participation.
The decision of the editors will be final.

Winners
---
1st Prize
Arpita
2nd Prize
Sevanand
3rd Prize
Reyvan
---
Shortlist
---
Varsha
Leroy
Pratyusha
Arpita
Sevanand
Peeush
Apurva
Reyvan
Manu
Manaswini
---
Participants List
---
Suvarna
Bharti
Shilpa
Priyanka
Joyita
Mayuri
Ashwani
Raunak
Apoorva
Shivangi
Gokul
Neeraj
Anvi
Sadiya
Nilanjana
Viral
Rajeena
Shivam
Bharat
Aditya
Sarah
Moreshwar
Brinal
Tanvi
Suchismita
Shefali
Varun
Sandeep
Suchitra
Mimansa
Ninad
Nidhi
Sanjay
Puhita
Nairit
Anika
Pardeep
Rubeena
Aquib
Ashraf
Kajal
Harshal
Haimanti
Shreya
Pranav
Aishwarya
Saroj
Mujahiduddin
Arun
Anjali
Vishnu
Daniel
Iram
---