Eisha Chopra: My kindness coupled with a serious resting bitch face confuses the hell out of people, and makes life fun for me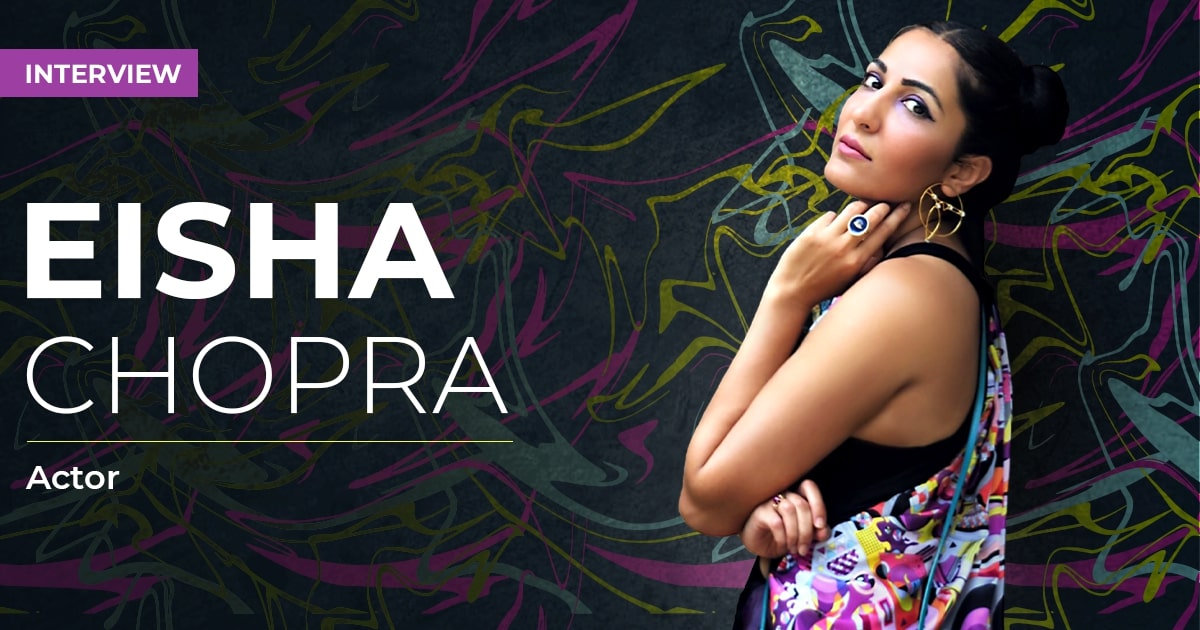 In an exclusive interview with Talentown Magazine, Eisha Chopra talks about her characters, her passions – acting and writing, and her superpower!
What's your true calling? Writing or Acting?
I don't think that having more than one interest or talent makes either one any less important. For me, the process for both is the same – to deeply internalise a thought or feeling, and then eventually externalise it via a medium. You try to do your best in both, and then hope and pray that it's not butchered by the time people get to see it. For me, I've just always been a storyteller. So to answer your question, I'd rather be involved in a good film over a bad script, or a good script over a bad film. So, my true calling is whatever allows me to tell a good story.
What's your best piece of writing so far?
I'm still waiting to write my best work. I do write a lot on social media, and that's the most uncensored place to see my thoughts because there's nobody editing it or telling me who my audience can be. The one really special piece was the story for The Great Indian Dysfunctional Family, a show I had conceived with Ding Entertainment for Alt Balaji, and where I got to play the lead character, Sonali, whom I had entirely based on my personality. I wasn't expecting that, and it was a total high because I got to own her like no other character.
Given the fierce nature of competition, what challenges have you faced and overcome in your career?
There is absolutely no industry that is more emotionally brutal than the entertainment industry, so frankly, the list is endless. However, this is one of the few professions where 'luck' plays such a huge role in deciding your fate. That's a completely illogical concept, and it takes a while to understand that that's something you can do absolutely nothing about. You can do a great job at your audition or meeting, but someone else could get the job on an absolute whim. Learning to let go of that control was probably my biggest learning. I try to apply that now in life at large, too.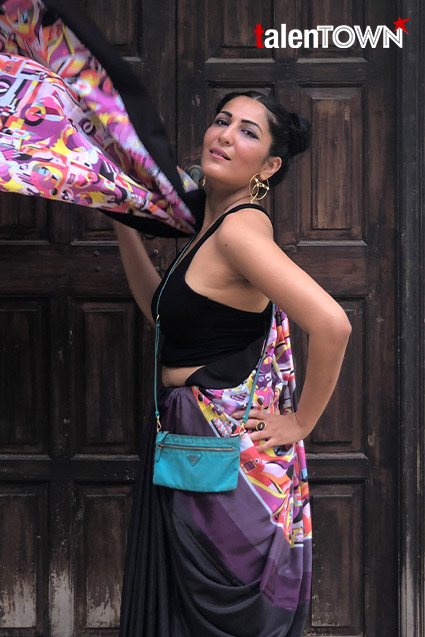 How has What The Folks been able to strike a chord with modern viewers?
The best thing about What The Folks is that it's as slice of life and observational as a story can get. Cinema usually strives to show you a world that you don't know, that you don't have access to. Here, it's the opposite. It's showing you your world. And, that immediate connect is something that the viewers really took to liking.
Every time a character does something, it clicks with them in a 'Whoa, I just did that yesterday!' or 'That's exactly what my Mom would say' kinda way. What's really heartwarming though, is the messages I get directly from people, about how the show has gotten their family together, or when they were fighting with their spouse, it helped them get through that. Honestly, when I hear something like that, I really feel – My work here is done.
Who are you more like- Mallika or Anita? What are the differences between these characters?
Neither. Anita is an absolute control freak and micromanager, and Mallika is an abstract, bohemian, healer. Also, they both are highly short-tempered, and confrontational, which is completely unlike me, and the reason why I had so much fun playing them. However, I do have a natural sarcasm and a sense of irony, which is something I bought to both of them. I guess that's just how I see the world, so my characters tend to do the same.
What are your upcoming projects?
What The Folks Season 3 is currently on air as we speak. Shooting for Official CEOgiri Season 3 started in November, and I have a show with Applause Entertainment that should be coming out this year. I'm also writing a film and developing a web show that I'm really excited about. My hands are completely full.
Which are your favourite Indian and International TV Series?
Fleabag by Phoebe Waller-Bridge. I think it's genius to have married comedy and tragedy in the way that story did. I can't remember the last time I was so stunned by something so simple. I'm actually a bit obsessed. I thought Delhi Crime on Netflix was top-notch. I really liked Made in Heaven on Amazon as well, which I was involved in again as an actor and writer both.
What's your superpower?
Kindness, but coupled with a completely unconscious but serious resting bitch face. It confuses the hell out of people, keeps them on their toes, and makes life really fun for me.