Wedding Planner
Aishal Events & Weddings

Wedding Planner
Aishal Events & Weddings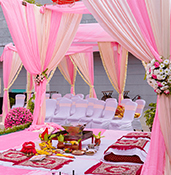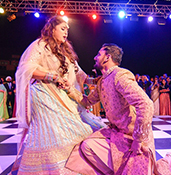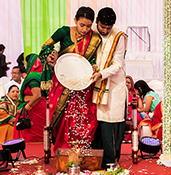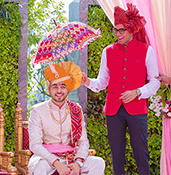 Overview
Our company is creating a lasting impact on Corporate and brands through our events. We combine passion with efficiency, strategy with originality, detail with discipline and perfection with impact in our Events and Hospitality.
With a unique Sense of style, we give attention to each detail and help in transforming the client's visions into unforgettable celebrations of their life Coming from hotel background we have an experience of more than 9 years in the Hospitality Industry & more than 8 years of experience in Corporate Events. We have ventured into wedding events from last 5 years and have got a great feedback on it…
We have tied up with Resorts & Hotels at a few exotic destinations for events like conferences, meetings, parties & weddings which include great locations of Beaches, Heritage destinations & Royal destinations.
Services/Products

Wedding Planner

Events Planner

Hospitality & Logistics

Destination Wedding

Theme & Decor

Hospitality
Contact Details

Bungalow No. 35, Gururaj Society, Near Krishna Hospital, Paud Road, Kothrud, Pune

+91 90750 27304
10:00 AM – 6:30 PM

---