Khakee: The Bihar Chapter – A familiar story told with sincerity and conviction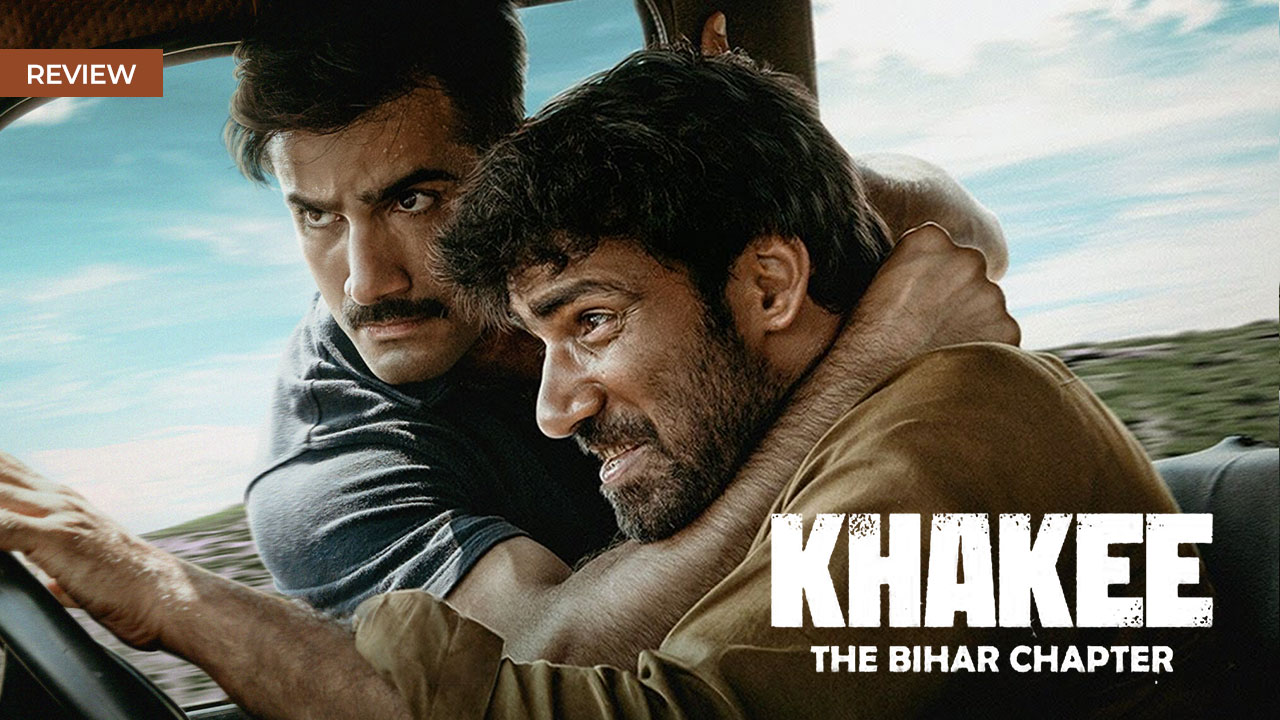 At the outset, let's set the expectations right. Neeraj Pandey's Khakee: The Bihar Chapter is old wine in a new bottle, but it's wine nonetheless, and another helping of this time-tested formula is not a bad idea. Khakee doesn't even try to be different, it just tells a familiar story with familiar characters but with sincerity and conviction. At some point, you may stop and smirk at seeing an IIT Delhi alumni and IPS officer finding himself unable to light a matchstick or an Inspector-General of Police favouring a bulky computer over an advanced & sleek laptop. But all the drama about cultural shocks apart, this crime-thriller offers enough fresh elements to keep you binging.
An upright cop, Amit Lodha, gets his official posting in the badlands of Bihar and soon finds himself against a ruthless criminal who has risen in the ranks from a truck driver to the most-dreaded gangster with political backing. Based on the novel Bihar Diaries by IPS Amit Lodha, Khakee chronicles the thrilling chase to capture Chandan Mahto. Played by Karan Tacker, Amit Lodha is impressive but quite one-dimensional. His righteous but humorless character profile is refreshingly compensated by Ashutosh Rana playing the role of a seasoned senior cop Mukteshwar Chaubey. Ravi Kishan effortlessly fits into the role of a local gangster. Who else can play a Bihari better than Kishan anyway?
The main antagonist Chandan Mahto is played convincingly by Avinash Tiwary and carries a mysterious aura around him making it hard to anticipate his true intentions. Appearance and attitude-wise he is closer to Gabbar Singh with stained teeth and creepy smile than dashing Gajraj Singh (played by Sushant Singh) of the 2005 movie Sehar. Abhimanyu Singh as SHO Ranjan Kumar never fails to impress and his grounded character adds a lot of texture to the story. He can be amusing as well as intense and owns the scenes he features in. None of the female characters make a mark and perhaps the story has nothing to borrow from the source material in that respect.
Neeraj Pandey doesn't try to overplay the state of lawlessness of the lands where the lines between crime, police and politics are blurred. Violence and cursing, thankfully, don't reach the levels set by Mirzapur. In the end, it's hard not to compare Khakee with Sehar and wonder how the latter managed to tell the same story with a lot more action & twists and still fit everything in a feature-length movie.