MESC partners with Talentrack to advance performing arts education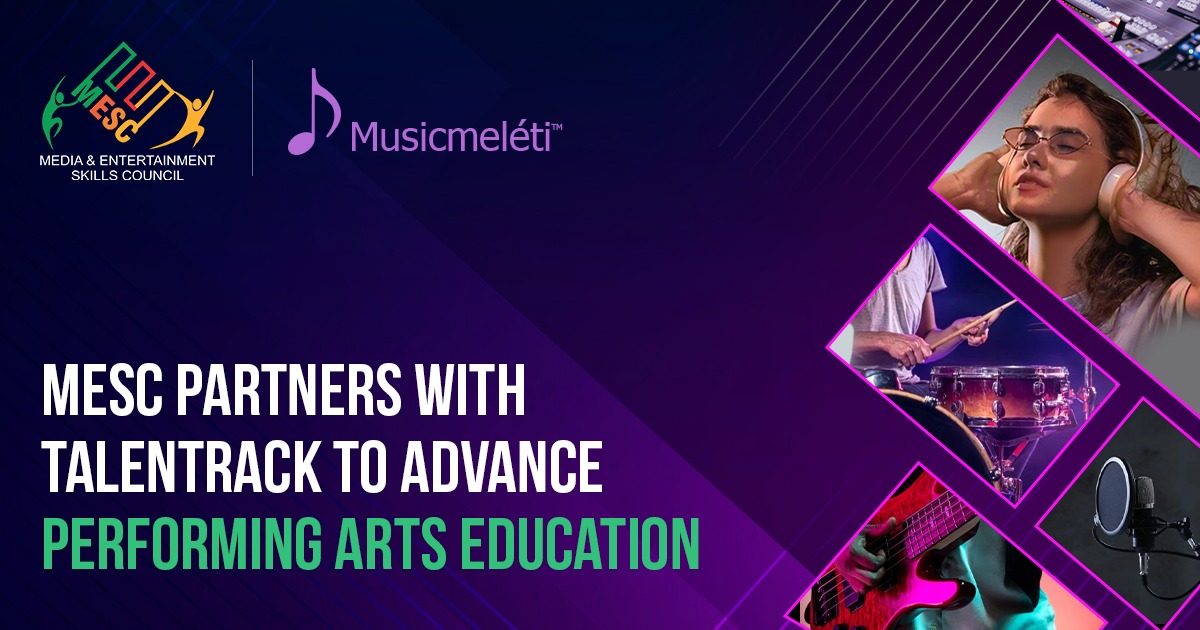 MESC, the not-for-profit organisation, established with the objective of creating a vibrant ecosystem for quality vocational education and skill development in the Media & Entertainment space, has collaborated with Talentrack to advance performing arts education in India. The Council has been promoted by the Federation of Indian Chambers of Commerce & Industry (FICCI) with financial support from National Skill Development Corporation (NSDC). The Council is also implementing the Standard Training Assessment & Reward scheme of the Government of India.
The courses in performing arts are facilitated by Musicmeléti, the platform that is creating awareness of music & performing arts education across India and striving to improve the skills of music educators/aspirants. Musicmeléti also develops an understanding of careers and opportunities for the students who pursue these courses. The learning is imparted by the international educators with the help of online lessons, step-by-step tutorials, and regular interactions.
These specialized courses aspire to bridge the gap present in performing arts education by bringing in the world-class faculty to conduct workshops, master sessions, and certification courses at affordable prices.
The collaboration aims at bringing the best in music education from around the world at one place and providing the aspirants with all the required information to choose the right institute and the course. Some of the renowned institutes include but are not limited to – Boston Conservatory at Berklee, Royal Irish Academy of Music, University of Oxford, University of Arts Berlin, Hamburg Conservatory, Bhatkhande Institute of Music, and Whistling Woods International.
If you're keen to explore more and learn about building a career in performing arts, register here.