Paurashpur: The magnum opus of ALTBalaji and ZEE5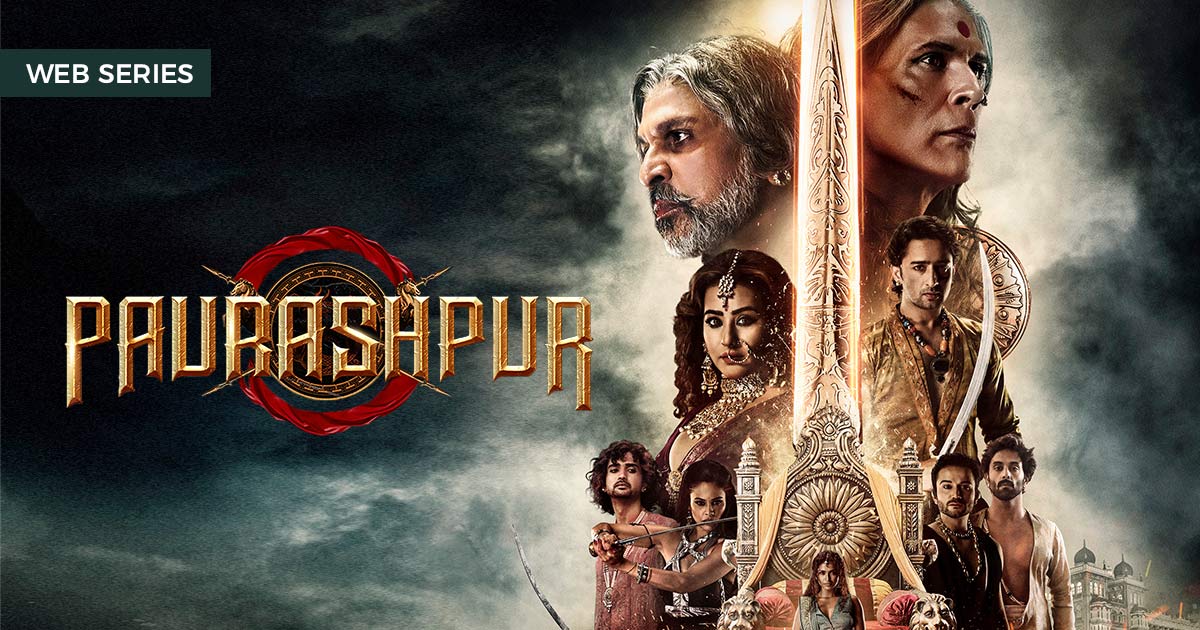 Paurashpur is as royal and regal as it appears in its intriguing posters and trailers. ALTBalaji and ZEE5's magnum opus is a tale of power lust, betrayals and fight for rights.
Distinguished as Indian OTT's first epic fictional fantasy drama, Paurashpur features renowned names from the film and television industry, including the legendary actor Annu Kapoor, Shilpa Shinde, Milind Soman, Sahil Salathia, Anantvijay Joshi, Poulomi Das, Aditya Lal, Ashmita Bakshi, Kashish Rai, and Flora Saini among others.
Speaking about the encouraging response, Annu Kapoor says, "This web series represents male chauvinism right from the beginning of the title of the show Paurashpur (the literal meaning is the domain of male). It is a period fiction drama depicting basic human emotions such as greed, lust for power, and gender discrimination, predominantly in visual substance. I am quite hopeful that the audience will enjoy it having their choicest ingredients in it."
Milind Soman, who has been making waves with his striking character look, adds, "My character Boris in Paurashpur is one of the most mysterious characters that I have ever played on screen. And that's one of the major reasons why I agreed to do this. While I was initially offered the king's role, I found Boris' character quite interesting since he is someone who stands for the woman of the kingdom, against the king. So, the more complex the character is, the more interesting it gets."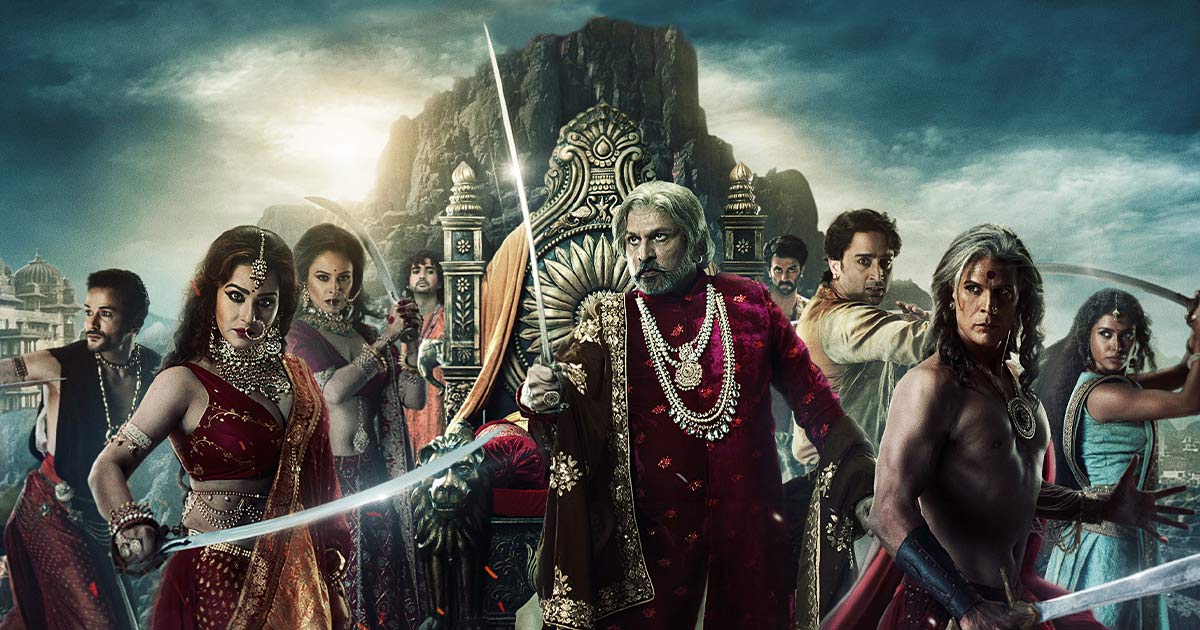 "Boris fights against injustice and discrimination for a better world with more fairness and equality for all. He is a transgender and doesn't have space, recognition and respect he feels he should have in society. He fights to be accepted as an individual. While he is doing that, he also realises that the practice of discrimination against women exists in the kingdom of Paurashpur. So Boris fights against that and wants women to be treated as humans, to start with." Milind adds.
Milind has always attempted different genres and unique characters and he is someone who has always preferred quality over quantity. Talking about his decision to portray a challenging role like Boris, Milind gave his stance on the role, "We (he along with the show's director Shachindra Vats) discussed Boris's character traits and how he should be as a person since we wanted to stay away from the stereotype that we have seen on screen before. Boris is a whimsical character. He likes to dress the way he wants, he is sensible, and you can relate to him. We wanted to focus on the human aspect and Boris as a person. All his life, he has been struggling to be accepted in society."
Raising the hotness quotient in the show, Shilpa Shinde informs, "It was just wonderful working on a show like Paurashpur and sharing screen space with such fabulous and talented actors. It is a very entertaining show that touches upon a few critical issues that existed in those days and even today. There are a lot of mystery elements in the show, which makes it even more exciting."
Art of Paurashpur
Self-admittedly, the world of Paurashpur was not an easy world to create, and the makers and art director Nitin Desai took up the mammoth task to make the splendour of the Paurashpur kingdom at N.D. Studios.
"Paurashpur is a place where everything looks beautiful, artistic, and regal. Everything has been designed beautifully, keeping the subject and characters' traits in mind. During my growing up years, when I saw the Sheesh Mahal scene, I was truly mesmerized by it, and I have always nurtured the dream of creating one in my career as an art director if I ever get the opportunity. Paurashpur gave me that opportunity. I created the Sheesh Mahal out of more than one crore pieces of glass. A crew of 250 people took almost 6 months to create this Sheesh Mahal. We have worked on various camera angles and experimented a lot as to how it would look eventually in terms of lighting, how would the actors look in those frames, etc."
"The brief I got from the makers was to create a world which should look artistic and of international standards. Considering that, we have worked extensively on the look of the show and gave attention to the minutest details," Nitin concludes.
Costumes of Paurashpur
Among several aspects of Paurashpur that make it seem loyal to the social and cultural bearings of its narrative are the costumes. Elaborate and intricate, each costume not only harks back to the prevalent crafts but also journeys with the characters themselves. Opulence may characterize every frame, but it is never mistaken for extravagance – a creative challenge the late National award-winning costume designer Leena Daru has lived up to in every scene.
Director Shachindra Vats recollects working closely with the designer. "What should I say about Leenaji and her exemplary work? Everyone is aware of her work and the memorable and blockbuster films she has been associated with. She had worked with several big stars of Bollywood and created unique style statements for them. For her designs to be a part of Paurashpur was no less than an achievement for all of us."
"When I got to know that Leenaji was roped in for Paurashpur, I got excited. She worked on individual character sketches in terms of their characterisation and traits and eventually created wonderful costumes for them, which the viewers have been appreciating. She had personally sketched every character beautifully. Given her age, she had worked immensely hard for Paurashpur, and that's commendable. She considered the sensibilities of today's generation while designing the costumes for the fictional period drama. They are very relatable yet stylish. Every character's frame is stylish enough to attract you. Leenaji is the soul of Paurashpur, and the reason why the first look is being appreciated is her hard work and creative inputs," adds Vats.