Prajakta Koli: I embrace criticism and ignore trolling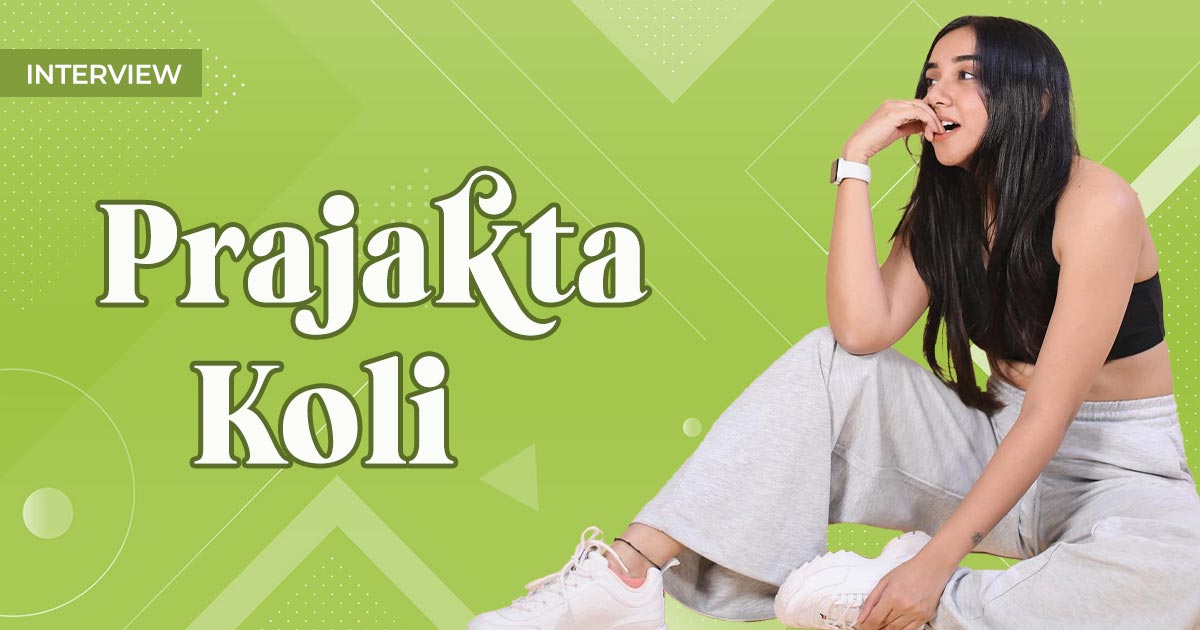 In an exclusive interview with Talentown, popular YouTuber & content creator, Prajakta Koli talks about the beginning of Mostly Sane, her memorable collaborations, and how she handles criticism.
What's the origin story of 'Mostly Sane'?
Initially, when we were thinking about naming the channel, we were not sure what to call it. I, for some reason, didn't want to call it Prajakta Koli as everyone just keeps messing my name up. I didn't want people to slaughter my name so I just decided to call it Mostly Sane. That was the first name I thought of. Then I was like – I don't like it so much, it doesn't make sense – but by that time we were too late to change that. That's how it became Mostly Sane.
With such a huge fan following comes criticism, how do you deal with trolling?
So, criticism and trolling are two very different things. Criticism gives me perspective and helps me grow, but trolling on the other hand is pointless. I deal with criticism by welcoming and embracing it. Sometimes it hurts but it has always made me get better at creating content and performing. Trolling, however, doesn't help me so I chose not to deal with it because I am blessed with the audience which shows so much love and support to me on a daily basis. I think it would be unfair to let that go and pay any attention to trolling.
When you do a brand collaboration, how do you tailor your content to balance substance and brand messaging?
I think brand collaborations work when you meet the brand halfway in terms of creativity. As a content creator, you know what works best on your platform and why the audience is going to watch a particular video. A brand knows what works best for them and this is what they bring to the table. A marriage of these two perspectives is necessary to bring that balance.
Which other content creators you find most interesting? Who have you loved collaborating with?
Honestly, I have so much respect for each and every content creator out there. I know they all make it look like it's really easy but it's not. I loved collaborating with so many of them. Ashish and I were recently talking about doing another collaboration as the last one did so well. It was amazing to collaborate with Bhuvan. Nick and I are buddies, I call him all the time. With Ranveer, I have shot a few videos and also with Sejal and Sherry. Moreover, I have had the pleasure of meeting everybody and jamming on ideas which always has been a lot of fun.
What's on the bucket list of Prajakta Koli?
Visiting Anne Frank Museum in Amsterdam and I can't wait for that to happen. So, putting it out in the universe. I want to meet Ellen DeGeneres. Overall, pushing boundaries and getting out of my comfort zone.
Rapid Fire:
Favourite Web Series – Mismatched, Bold Type, Breaking Bad, Friends
Favourite Holiday Destination – Anywhere place in Europe
Favourite Writer – Harumi Murakami, Paulo Coelho
Favourite Hollywood Movie – Any movie of Tom Hanks or Meryl Streep
Favourite Bollywood Song – Ek Pal Ka Jeena