#Quarantine Watchlist – Pandemic movies depicting the world in lockdown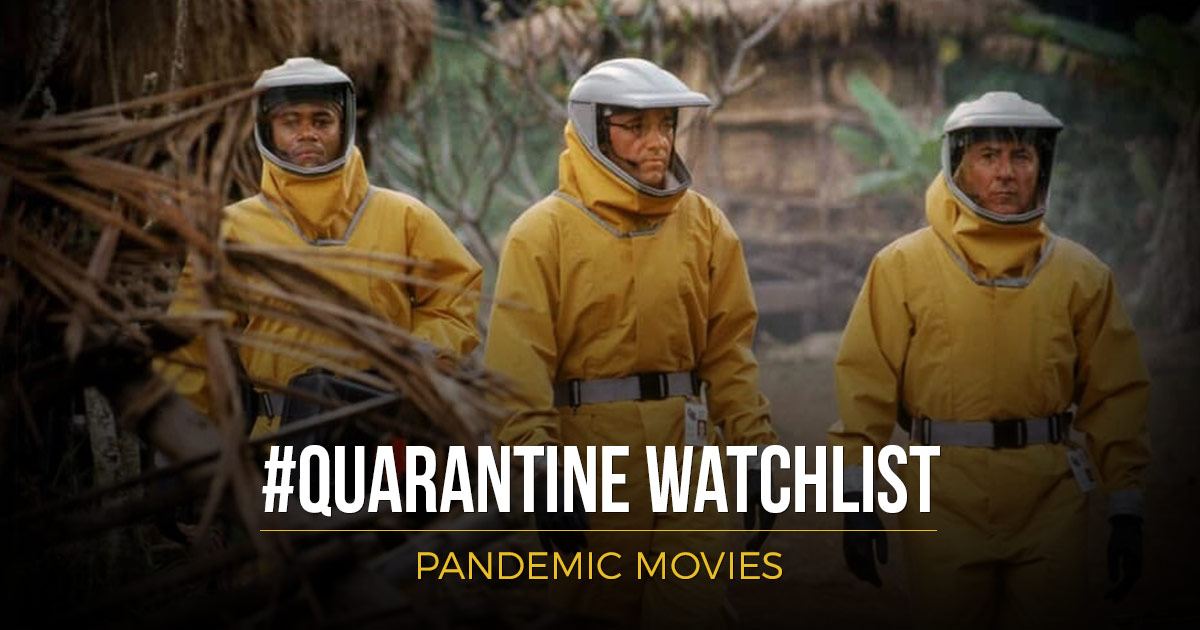 As the world grapples with the worst health crisis of our time caused by coronavirus and the cities go under lockdown, we look back at some of the pandemic movies that have tried to capture the horrors and chaos of a virus outbreak.
Contagion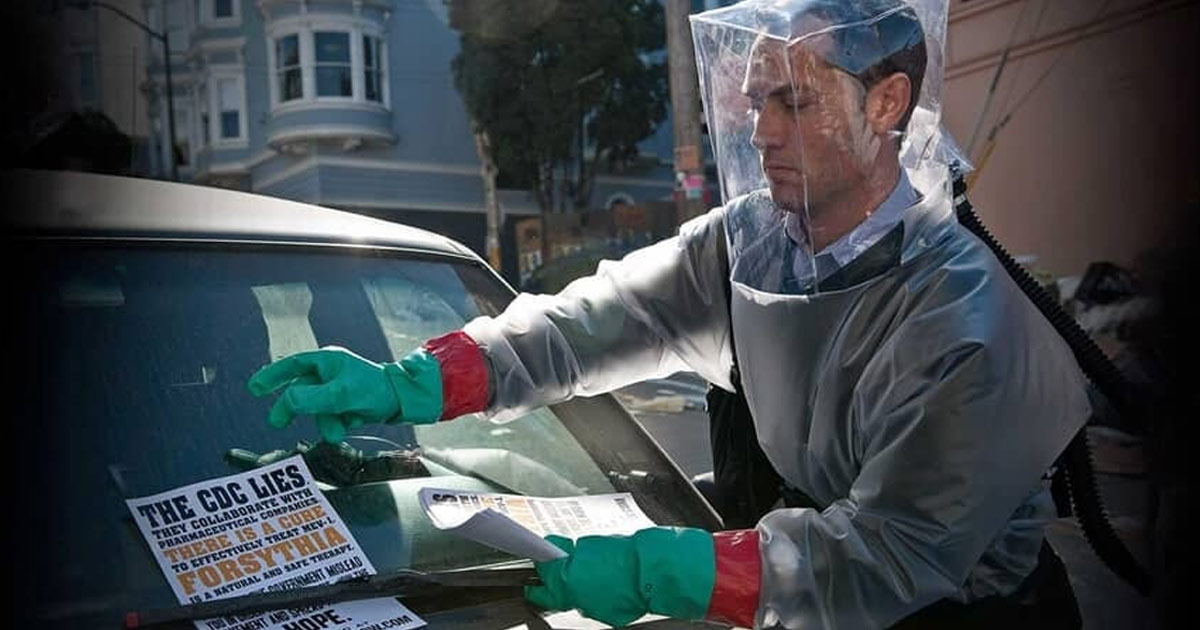 Cast: Matt Damon, Kate Winslet
When Beth Emhoff (Gwyneth Paltrow) returns to Minneapolis from business in Hong Kong, what she thought was jet lag takes a virulent turn. Two days later, she's dead in the ER and the doctors tell her shocked and grieving husband (Matt Damon) they have no idea why. Soon more cases are reported as the virus begins to spread. Researchers mobilise to break the code of this unique biological pathogen as it continues to mutate. Deputy Director Cheever (Laurence Fishburne) tries to allay the growing panic despite his own personal concerns, and must send a brave young doctor (Kate Winslet) into harm's way. As the death toll escalates and people struggle to protect themselves and their loved ones in a society breaking down, one activist blogger (Jude Law) claims the public isn't getting the truth about what's really going on, and sets off an epidemic of paranoia and fear as infectious as the virus itself
Outbreak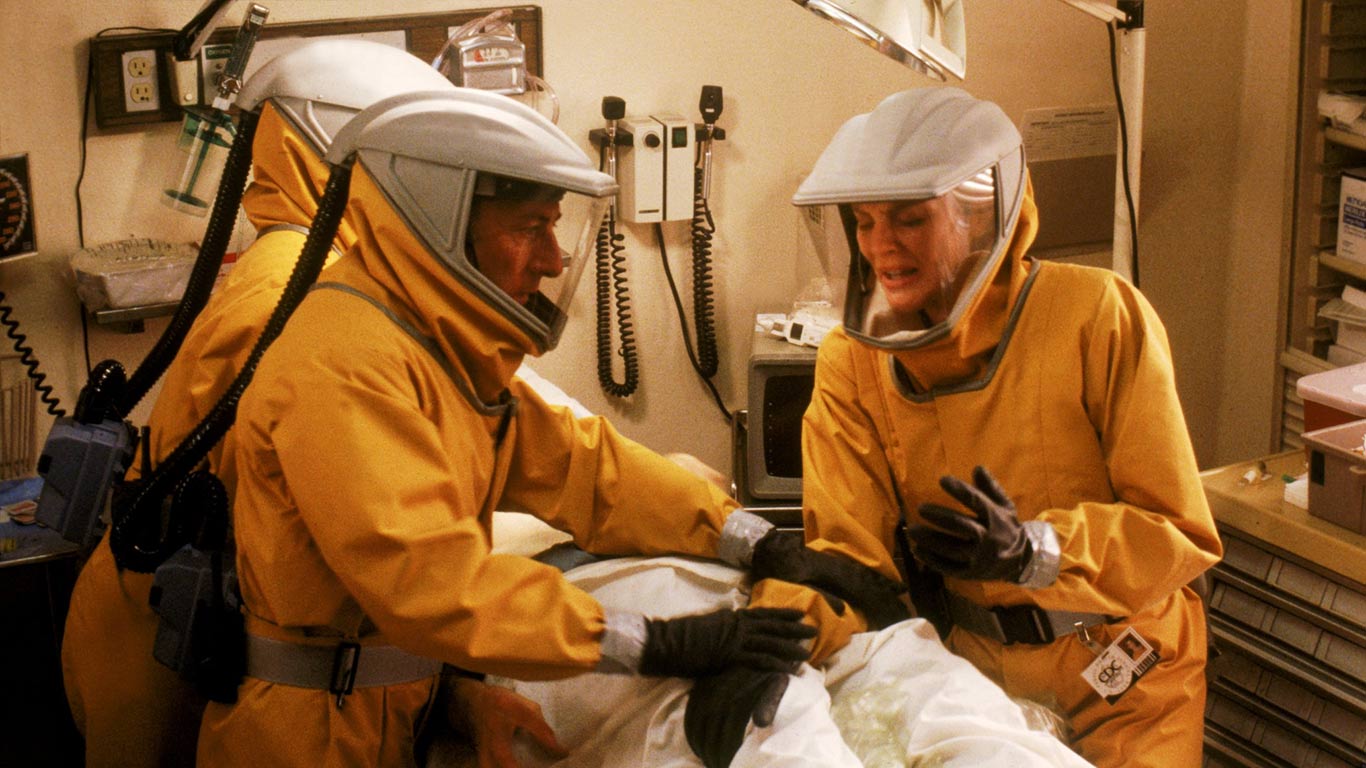 Cast: Dustin Hoffman, Rene Russo, Morgan Freeman
From Africa to America…it's traveling fast…destroying everything in its path. The Motaba virus inflicts a swift, horrible death, and only one man can stop it from spreading into a deadly worldwide outbreak in this riveting scientific thriller.
Flu
Cast: Hyuk Jang, Soo Ae
A deadly virus is unleashed on an unsuspecting public. A human trafficker covered in oozing red rashes and coughing up blood dies at a hospital. Within hours, the virus spreads all over the city and death goes viral as the body count rapidly rises. In the city, no one gets in, no one gets out, and everything begins to spiral out of control!
Carriers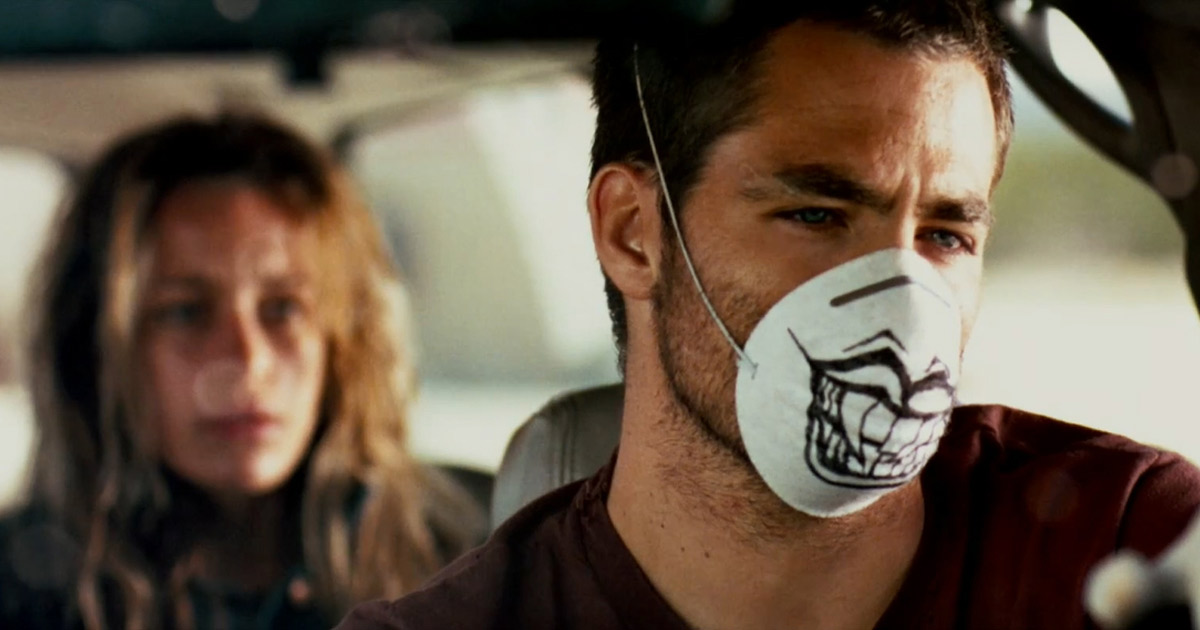 Cast: Chris Pine, Piper Perabo
Chris Pine stars in the intense and gripping thriller, Carriers. The terrifying story follows four teens who discover that they are far more dangerous to one another than the deadly global virus they are desperate to outrun. Filled with pulse-pounding suspense, Carriers takes place in a world where laws and rules no longer apply, and no one can be trusted–Not even your friends.
Black Death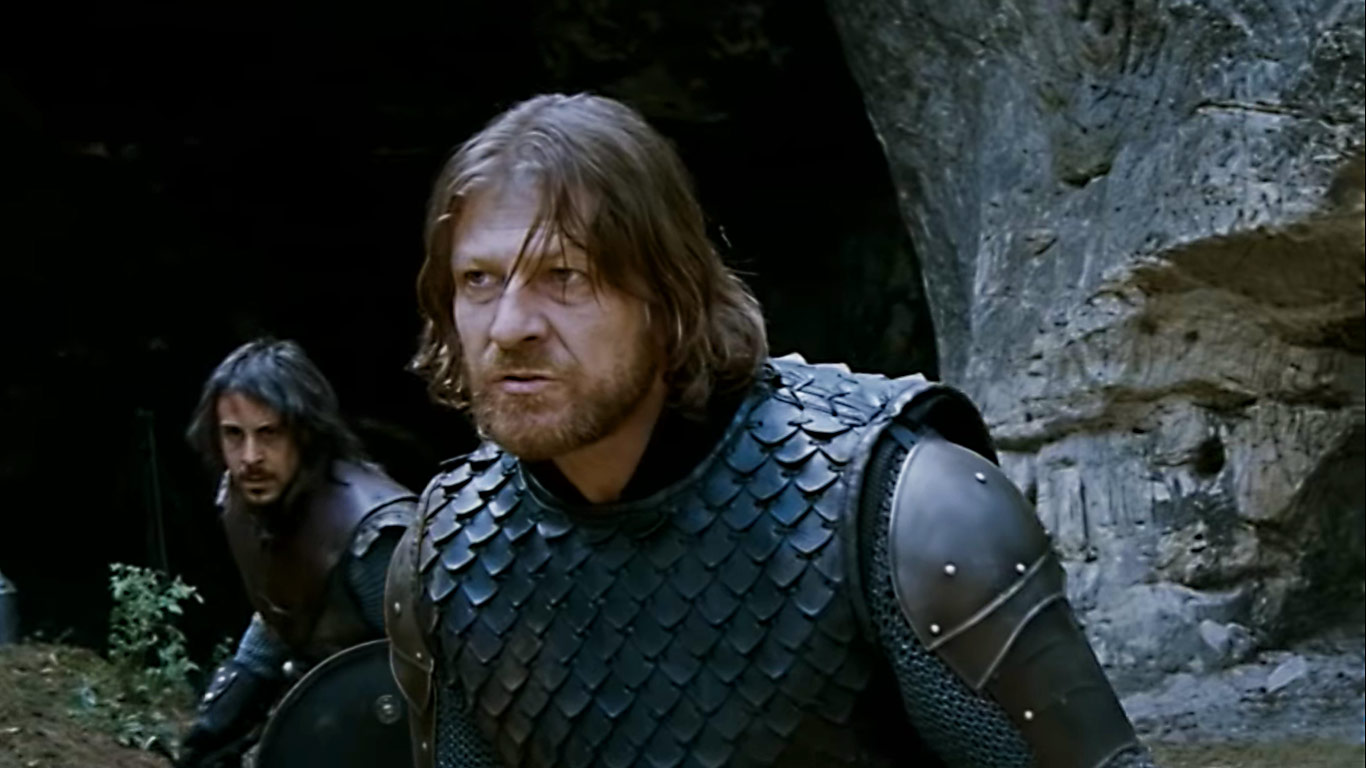 Cast: Eddie Redmayne, Sean Bean
The year is 1348. Europe has fallen under the shadow of the Black Death. As the plague decimates all in its path, fear and superstition are rife. There are rumours of a village hidden in marshland that the plague cannot reach. There is talk of a necromancer who leads the village and is able to bring the dead back to life. Ulric (Sean Bean), a fearsome knight, is charged by the church to investigate these rumours. Joined by a young monk and a small consort of soldiers, the journey ahead will lead them into the heart of darkness where faith is challenged and put to the ultimate test.
Maggie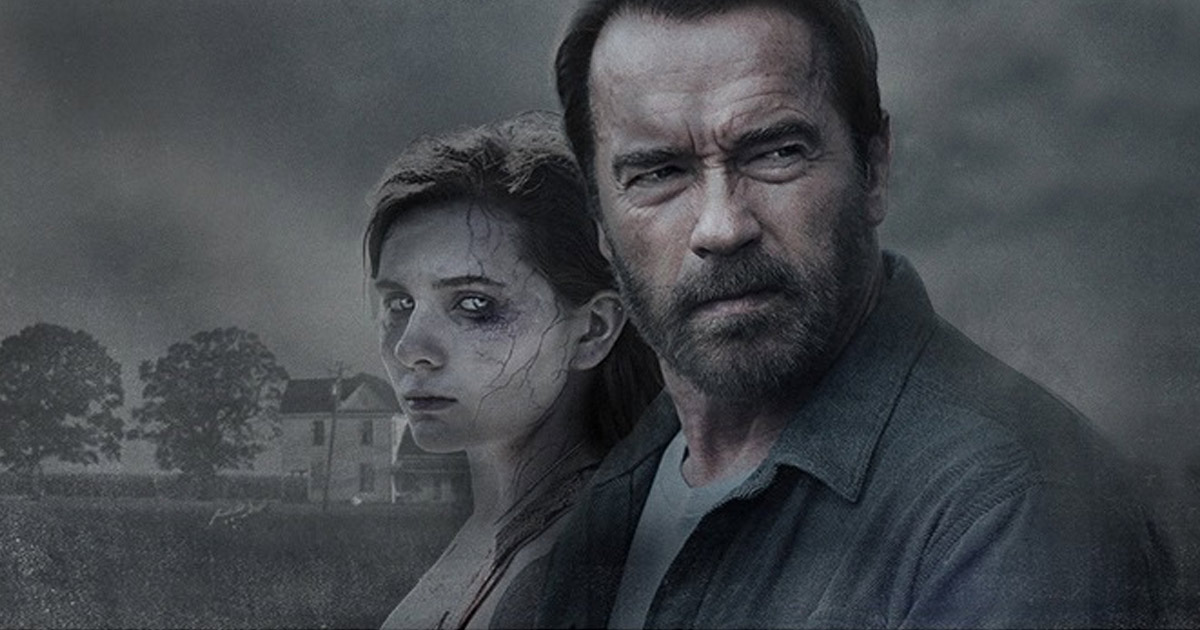 Cast: Arnold Schwarzenegger, Abigail Breslin
By the time a necrotic viral pandemic spread cross-country to small town America and infected the film's titular character, 16-year-old Maggie, authorities had established a protocol for patients infected with the deadly virus: they are removed from society and taken to special isolation wards to complete the agonising and dangerous transformation into one of the walking dead. The authorities do not speak about what happens after that.
The Cured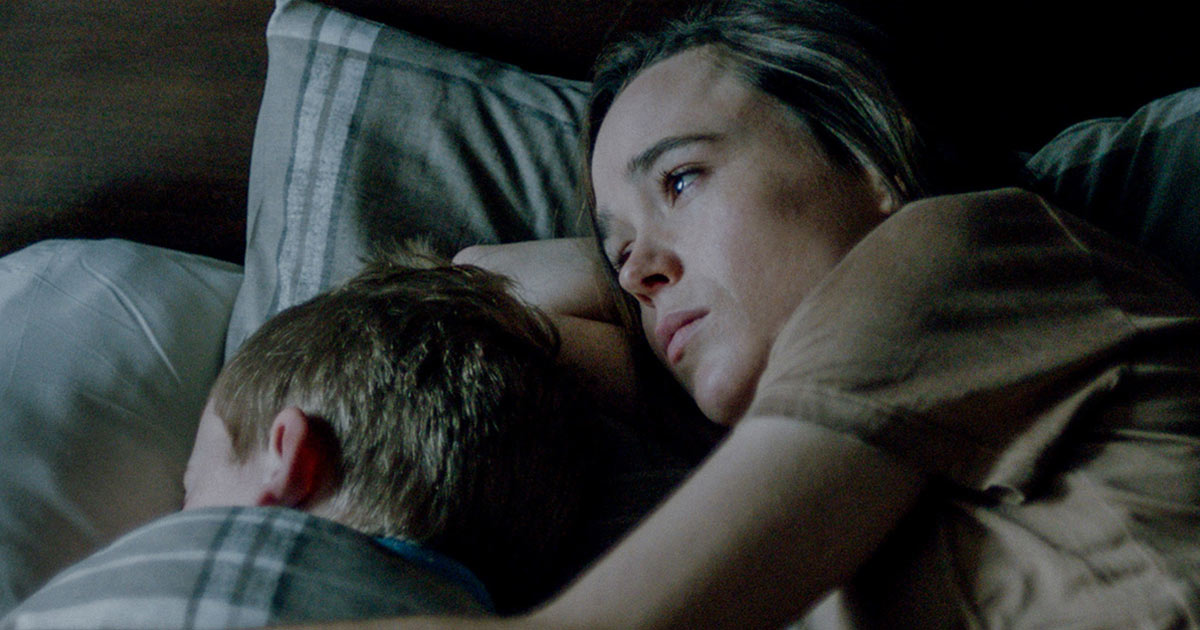 Cast: Ellen Page, Sam Keeley
What happens when the undead return to life? Ellen Page stars in this smart, scary, and provocative look at a society attempting to heal in the wake of a zombie plague.
Cabin Fever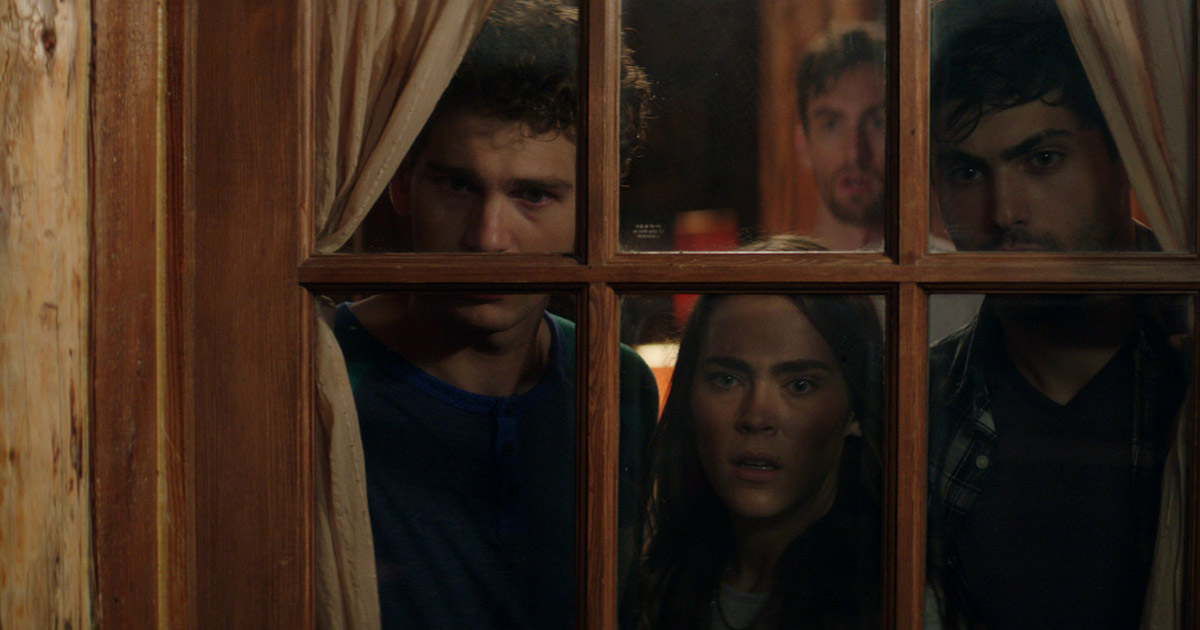 Casts: Gage Golightly, Matthew Daddario
Fresh out of college, five friends (Nadine Crocker, Matthew Daddario, Samuel Davis) face the horrors of a flesh-eating virus while staying at a remote cabin.
I Am Legend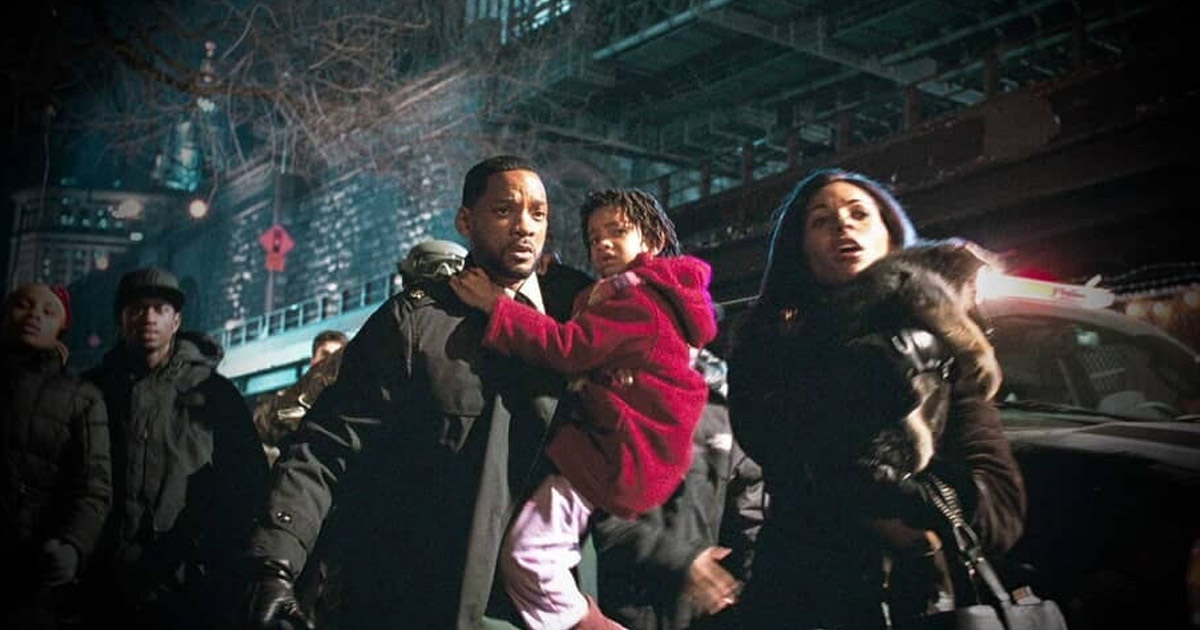 Casts: Will Smith, Alice Braga
Will Smith stars in a sci-fi thriller from the director of Constantine–I Am Legend. After a biological war, Robert Neville is the last healthy human living on Earth, but he is not alone. The other humans have become vampire-like mutants, and all are hungry for Neville's blood. By day, he is the hunter, stalking the sleeping undead through the abandoned ruins of civilisation. By night, he barricades himself in his home and prays for the dawn…
It comes at Night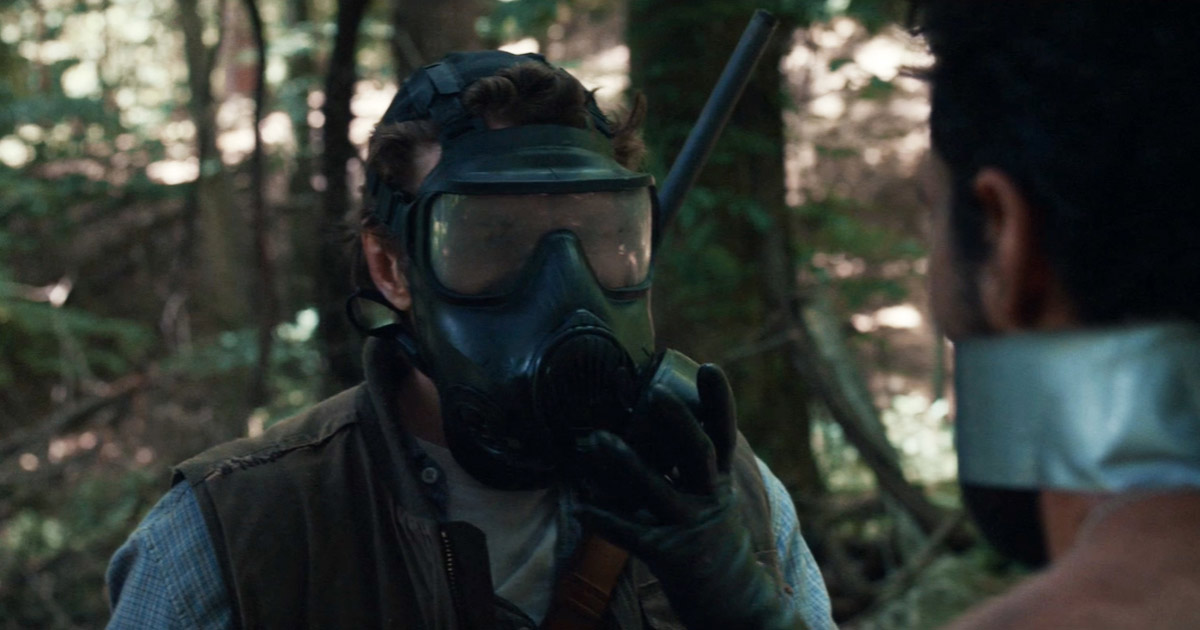 Casts: Joel Edgerton, Christopher Abbott
A horror film following a man (Joel Edgerton) as he learns that the evil stalking his family home may be only a prelude to horrors that come from within. Secure within a desolate home as an unnatural threat terrorises the world, the tenuous domestic order he has established with his wife and son is put to the ultimate test with the arrival of a desperate young family seeking refuge. Despite the best intentions of both families, paranoia and mistrust boil over as the horrors outside creep ever-closer, awakening something hidden and monstrous within him as he learns that the protection of his family comes at the cost of his soul.