Rasika Dugal: Beena is a master manipulator, and everything I am not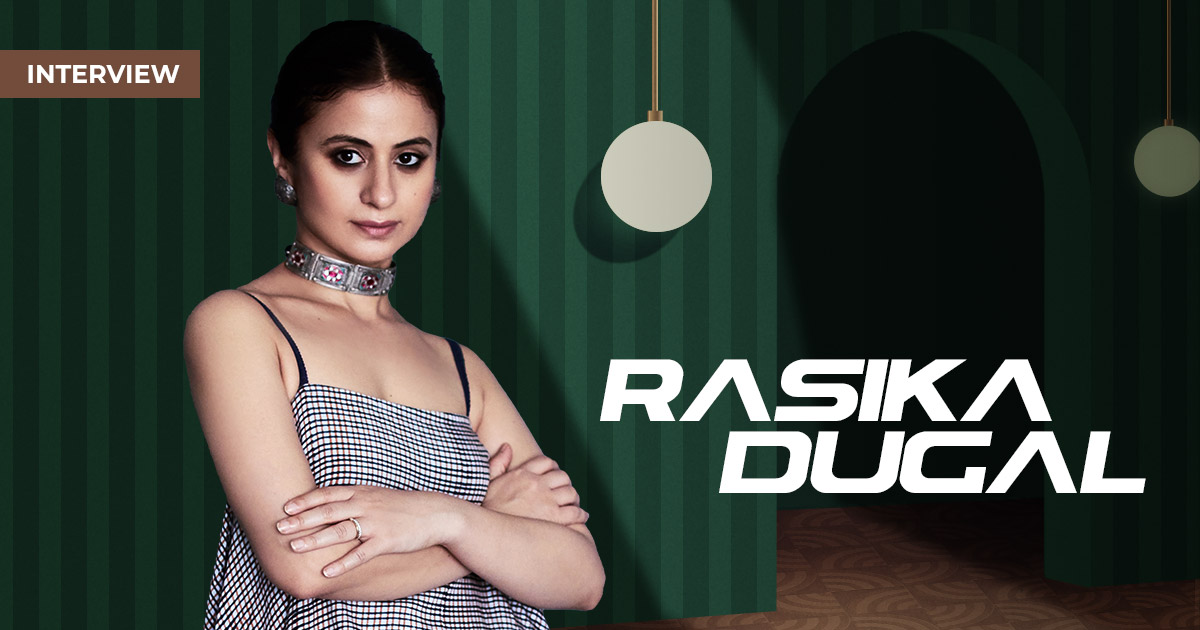 In an exclusive interview with Talentown, Rasika Dugal talks about her characters and the adulation she has received from her well-informed audience. Here are the excerpts:
How do you see the evolution of your character from Season 1 to Season 2 in Mirzapur?
I thoroughly enjoyed playing Beena Tripathi for the reason that she is everything I am not. The physicality of the character is so different from the parts I have been offered before. There is something magnetic about her. People turn around to look at her when she walks into a room. She is very unapologetic about who she is and leads her life on her own terms. It was kind of heartbreaking to see what happens to her at the end of Season 1. The audience also shared that a person like Beena should not be punished the way she has been. But the journey of Beena from being sexually exploited to being a survivor and finding herself again has been very beautifully written by Puneet & Vineet in Season 2. She is not already on the path of revenge at the beginning of the new season and I am glad the writers didn't choose that path. She deals with the violations living in the same house, finds herself again, and then plots her revenge. You finally see Beena becoming the master manipulator, using the men in her life without them even knowing. It's a classic trait of Beena which we saw in the first season also.
Season 2 of Mirzapur features some powerful female characters. Are you happy with the current state of writing in India when it comes to imagining and developing female characters?
There is a long way to go but there have certainly been some positive changes. There should not be a need to write woman-centric stories. If it's not happening organically it means the biases and prejudices that have existed are still there. When written with a conscious effort, female characters are presented in a very masculine way rather than celebrating the femininity. If a female character is considered powerful only if she behaves like a man, that's a very patronizing way of looking at a character. In the last two years, I have seen several nuanced parts written for female characters. Overall, the standard of writing has improved in that department. Is it enough? Of course, not.
Assuming Beena Tripathi is your favourite character in the show, which is your second most favourite character in Mirzapur, and why?
I really like Munna's character. He is so flawed in so many ways and nothing that he believes is part of my world. He is an example of a childhood ignored and how we bring up men. It's very difficult to develop empathy for such a character and I think Divyenndu has done that beautifully. Vijay Verma's part is also very interesting. Almost every actor wants to do a double-role in their lifetime and it's that one Bollywood trope I am very fond of. I have loved those movies and ChaalBaaz is my all-time favourite. About Pankaj, working with him, it looks like he is not doing anything but later you see so many layers and so much delicate work in his performances.
Tell us about your character in the recently released Netflix series A Suitable Boy.
The character of Savita Mehra is the exact opposite of Beena. She is a lot like the women I grew up with and I felt that I understood her completely. Savita has a strong sense of self but that comes out in a very gentle and soft-spoken manner which I admired. She doesn't feel the need to assert herself in an aggressive way. I am always happy to revisit the period of the 1940s and 1950s. I did it with Qissa and Manto and I was happy to do that again. I fit into the pace of life in that era very easily. Sometimes I feel that I should have been born at that time.
Your audience has loved your work so far, what can they expect to see next?
I am so grateful for the kind of adulation I have received. I meet such an interested audience that doesn't just want a selfie but has actually appreciated the range of my work from Hamid, Qissa and Manto to Delhi Crime and Mirzapur. Currently, I am in Ooty and Coonoor shooting for the second season of Out of Love. I am going to be here for the next two months. I have already shot the second season of Delhi Crime which is in post-production currently.