Shweta Tripathi: You're defined by your work and also the people you grow with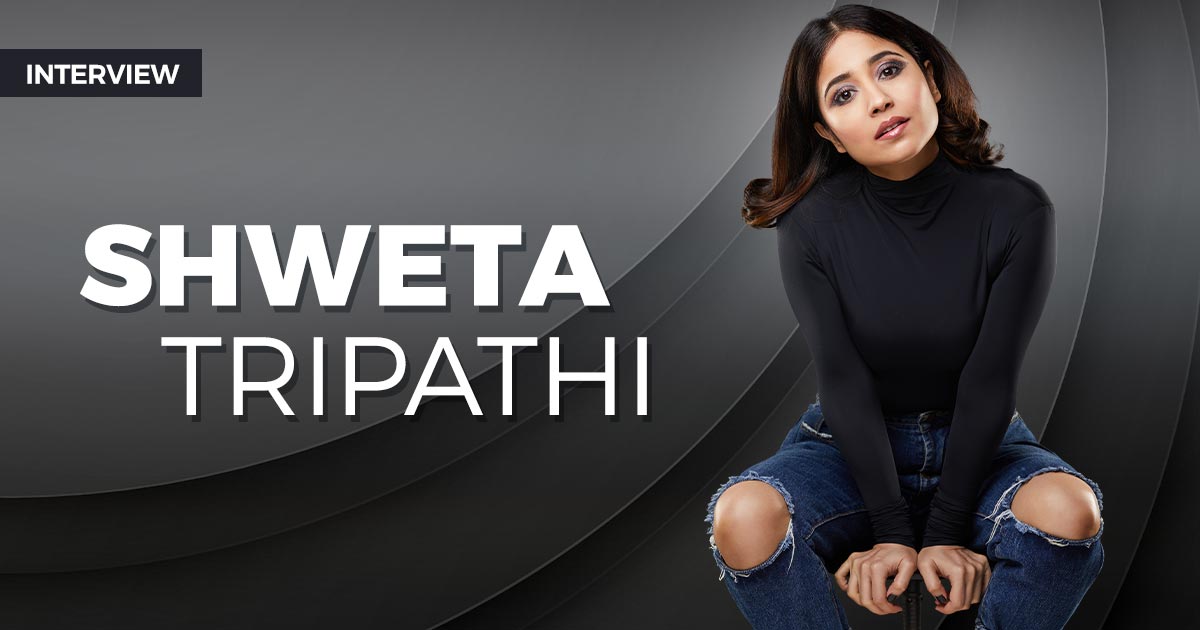 Shweta Tripathi gained public attention with her film Masaan and went on to become a household name after her appearance in the blockbuster series Mirzapur. In an exclusive interview with Talentown, Shweta talks about her journey, her experiences, her upcoming projects.
How do you see the evolution of your character in Mirzapur from Season 1 to Season 2?
Mirzapur is very close to my heart, not only because it has been very satisfying for me as an actor but also because of the people I met on the sets. You are defined by the projects you do and also the people you grow with. I have never done two seasons of any show before and now I am gearing up for the third season!
Speaking about my character in Mirzapur, it has been almost a 180-degree turn. Golu is plucked out from her college, her family, her comfort zone, and thrown into the woods where she has to fend for herself. Her life and priorities change completely in an instance. I think Golu has certainly made me a stronger person. In the upcoming season, the audience can expect to see another different shade of her.
What were the most interesting and most challenging aspects of your character in Lakhon Me Ek for you?
It was the first time I was playing the role of a professional. As a doctor, I had to get the physicality right and also do justice with the emotional part by understanding how a doctor deals with patients and people. I also learnt the basic medical things from suturing to taking blood pressure.
What do you see in a script before signing a new project?
It's usually not the length of my part, what matters most is the story we are telling. Also, the platform, the caste, and the director make a difference. For me, the content is queen. I have worked with a few directors again and again, and people are still watching and appreciating the work we did together. At times, some characters struck a chord with the audience, they highlight a side of the society and work as a bridge to connect people.
Apart from the projects you have been a part of, which are your favourite web series in recent times?
Recently I enjoyed Queen's Gambit on Netflix and The Handmaid's Tale on Amazon. Then there are some all-time favourites like Game of Thrones and Newsrooom.
What is your fitness mantra?
I believe that it's very important to take care of yourself mentally as well as physically. I have a trainer, Tridev Pandey, and a nutritionist, Raksha Lulla, and I am very happy with both. Portion control is something I have learnt from Raksha and that's what I try to abide by. I am a sucker for homemade food. Thankfully I don't like sweets a lot so life is a bit easier as I don't get tempted. It's just that if you take care of your body, your body will take care of you.
You recently completed Yeh Kaali Kaali Ankhein with Tahir Raj Bhasin, how was your overall experience and would you like to share about the characters?
Tahir Raj Bhasin, or TRB as I call him, is one of my favourite co-actors. We are playing Vikrant & Shikha in the series who are very simply, sweetly in love with each other. It is very refreshing for me as my previous characters have been quite intense. There is a lot of gravity in those characters but at the same time, they are very hardcore because of the situations they have been in. I am such a big fan of the director Sidharth Sengupta professionally as well as personally. He is a gem of a person. We used to hear his stories during the wrap and also after the shoots, he loves traveling and used to take us around. Next year, we'll start with Season 2 as well.
What are you currently working on and which are your upcoming projects?
I am currently working on Voot's Gone Game 2 and after that, I will continue my shoot for Hotstar's Escape Live. Next year, Mirzapur Season 3 and Yeh Kali Kali Ankhen Season 2 will begin. There are more projects in the pipeline which I will tell you about soon!