The show must go on: Entertainment industry rebounds in the new normal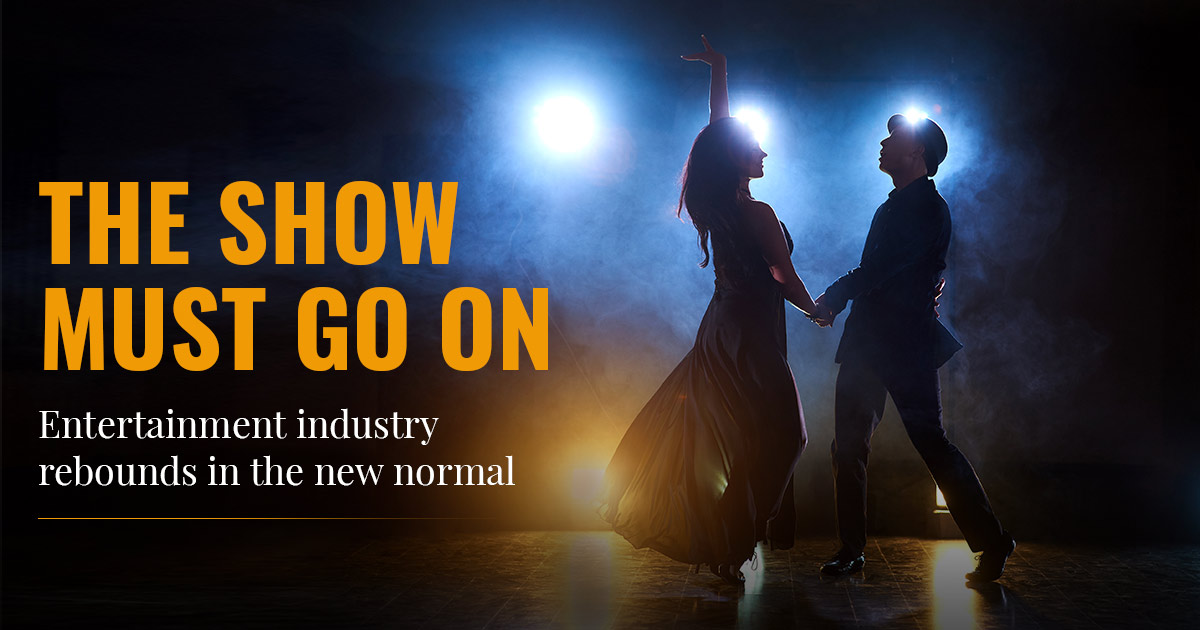 At 7 Million+ caseload, as the country struggles to save its citizens and its economy, the entertainment industry is cautiously trying to get back on its feet. Indian film industry employs over 6 Million people, most of them are contract workers, and their livelihoods depend on the continuation of production work. On the consumer side, when the world went under lockdown and cinemas were shut, millions across the world turned to streaming services to find an escape from the apocalyptic anxieties surrounding them. In the second quarter of 2020, Netflix acquired over 10 Million new subscribers, Amazon Prime, Disney+ Hotstar, ZEE5, SonyLIV and other OTT platforms too witnessed a surge in subscriptions. With the growing subscriber base, there is a need to create content at an unprecedented speed.
Soon after the restrictions were lifted, the news of Amitabh Bachchan contracting the virus sent another wave of alarm through the industry. But, as they say, the show must go on. The production houses are returning to sets and resuming shoots under strict safety guidelines. The megastar resumed shooting for the Season 12 of Kaun Banega Crorepati soon after completely recovering from COVID-19. Several other stars who tested positive including Abhishek Bachchan, Aishwarya Rai Bachchan, Arjun Kapoor and Malaika Arora, too, have successfully recovered. The producers are leaving no stone unturned to ensure business continuity. Bigg Boss 14 contestants went through several tests and were quarantined in a hotel in Mumbai before entering the premiere of the show. Now with several big-ticket attractions back on TV, including IPL, there is some semblance of normalcy in the showbiz.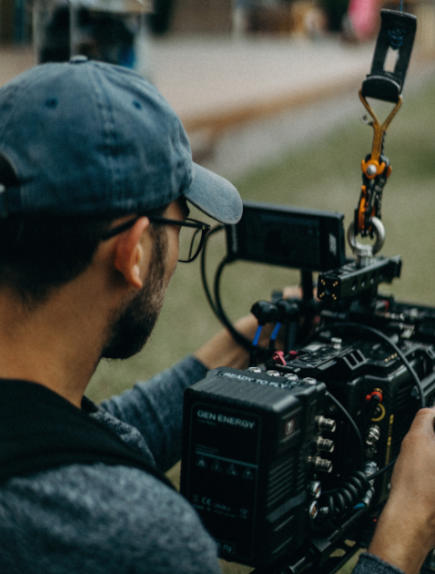 While a vaccine shot is still a far cry, things have to move forward, however, with precautions. Auditioning and casting process has already moved to online platforms. Talentrack, currently India's leading talent-hiring platform, processes over 500 casting calls every week and receives virtual auditions from over 2000 performing artists. With features such as talent discovery and artist recommendation system, online platforms are fast replacing the conventional in-person methods of casting.
The Ministry of Information & Broadcasting, Government of India has released an SOP on preventive measures for media production to contain the spread of COVID-19. Here's what the filmmakers need to keep in mind before resuming shoots:
Physical Distancing
Physical distancing of at least 6 feet should be followed as far as feasible at all locations at all times. These include places such as shoot locations, sound recording studios and editing rooms. Measures should be taken by the production team to involve a minimum number of cast and crew members during the shoot.
Designated Entry & Exit
There should be designated entry and exit points for all shoot locations and other workplaces. Visitors and audience should not be allowed on sets.
Sanitisation
Common locations such as sets, cafeteria, make-up rooms, editing rooms, vanity vans, washrooms, etc. should be sanitised regularly. Sensitive equipment, while keeping in consideration the delicate nature and technical feasibility, should be sanitised, to the extent possible, before and after the shoot.
Human Resource Measures
As far as possible, the practice of work from home should be followed. Communication and training on precautions related to COVID-19 should be conducted with the cast and crew.
Contact Minimisation
Face covers/masks are mandatory for the cast and crew, except for actors in front of the camera. Sharing of costumes, hair wigs, makeup items, equipment, etc. should be kept at a minimum. Efforts should be made to minimise the use of props. Sanitisation of props should be done before and after use.
COVID-19 Coordinator
A designated supervisor should be nominated from among the cast and the crew who will – a) keep a record of the zone (Red/Orange/Green) where the workplace exists; b) monitor the contacts between various personnel, observance of precautions and sanitation protocols; and c) support the health authorities for contact tracing in case of contingencies.
Anti-stigma Behaviour
COVID-19 related stigmatisation or unruly behaviour should be dealt with strictly in coordination with the local authorities.
Travel & Isolation
Travel related guidelines and SOPs issued by the MHA, Ministry of Civil Aviation, Ministry of Railways, state governments, etc. shall be adhered to strictly. Suitable provisions should be made for temporary isolation of any suspect case that may get reported.
The pandemic has had a lasting impact on the entertainment industry globally and has forced the creators to think of new ways to go about their business that has historically been happening with close person-to-person contact. With precautions and the help of technology, many of the current challenges can be resolved effectively, paving way for a return to full production capacity.