Vadham: All-women task force works a murder mystery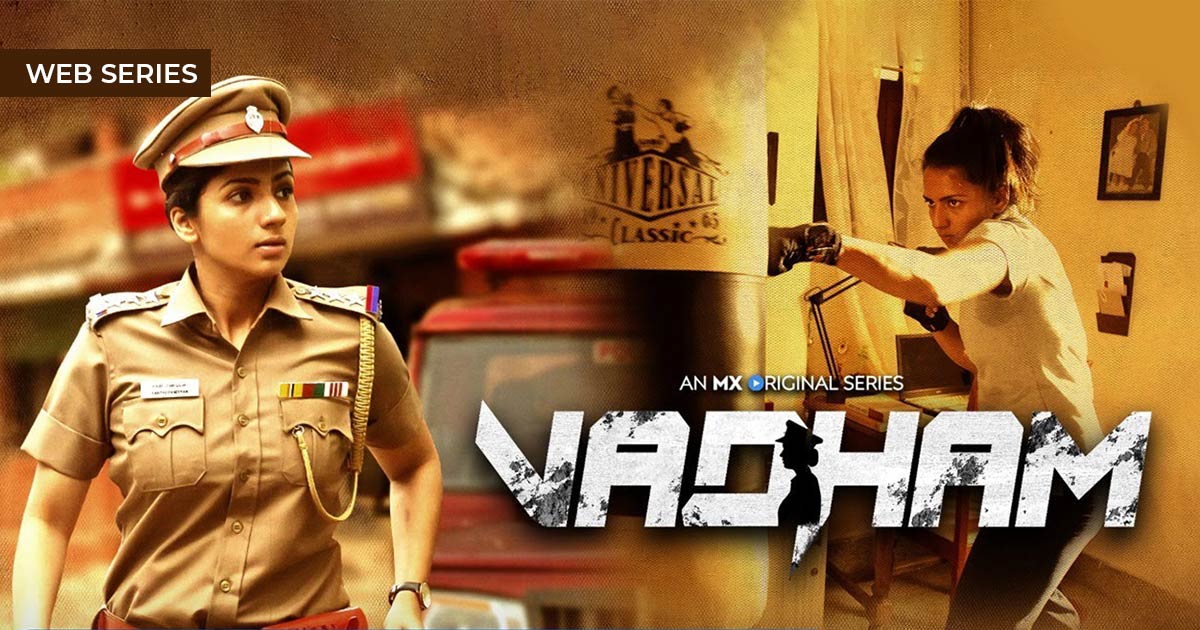 Applause Entertainment and MX Player's crime thriller, Vadham, is the story of a determined police officer out to solve a murder mystery. Produced by Applause Entertainment in association with Tasa Media, the series stars Shruthi Hariharan, Ashwathy Ravikumar, Preethisha Lakshmanam, Semmalar Annam, Vivek Rajagopal, MJ Sriram, Divya and Krishnamoorthy in pivotal roles. The series has been written and directed by Venkatesh Babu and will premiere on MX Player.
Synopsis
Inspector Sakthi Pandian is determined to solve the murder of an influential businessman alongside an 'all-women' task force. The truth that she unravels as she digs deeper into the case tests her limits in ways unimaginable. Sakthi is in two minds about continuing in the police force. Her father, friends and boyfriend, Diwa, play support system. Meanwhile, Sakthi's team of all-women police officers (AWPS) is introduced. Sakthi's investigation resumes after the snatching and recovery of her evidence box. She cross-checks everything from victim's history to post-mortem report to crime scene and beyond. Sakthi's friend, Venky, is tasked to retrieve the missing footage from the crime scene's CCTV. The investigation soon turns murky while Sakthi also starts facing difficulties in her relationship. The twists on the way complicate things further leaving Sakthi in an ethical dilemma with very few options to choose from.