Ways to monetise your content as a Social Media Influencer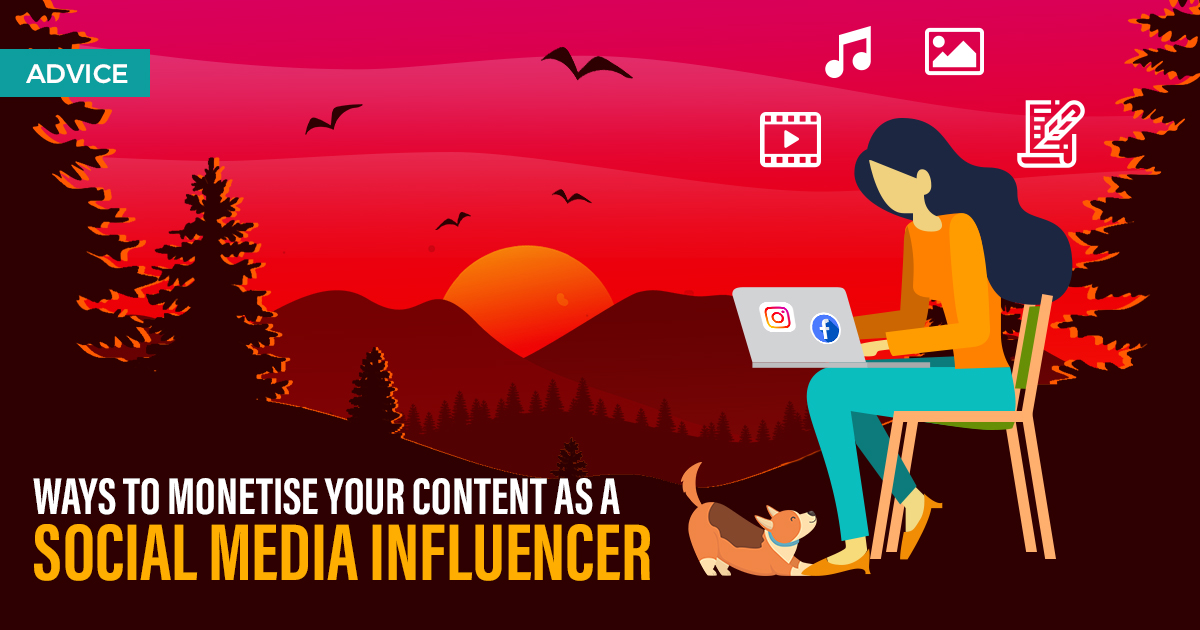 Marketing is all about finding innovative ways to connect with the target audience and engage them in the most effective manner. According to a recent study, 72% of the major brands have dedicated a sizable amount of their marketing budgets to the social media campaigns to be led by popular Social Media Influencers. It's common to see the content creators you follow on Instagram, YouTube, or Facebook, endorsing a product through their posts. Sometimes, they tailor the content to creatively include brand related material in their narratives. The best part of the influencers revolution:  It's open for all. If you have a knack for generating engaging content and have a considerable fan following on social media, you too can monetise your talent.
Here are some of the popular ways to get you started –
Sponsored Content
Sponsored content is the most popular way of making money as a social media influencer. Content creators are paid for by the brands for posting content promoting their products. It can be done through a photograph displaying the product, a review video, or a podcast. Top celebrities can earn up to $100,000 for a single post.
Ad Networks
Banner ads have been the most fundamental form of advertising on the internet. Services like Google Ads allow the advertisers to display their ads on the sites selling ad space. If your channel, blog, or website attracts significant traffic, banner ads may be a good way of earning revenue.
Affiliate Marketing
This is an excellent way of monetising your website traffic and earning advertising fee. Content creators, bloggers, and publishers can post affiliate links on their website to direct their audience to a partner's page. On qualifying purchases and actions, the publisher earns a percentage of the sale.
Brand Ambassadorship
If the arrangement with a brand extends beyond a single post, the influencer can look at the possibility of becoming a brand ambassador for the brand which generally means a regular flow of revenue.
Events & Webinars
Influencers can host live events on their social channels and invite their audience to participate in real time. These are great ways to generate interest in a brand by facilitating direct interactions of the potential customers with the experts and guests.
In conclusion, there are several ways to make money through your content but it's important to find a niche and generate content regularly. Also, the brands really care about the level of engagement and traffic on your channels so you need to innovate constantly and keep your audience hooked to your channel.