Femina Miss India 2019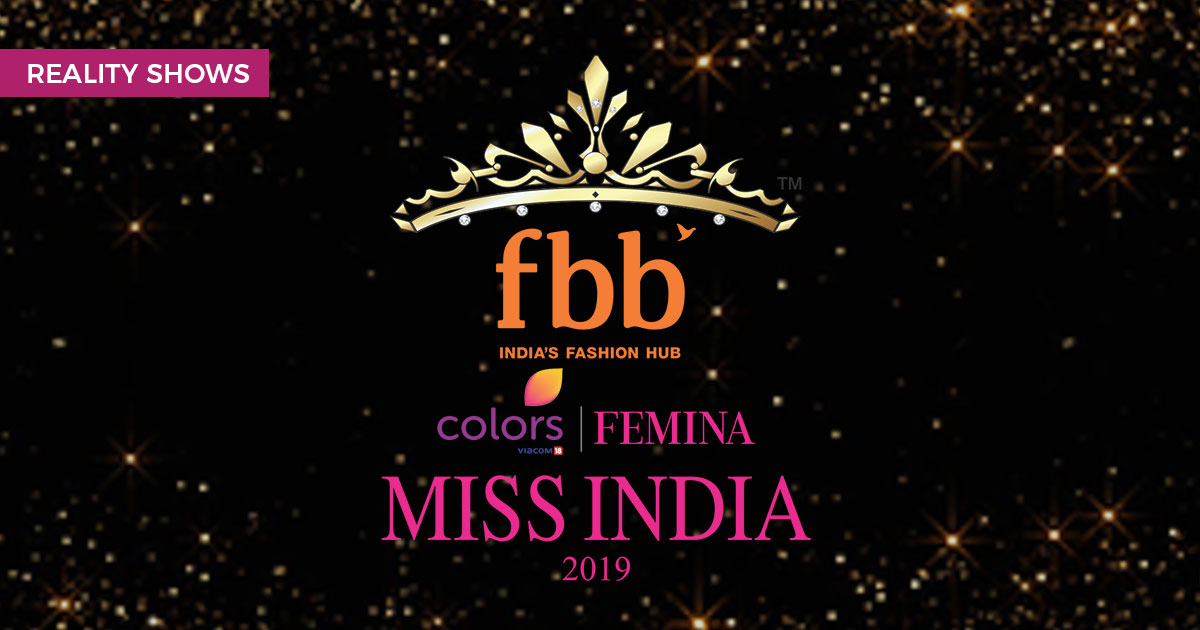 Femina Miss India is the most coveted beauty crown in India and selects representatives to Miss World beauty pageant. The 56th edition of the pageant will conduct auditions for contests divided in four zones. East and West zones will be mentored by former Femina Miss India Universe 2002 – Neha Dhupia while North & South zones will be mentored by Dia Mirza – Miss Asia Pacific 2000. Zonal crowing for South took place in Bangalore on 24 February and rest of the crowning ceremonies will be conducted during March-April 2019 in Kolkata, Delhi and Pune.
Eligibility Criteria for Participation –
Height (5'5″ and above) and 18-25 of age (25 as of 31st December 2019).
Single, Unmarried and Not Engaged.
Indian Passport Holder/Overseas Indian Citizen.
26 & 27 years old can only compete for the Runner-up positions as the eligibility for Miss World is 18-25.
Overseas Citizenship of India (OCI) cardholders cannot be the winner of Miss India. But can only be the first or second runner-up and can represent India at other International pageants.
The participants should carry documents for ID and age proof.
Let's take a look at the careers of the previous winners of Femina Miss India who went on to win the Big Four and made India proud at the world stage –
Reita Faria – Miss World (1966)
Reita announced India's entry on the stage of International beauty pageants when she became the first Asian to win the title back in 1966. She was previously crowned Miss Bombay 1966 and Eve's Weekly Miss India 1966. This beauty queen refused to work in films or do modelling, and instead, went on to get an MBBS from Grant Medical College & Sir J. J. Group of Hospitals. Later, she studied at King's College Hospital.
Aishwarya Rai – Miss World (1994)
Undoubtedly, one of the most beautiful winners of the title ever, Aishwarya Rai has mesmerised millions over the years. Also, a fine actor, she has won two Filmfare Awards and has been awarded the Padma Shri, the fourth-highest Indian civilian award, by the Government of India. She has been active in raising global awareness through her social and humanitarian work with The Eye Bank Association of India & UNAIDS and by supporting several other social campaigns.
Sushmita Sen – Miss Universe (1994)
An embodiment of modern Indian woman and an inspiration for every girl with big dreams, Sushmita was all of 18 when she was crowned Miss Universe 1994.  Winner of a Filmfare award and several other major film awards in India, she is considered one of the most prominent figures in Bollywood.
Diana Hayden – Miss World (1997)
Diana tried her luck in Bollywood with a couple of movies. She was a celebrity contestant in the second season of the realty show Big Boss. She has studied Acting and Drama at the Royal Academy of Dramatic Arts, London.
Yukta Mookhey – Miss World (1999)
Yukta has appeared in few Bollywood productions and a Tamil film and is actively involved in social and charitable work. In 2004, she became a member of the political party Bhartiya Janta Party.
Priyanka Chopra – Miss World (2000)
Beauty queen Priyanka Chopra has been named in the list of 100 most influential people in the world by Time and  World's 100 Most Powerful Women by Forbes. She has a stellar career in Bollywood, TV & Hollywood and she is is a popular celebrity all over the world. A five-time Filmfare award winner and a Padma Shree awardee, Priyanka is known for experimenting with unconventional roles and a variety of formats. Recently she tied the knot with the American singer and actor, Nick Jonas.
Lara Dutta – Miss Universe (2000)
Lara entered Bollywood with the movie Andaz in 2003 and won Filmfare Best Female Debut Award which she shared with her co-star Priyanka Chopra. Now with over 30 major Bollywood movies to her credit, Lara Dutta has created a well-respected place for her in the industry.
Manushi Chhillar – Miss World (2017)
Born in  Rohtak (Haryana), Manushi displayed immense potential when she was crowned Campus Princess 2017 from AIIMS. She went on to break India's dry spell at International beauty pageants and brought back the crown of Miss World.