Are you really ready to get married, questions MX Player's Shaadi Fit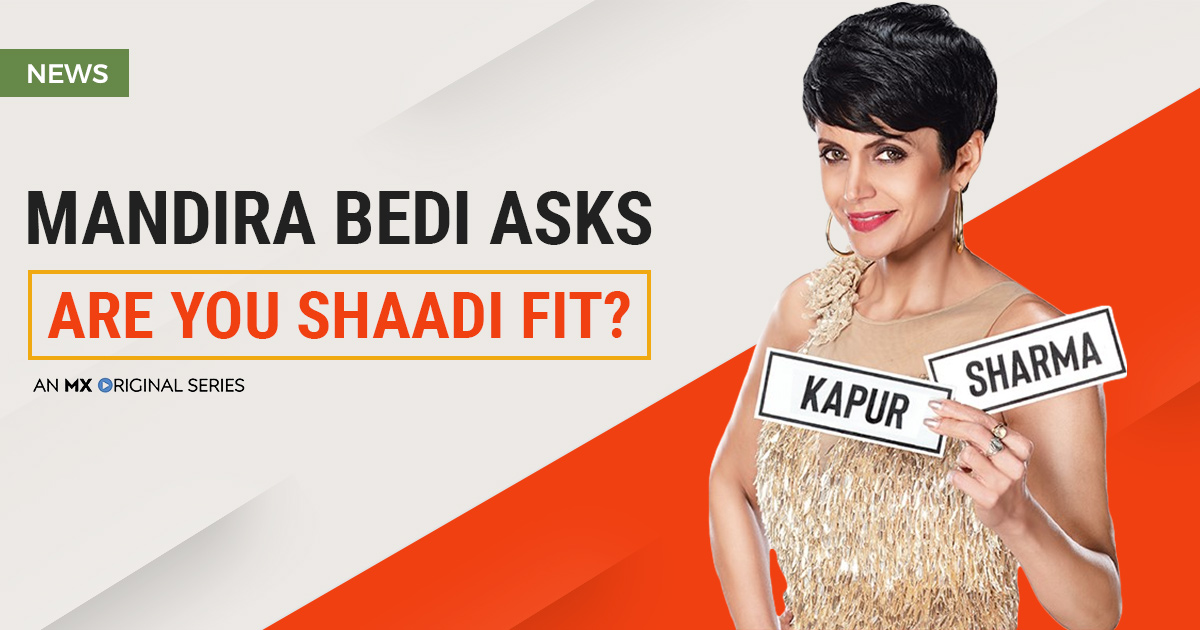 Wedding bells are ringing across the country. Brides and grooms see their families rushing to make arrangements for the most important day of their lives. But while everyone is working tirelessly towards having a successful wedding, MX Player's new show 'Shaadi Fit' is here to make sure you don't forget to have a successful marriage! Because we all know that there are undeniable thoughts and factors that truly make or break a marriage. There are a lot of compromises and sacrifices that both partners need to make, ultimately determining compatibility between the couples on various levels. Addressing this and much more, MX Player's latest reality series MX Original 'Shaadi Fit' highlights what all it takes to make the perfect marriage and raises all the right questions.
The series will see popular actress Mandira Bedi, ace fashion expert Neeraj Gaba, celebrity trainer Shivoham along with fitness expert Vrinda put four couples through an intensive journey, ahead of their wedding day, getting them in the best shape – physically, mentally and emotionally.
Commenting on the show Mandira Bedi says, "This show is very close to me, personally. Marriage, of course requires love but family, friends, mental and physical compatibility matter as well. 'Shaadi Fit' not only tests couples' compatibility but also gives them a reality check for their D day in every way possible."
Neeraj Gaba adds, "This show is different from the shows that I have been on before and it has been a great experience shooting for it. I felt way too responsible whilst shooting for this show particularly because there were real couples to mentor and so the responsibility definitely increases."
Packed with adrenaline, emotions, and revelations, Shaadi Fit takes you through personal journeys of four young couples and their experience of getting 'fit' for marriage. Advice from the experts and trust and honesty between the couple will show us which one of these couples will become the ultimate 'Fit' couple. Tune in 15th November onward to see what it takes to become a 'Shaadi Fit' couple!