Best of Calcutta International Cult Film Festival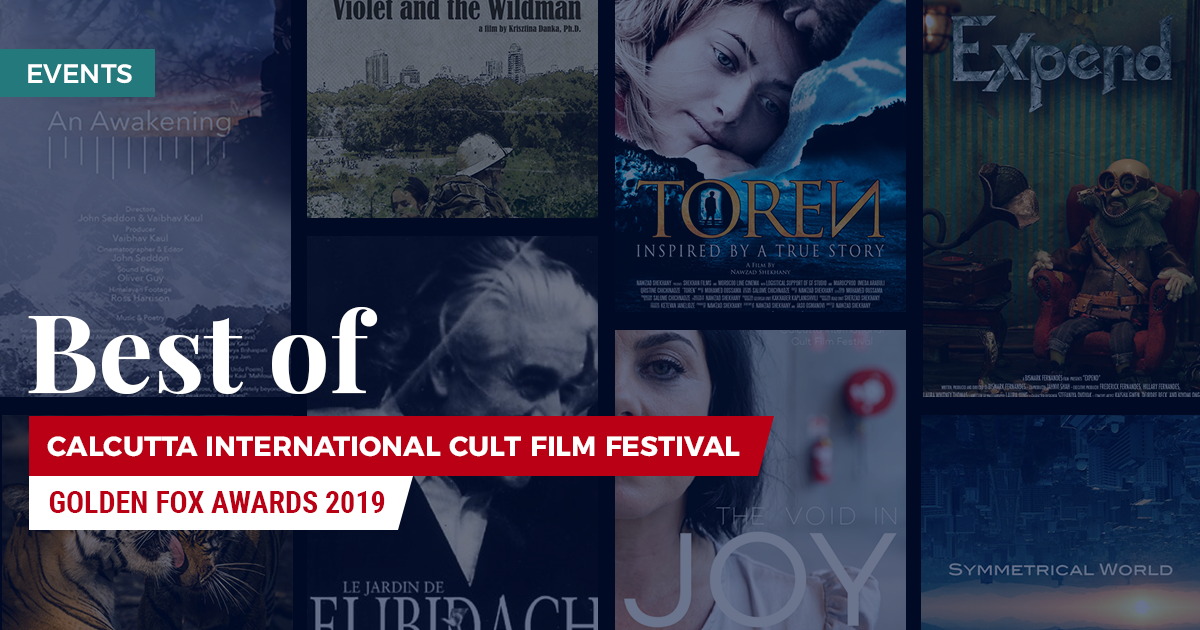 CICFF strives to develop a film culture that inspires and brings together cross-cultural innovations and enrich people's lives with the content that informs, educates and entertains. To explore cinema with no borders and to encourage risk-taking independent filmmakers across the world, Calcutta International Cult Film Festival organized its second Annual Gala in January, 2019 in Kolkata that was attended by eminent independent filmmakers from 75 countries. More than 100 films in 50 different categories from all over the world were screened at the event. Hundreds of filmmakers, producers & distributors witnessed this historical independent film movement. Here are some of the most noteworthy winners of the Golden Fox Awards 2019 –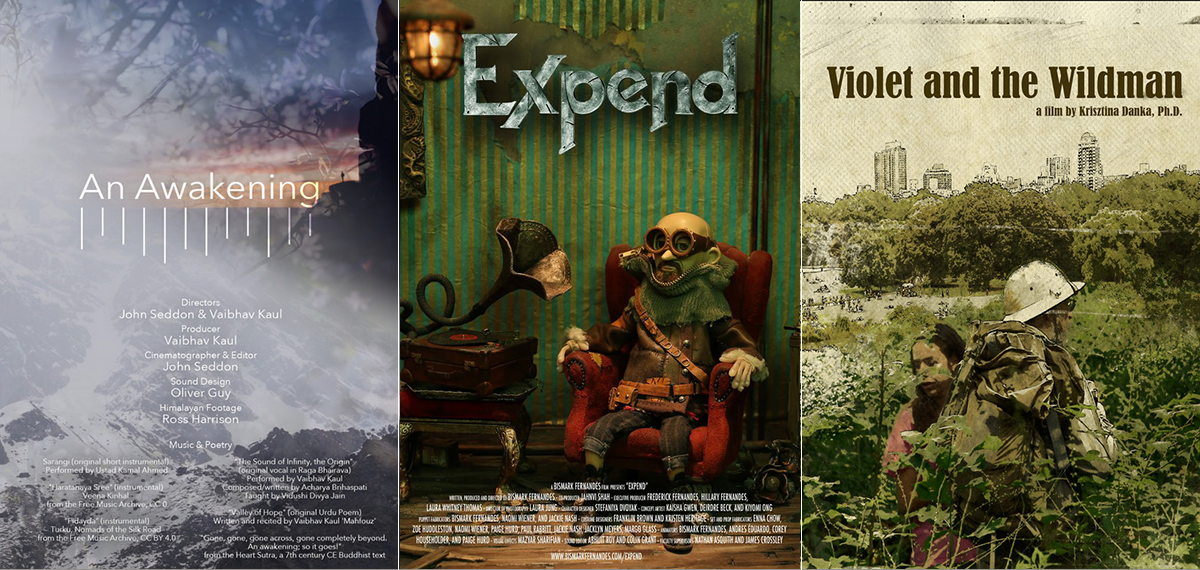 An Awakening
Directed by John Seddon, Vaibhav Kaul – United Kingdom
A passionate pursuit of the 'mountains'. A poetic peek into a sentimental world. Far away from hearth, home and heritage, a young Himalayan scholar is faced with physical disablement and desolation. As he takes on his 'mountains', he finds solace in his spirituality, ethnic identity, and love for the wilderness. Shot in northern England on the ancient Asian spring and new year festival of Nauróz, this impressionistic ethnography brings together poetic images, words and sounds to reveal the essence of the young highlander's being.
Expend
Directed by Bismark Fernandes – United States
The film Expend is a contemplative piece focusing on a man's hunt for elusive power sources, that he wants to use for his own petty desires. It is set in a post apocalyptic time period, which portrays extreme living conditions. His search through this decaying world reflects the human tendency to continuously exploit resources in an endless loop.
Violet and the Wildman
Directed by Krisztina Danka – United States
New York City is full of eccentric characters, but nobody is like the Wildman. Who else can claim to have made international headlines by getting arrested for eating a dandelion in Central Park? Leading foraging tours and helping people embrace what nature has to offer in the most unexpected places, for decades, Wildman, now 68, a divorced father, is eager to ignite his passion for environmentalism in the younger generation. But can he inspire his own teenage daughter? (Produced in collaboration with the New York Film Academy)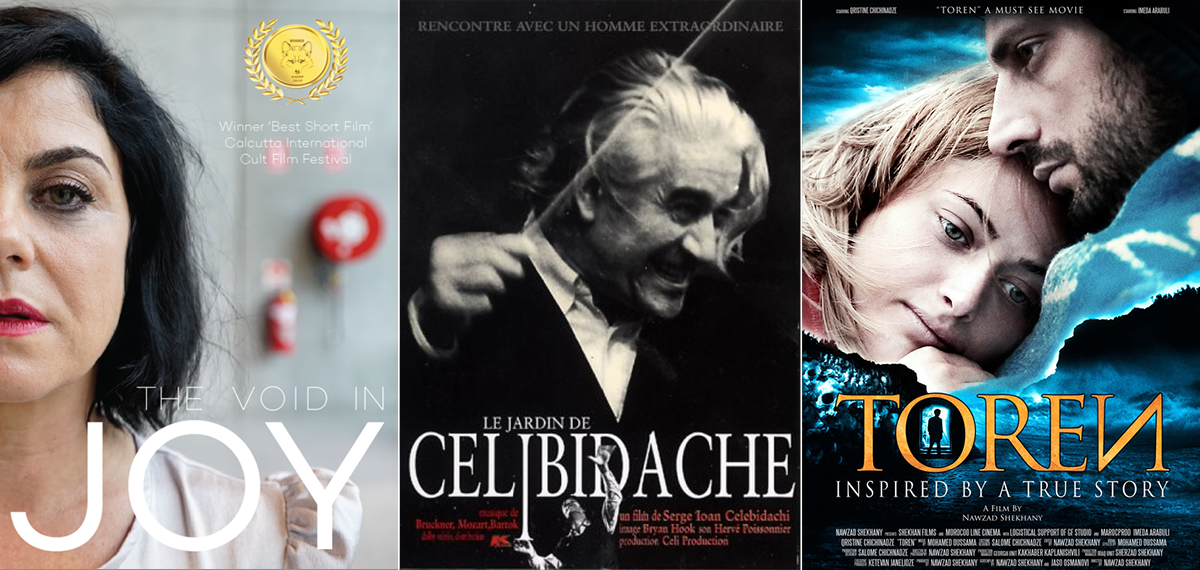 The Void in Joy
Directed by Si Berg – Australia
There is a void in Joy and nothing has been able to fill it. But, a devastating medical diagnosis triggers a rapid realignment of priorities.
Le jardin de Sergiu Celibidache
Directed by Serge Ioan Celebidachi – France
During his lifetime, the originally Rumanian conductor Sergiu Celibidache (1912-1996) made a reputation of being unapproachable. He loathed interviews and recordings, but on the other hand he was a passionate tutor, and music lovers yearned for his concerts. In Le jardin de Sergiu Celibidache, the twilight of this enigmatic and spirited man's life has been serenely captured by his son Serge Ioan Celibidache (Paris, 1968), whose film debut this is. Until his death Celibidache, who was known for his slow tempi (with him Bruckner's fourth symphony lasted not 60 but 84 minutes), was the conductor of the Münchener Philharmoniker. The many meditative images of Celibidache in his garden point to his interest in Zen Buddhism and other forms of Eastern philosophy. They also indicate the link between the rhythm in nature and the tempo changes in music, and between sound and timbre.
Toren
Directed by Nawzad Shekhany – Germany
In a desperate attempt to preserve his ancestors' identity rooted in the Mesopotamian Civilization, Toren, the grandfather, fled with his family to Georgia at the time when his people was subjected to genocides. Toren the son, 26-year-old talented painter born in Georgia, faced an unfair confrontation between past and present and with a different society oblivious to his family's customs and traditions. Toren, is a story of everyone, who is being forced out of his homeland due to wars, oppression, massacres and had to integrate into a new different society. Toren is today's Hamlet. The film talks about loss and deprivation, clash of civilizations and religions, about love and peaceful coexistence. Toren represents the philosophy of the struggle between death and life and the struggle for survival.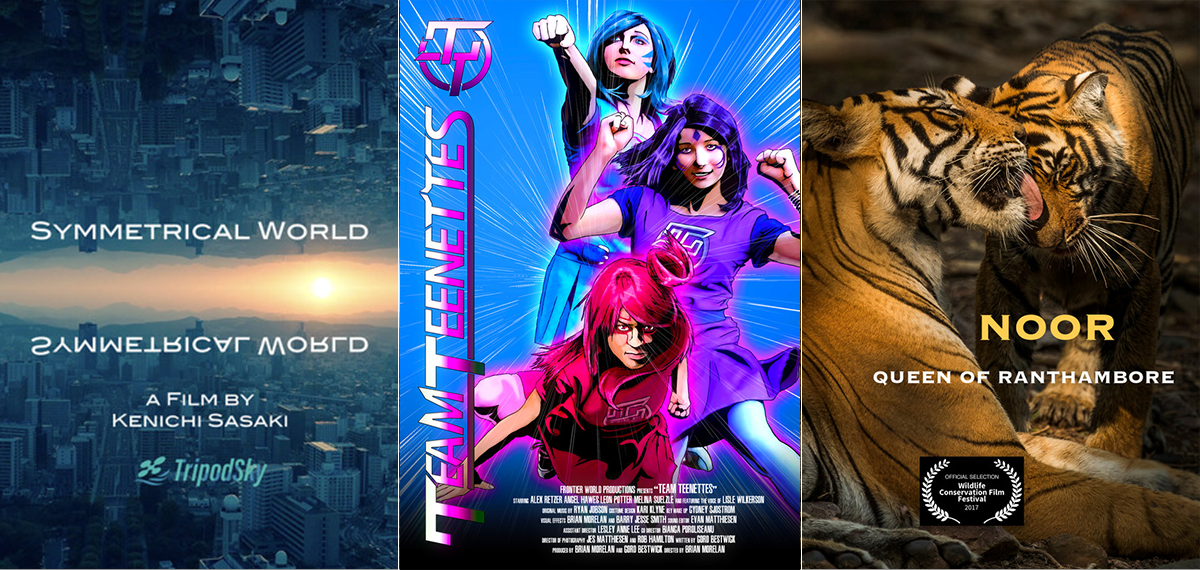 Symmetrical World
Directed by Kenichi Sasaki – Japan
Without using CG, in Symmetrical World, the director attempts to represent unrealistic worldview only with real-life images using a drone. You know deep down what is essential to you in your life. You know what truly matters. If this means living an "unrealistic life" according to the majority, then so be it. The director craves passion, purpose, greatness, and freedom. This story-line is filled with dreams and desires waiting to be pursued and achieved.
Team Teenettes
Directed by Brian Morelan – Canada
Balancing regular battles against a giant robot and a mad scientist with high school life leaves supercharged teen hero Kaylee questioning the predictability of her team's missions.
Noor – Queen of Ranthambore
Directed by Porus Khareghat – India
This film revolves around the life of a beautiful tigress named Noor, who is the dominant Queen of Ranthambore Tiger Reserve in Rajasthan, India. Noor has three cubs with ravishing appetites and she must hunt constantly to satisfy their hunger. This films captures aspects of tiger motherhood from tender loving to a hunter trying to survive with her family.