CINTAA gains technological edge, partners with Talentrack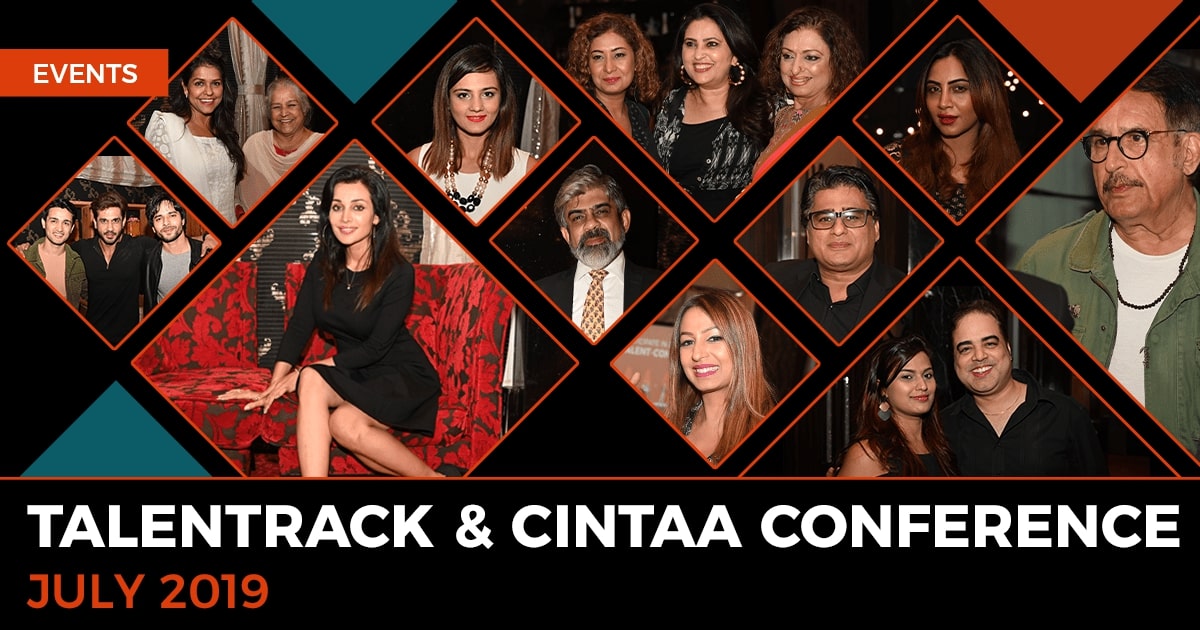 CINTAA – the oldest and most respected association for actors from the Film & Television industry, and Talentrack – India's largest talent-hiring & content-crowdsourcing platform for the Media & Entertainment sector have announced a formal partnership. The joint initiative will be focused on enhancing recruitment effectiveness, on building a level playing field for artists with the help of technology, and on the overall welfare of the artist community. The grand event celebrating the partnership – Talentrack & CINTAA Conference & Cocktails – was held in Mumbai at The Sofitel BKC on Saturday, 13 July, 2019. The event comprised an expert panel discussion and media interactions followed by networking cocktails.
Speaking on the occasion, Vineet Bajpai, Founder & CEO of Talentrack said, "We are delighted to forge this invaluable association with CINTAA. CINTAA is beyond doubt the most respected artists' association in India, and the vision of Talentrack resonates strongly with the philosophy of this esteemed organisation. Together we aim to further democratise hiring in the Media & Entertainment sector, offering every single artist an equal shot at success."
Amit Behl, Senior Joint Secretary – CINTAA said, "The relationship between a genuine talent aggregator and a bonafide actors association will go a long way in making the Indian performers a force to reckon with globally. We see a great synergy between CINTAA & Talentrack to achieve this."
Several Bollywood and TV celebrities attended the event including Sushant Singh, Flora Saini, Kashmira Shah, Ayub Khan, Payal Nair, Nasir Khan, Manoj Joshi, Rituraj Singh, Kiran Kumar, Shubha Khote, Bhavana Balsavar, Deepak Qazir, Amit Behl,  Robin Bhatt, Rajendranath Zutshi, Abhay Bhargava, Neelu Kohli, Arshi Khan, Dhinchak Pooja, Malhar Pandya, Ansh Bagri, Ashish Bisht, Rehaan Roy, Shweta Rohira and  Kunal Nirola.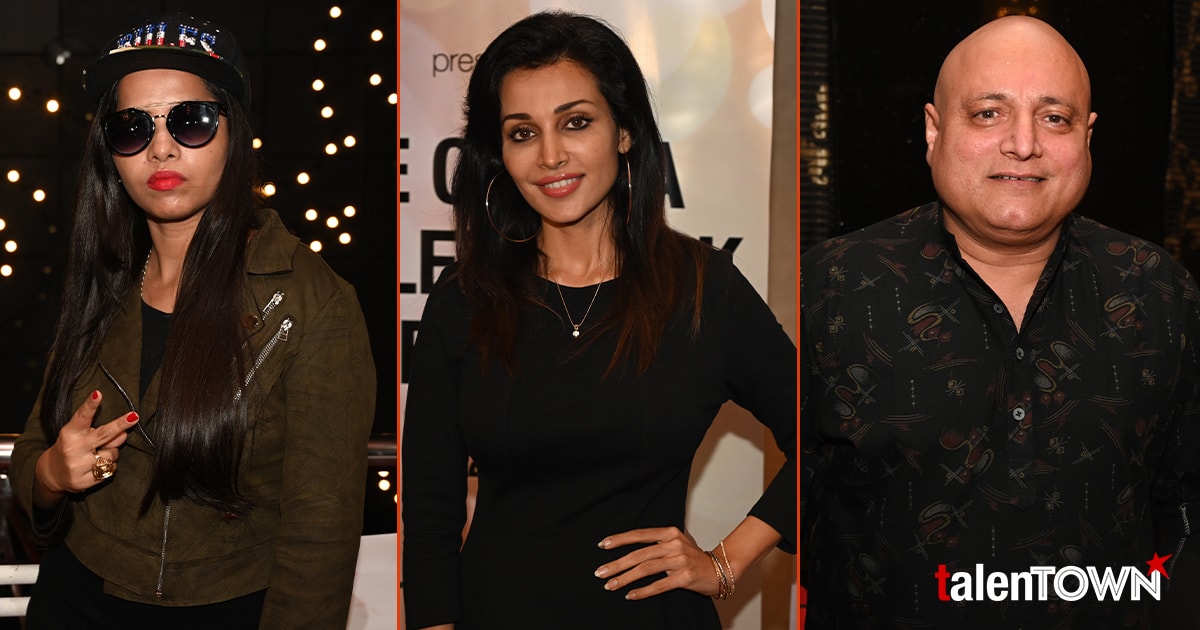 Established in the year 1958, CINTAA (Cine & TV Artistes' Association) has been tirelessly working to create better working conditions for its members for the past 60 years. Its senior members have strived to create a conducive working environment for artists. The present committee has taken the work forward many folds and now has a global presence as an active member of the Executive Council of FIA (International Federation of Actors), with affiliates in 83 countries. CINTAA has a membership base of over 9,000 members and the association continues to be governed by elected Honorary Executive Committee members including Mr. Vikram Gokhle – President, Mr. Manoj Joshi – Sr. Vice President, Mr. Darshan Jariwala – Vice President, Mr. Sushant Singh – General Secretary, Mr. Amit Behl – Sr. Joint Secretary, Ms. Rajeshwari Sachdev – Joint Secretary and Mr. Abhay Bhargava – Treasurer.
The body endeavours to nurture a feeling of fraternity and unity among its members; regulate their professional relations with their employers; enhance their members' skills by holding workshops; mediate in professional disputes between members and their producers; provide aid against sickness and injury, unemployment, infirmity, old age and death; provide legal assistance or advice to members in matters arising out of or incidental to their employment including legal consultancy and other such support services; and proactively address cases of sexual harassment at workplace.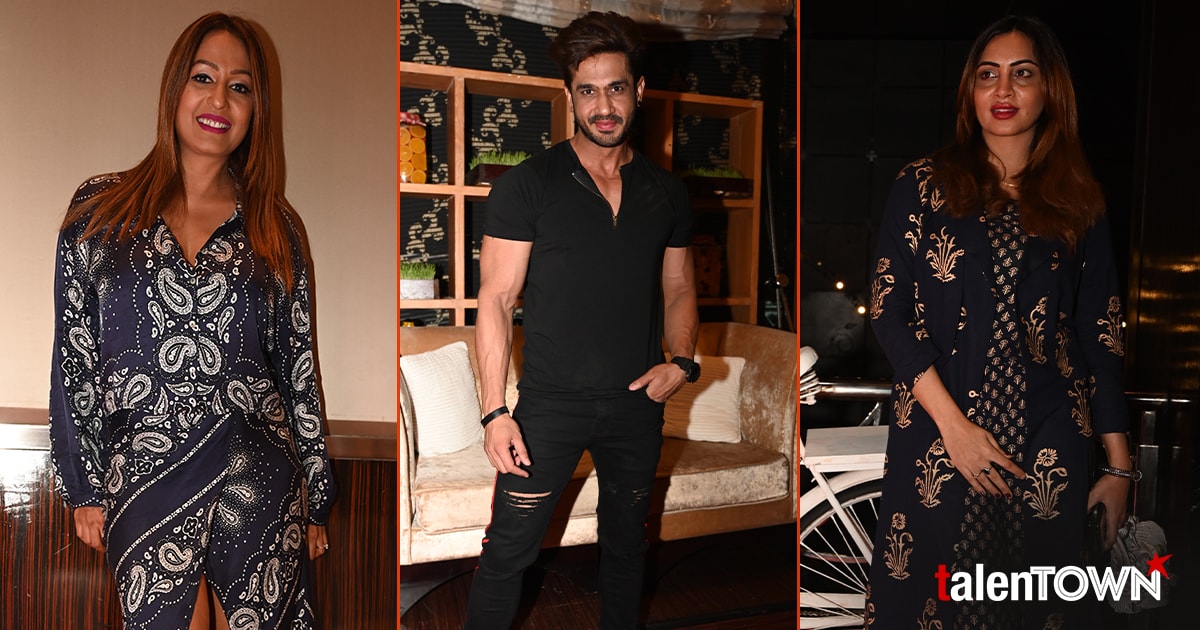 Talentrack is India's largest online talent-hiring and content-crowdsourcing platform for the Media & Entertainment sector. With over 2,50,000 artists and over 10,000 industry recruiters on board, Talentrack is disrupting and revolutionising the creative hiring ecosystem in India. Since the year 2017, Talentrack has been hosting India's largest annual awards for digital-content – Talentrack Awards. Talentrack's Bollywood e-magazine – Talentown – reaches a 4,00,000+ strong artist & marketing community.
Leading industry recruiters including filmmakers, production houses, TV channels, casting directors, event companies, advertising agencies and brands comprise Talentrack's recruiter-base. Talentrack has also been the talent-partner for reality shows such as The Voice, Dil Hai Hindustani, India's Next Superstar and Dance India Dance.
The company has been founded by Vineet Bajpai, one of India's most well-known digital entrepreneurs and bestselling authors. Vineet is also the Founder & CEO of the Magnon Group, one of India's largest advertising groups, part of the Fortune 500 Omnicom network. In the past, he has led the global top-ten advertising agency TBWA as its India CEO. He has been ranked among the 100 Most Influential People in India's Digital Ecosystem and was winner of the Entrepreneur of the Year Award 2016 for Talentrack.