Best Practices for Artists on Casting Platforms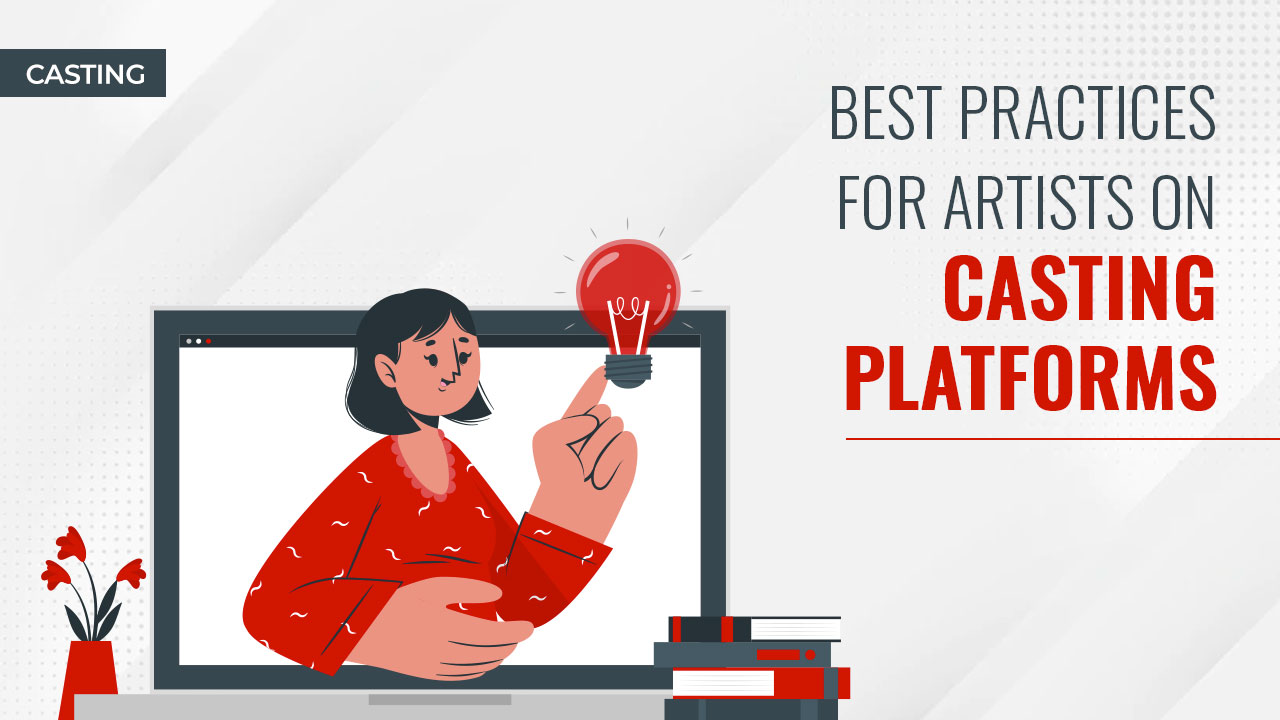 The convenience of Online Casting Platforms not only saves us vital hours searching for suitable auditions and opportunities but also helps us enhance our reach & exposure in the industry. However, it's unfortunately not left away from the prying eyes of unethical elements sitting in the ambush for a big fat meal. Although the organisations operating such platforms are very serious about their data security and user safety, they still struggle to be 100% fraud-proof. One of the primary reasons behind this inability to keep their users away from the dark shadow of online scams is the nature of neglectfulness of the users.
As users, we often forget to ensure our safety in public domains and unknowingly fall into the honey trap in the rush of getting a break. Nevertheless, a little caution can always help you make your journey to stardom merrier.
Here are some guidelines you must follow while looking for opportunities on a casting platform.
Activate Your Proactiveness
Be the mascot of your own safety. Not every opportunity present on any public platform is authentic. Always request the recruiters to share their registered IDs and ascertain they have an active & verified account.
Stalk. The Right Way!
While stalking people for unethical reasons is a straight no-no, running a fair background check should never be a second thought. Feel free to investigate your recruiter's authenticity by going through their social media handles and official website to verify their verismo. Check past projects of the recruiter and get feedback from fellow artists who have worked with them previously.
Money Saved Is Money Earned. Quite Literally!
And it's a bonus when saved from the fraud minters out there! Never entertain anyone demanding money for Artist Card, Audition Fee, Processing Fee, Travel Expenses etc.
Streamline the Casting Flow
Are you tired of getting tangled within the strings of information? Well, it is natural to mess up information while filtering out multiple artist profiles until you adopt the practice of organising the portfolios into separate folders.
Talentrack's rich My Artist section allows you to manage your data through various customisable folders for different segments of artists.
Now, so you're well-armed with the trade secrets of online auditions, let's bust some commonly known myths about online auditions.
The turnaround time is too high on online talent-hiring platforms.
Online casting opportunities are the most time & cost-efficient options for both recruiters and artists. Talentrack starts pushing notifications about the posted projects to its 5,00,000+ artist database to attract applicants instantly.
Online talent-hiring platforms only have limited options.
Talentrack is India's largest talent-hiring platform that onboards fresh talents & recruiters every minute to ensure the right opportunities for both parties. Talentrack's fast-growing community is the most comprehensive database of leading entertainment professionals in India.
Join the Talentrack community today!
Choose Your Commitments Wisely
Always keep communications recorded. Ensure documented trails from an official email address from a recruiter if they claim to be representing a known production house or agency. Never enter into any agreement with any recruiter if you're unsure about the authenticity of their projects.
Now, so you're well-armed with the trade secrets of online auditions, let's bust some commonly known myths about online auditions.
Raise Your Voice For The Change
Ignorance is never a permanent fix! Be the voice of change for a better and safer experience on a casting platform. If you feel suspicious of any recruiter, report and escalate your matters to the casting platform and help them identify the elements of concern.
One must be intensely cautious about their safety and refrain from visiting unfamiliar locations for auditions or shoots unless they're sure about the authenticity & credibility of the recruiter. Save these tips for a hassle-free surfing experience. All the best!