How To Crowdsource Your Brand Film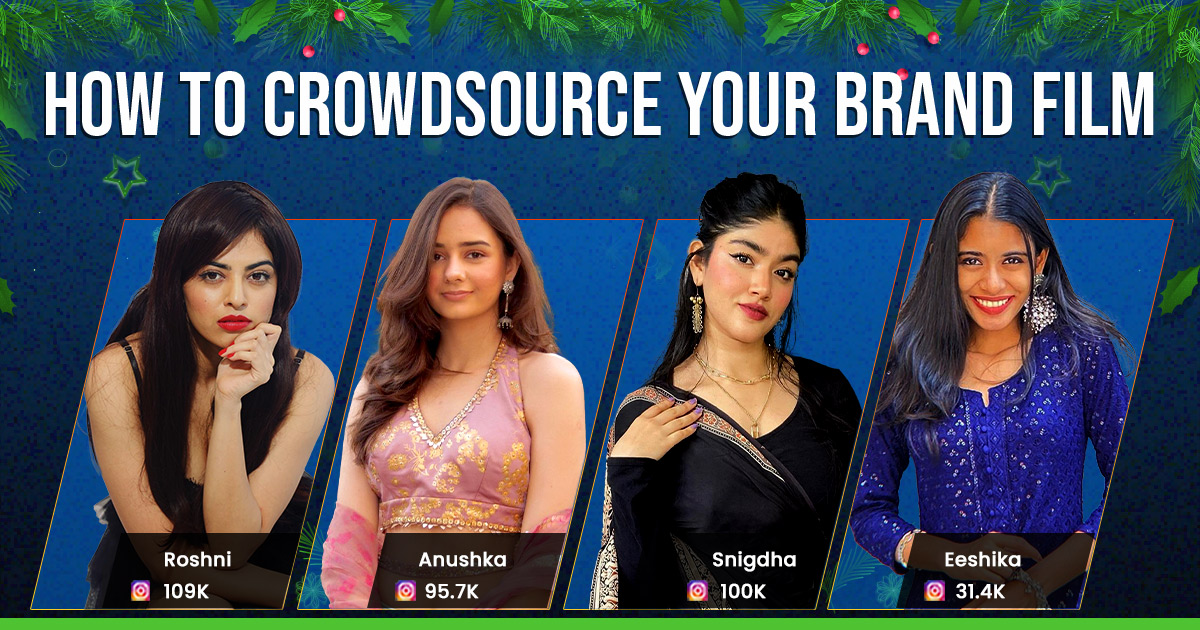 An impactful brand story is undoubtedly the best way to connect with your audience, helping them understand your brand, product, services and vision. If created skillfully, a stunning brand film can miraculously outlast any multi-million dollar campaign and stay with your audience through generations.
Creating a film might sound like a time-taking affair. Be it an emerging or established name, gathering the pieces to display a brand story through brand films can do wonders for your brand.
Worry not! Here are the key elements you'd need to crowdsource your brand film and stand out from the competitors. Get started!
First, The Filmmakers!
Every narrative begins with the art of storytelling, story framing, and story making. And who could do it better than the filmmakers themselves? The process of creating your brand's magnum opus starts with finding a filmmaker to translate your brand's vision into marvellous stories.
Then, The Acting Masters
Human faces add a sense of identity, warmth, and relativity to a brand's story. Reports prove that ads with faces outperform ads without faces. That is why finding an ambassador for your brand is as important as finding the right investor.
Add Melody to Your Story
Jingles help brands develop recognition and communicate their message to the masses. The market has seen brands which might have gone but are not forgotten yet. Thanks to the melody and musicians behind them.
Take The Market By Your Influence
Influencers are the ambassadors of the future. They help create buzz about the brand on social media, strengthen reputation, enhance audience engagement, and increase conversions. Besides, influencer marketing increases revenue by boosting the brand's image and making more connections, helping the brand reach its goals.
Confused about where to get all these mascots for your brand film? Find industry-leading artists, filmmakers, musicians, influencers, singers, dancers, and many more at Talentrack. Get started to hit the home run.