How to get started as a voice-over artist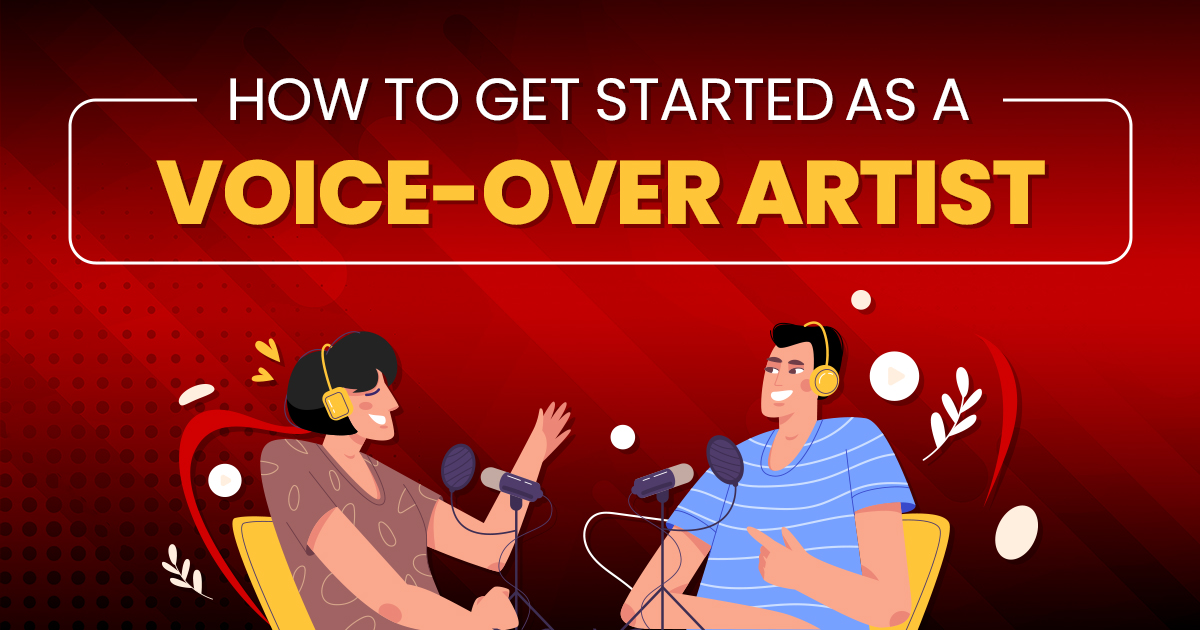 The scope of voice-over artists in the media, entertainment, and advertising industry has always been high and consistently growing with time. If you have a trained voice and the right set of skills, a career as a voice-over artist is your way forward.
Here's everything you'd need to get started as a voice-over artist.
Develop Your Skills
The very first step to becoming a successful voice-over artist is to master your skills. You can take acting training, voice-over training, and public speaking lessons to hone your mastery. Start practising by reading scripts aloud and recording your voice to analyze your performance.
Invest In Your Tools
Invest in good quality equipment such as a microphone, headphones, and recording software to produce high-quality voice-over recordings. A good microphone can make a big difference in the quality of your recordings.
Create A Portfolio
Start by creating demo reels. A demo reel is a short audio clip that showcases your voice-over skills. You can create a demo reel by recording samples of your voice-over work and editing them into a short clip. Make sure to include a variety of styles and tones to show your versatility.
Create a digital portfolio and showcase your talent to the world with Talentrack.
Market Your Talent
Once you have developed your skills and created a demo reel, it's time to market yourself. You can start by creating a website and social media profiles to showcase your work. You can also reach out to production companies, advertising agencies, and casting directors to find voice-over work.
Discover Your Community
Joining allows you to connect with other artists in your field and learn from their experiences. This can help you stay updated with the latest trends and techniques in the industry, which is essential for your growth as an artist. Being a part of a community can provide you with access to job opportunities that you may not have been able to secure otherwise. Many communities have job boards or networking events that can help you find work and build relationships with potential clients.
Overall, joining a community as a voice-over artist can be a valuable investment in your career and personal development. Join India's biggest community of performing artists at Talentrack.
Patience Is The Key
Like any career, becoming a successful voice-over artist takes time and patience. Don't get discouraged if you don't get to work right away. Keep practising and marketing yourself, and eventually, you will land the right opportunity.
In conclusion, becoming a successful voice-over artist requires talent, skill, hard work, and the right network. By developing your skills, investing in equipment, creating a demo reel, marketing yourself, joining a union, and being patient, you can establish yourself as a successful voice-over artist.