Meero: The on-demand photography platform opens offices in India
In January 2019, Meero, the world leader in photo and video production at large scale, announced opening of its offices in Toyko. Now the start-up is officially opening shop in the Silicon Valley of India – Bengaluru, with a view of international expansion.
With this new branch, Meero, which already has nearly 450 employees, will further expand its workforce and strengthen its position as a high-growth startup. In fact, Meero plans to reach 1,000 employees by the end of 2019, including 400 in its various offices. By entering India, a country with nearly 1.3 billion consumers, Meero is determined to establish itself as the essential photo partner and expand its community of photographers and video makers that already has more than 58,000 members around the world. It is also an opportunity for Meero to consolidate its relationship with its employees and partners here in a more direct way.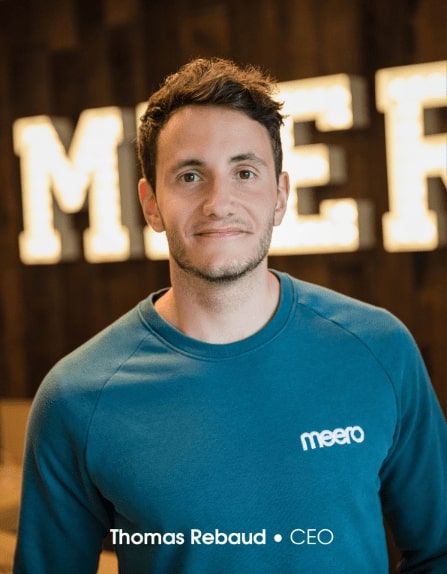 "The opening of our offices in India is part of Meero's globalisation which, after New York and Tokyo, is moving into the whole world," says Thomas Rebaud, CEO. "It also makes it possible to reach a large market. Also, this initiative expresses our desire to export our content enhancement technology worldwide."
Thomas Rebaud created Meero at the age of 28 in 2016. Driven by the idea of improving the lives of artists by allowing them to devote themselves to their passions, art and creation.
Less than a year after its B Series of $45 million, Meero has announced a third fundraiser of $230 million led by Eurazeo Growth and Prime Ventures.
In terms of additional revenue, the startup aims to continue its progress into the world of services valued at over 100 billion dollars (real estate, marriages, e-commerce, etc.) by developing its solutions for new audiences in new environments. With over 31,000 clients in over 100 different countries, the startup plans to offer its photography services to individual clients previously reserved to professionals only.
"Art and creativity are probably innate in human beings and are only lost over the course of time. In societies where logic and competition are at the heart of the education system, creativity is perceived as a crossroads at best, if not a path towards marginalisation." says Thomas Rebaud, CEO and founder of Meero. "It's even more sad that this is undoubtedly what separates the human race from all others. We have to fight for the creative among us to be able to use their time and energy to create."
About Meero
Founded in 2016, Meero aims to revolutionise the world of photography by allowing photographers to dedicate themselves to their passion. From providing revenues and market research to invoicing, post-production, and delivery, Meero takes care of all the laborious, time-consuming tasks which plague the industry. Above all, the company aims to provide them with tools for file compatibility, CRM, marketing, and other daily needs. In addition to this, they'll have access to a series of educational masterclasses, inspiring documentaries, meetups with photographers in 35 different countries, a magazine in 4 different languages, and even a foundation supporting photography worldwide.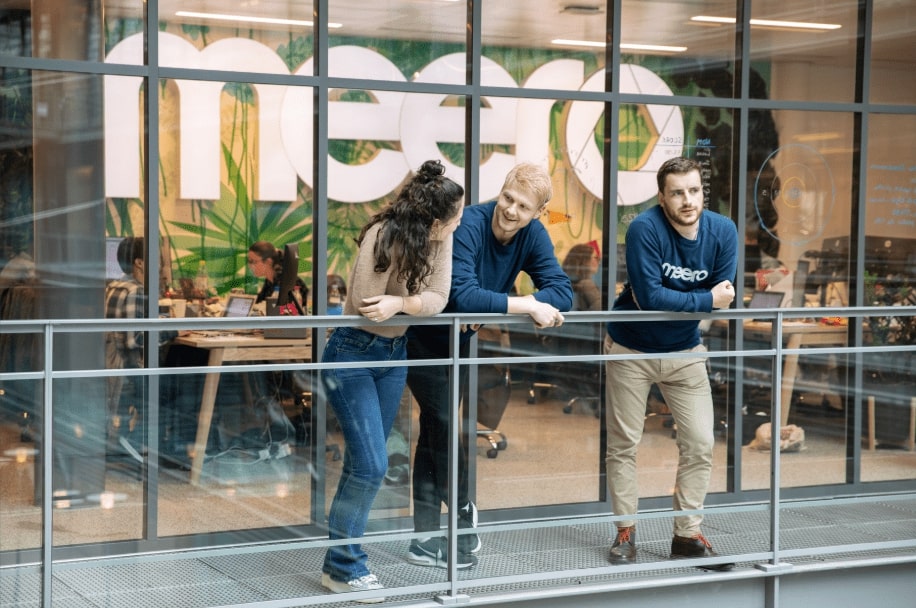 Meero also solves a major problem in the world of photography: photo editing. Normally 60 minutes of actual shooting will take up to 4 hours of extra post-production work. The cutting-edge content enrichment technologies the company is currently developing can reduce this time to a few seconds, solving the problems of long delivery times, inconsistent photo rendering and unfair prices.
Meero further gives artists the chance to work with major brands and take advantage of a whole range of solutions that simplify their work and make the production of beautiful images far easier.
These innovations allow brands, and soon individual consumers, to access made-to-measure photo and video solutions around the world. Meero manages the photoshoot process from beginning to end, guaranteeing unbeatable prices, delivery times of less than 24 hours and a regular, professional photo quality.