Sushant Singh: On the business of casting in Bollywood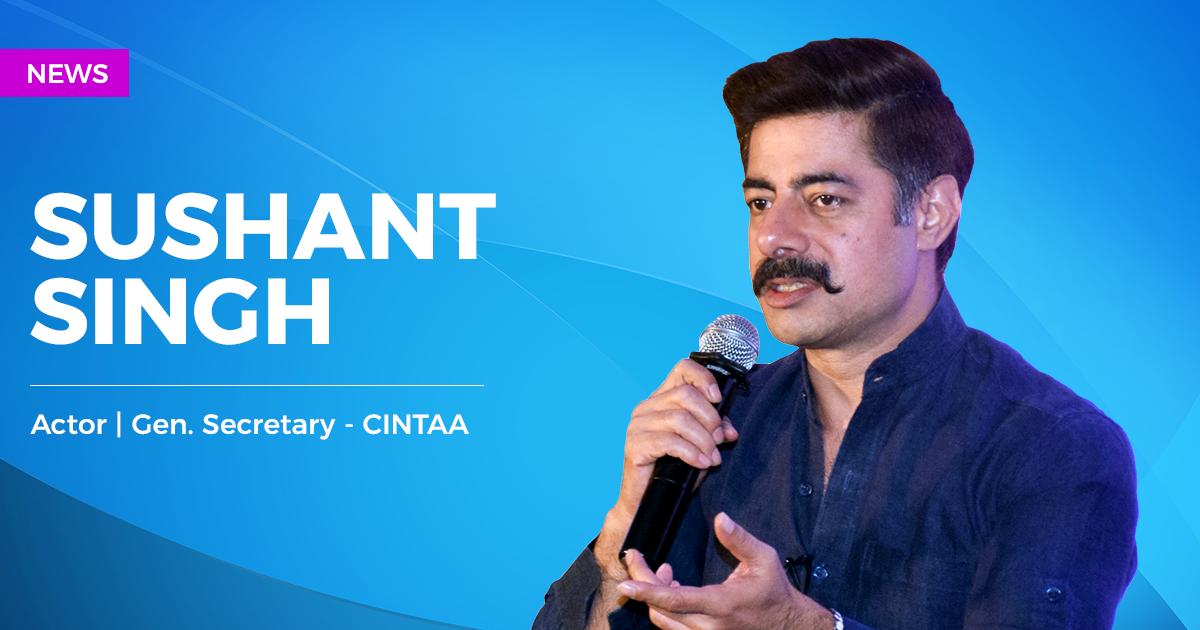 Sushant Singh is a well-known actor and current Hon. General Secretary of CINTAA (Cine & TV Artistes' Association). Speaking at the Panel Discussion at Talentrack Awards 2019, Sushant shared his views on the subject: Talent Casting in the New Digital-content Ecosystem – The Need for Speed, Technology & Crowdsourcing.
"We keep calling it the Film & Entertainment industry but this is not an industry, just an unorganised sector. We approached the Maharashtra government, back in 2015, with a request to grant us the industry status. Their objection was that we don't manufacture anything, but the same logic applies to the tourism industry, at least we manufacture software. So, it might look like an industry but it's a haphazard chaotic world of a group of people, mad and passionate, trying to create things, and we just go about our business in our own way," said Sushant.
In the last couple of years, casting business has been disrupted by tech platforms, Sushant explains what it means for the art of casting. "Tech platforms have made it easier for actors to introduce themselves to the world and announce that they are available for work, but that's about it. We really wanted to do something similar for CINTAA artists, but it requires huge investment, which we don't have, so the solution was to partner with Talentrack. But let's not paint too rosy a picture here because casting is ultimately done by people," he said.
Emphasising on the need of improving the casting process, Sushant added, "An actor can be judged by his/her acting skills but there is no way to judge a casting director. There is no formal education, no training to determine the qualification of a casting director. In our industry, 90% of the casting directors are those who could not make it as an actor, director or writer, and chose to become a casting director, thinking that it was the easiest thing, which it is not. Earlier, mostly managers and assistant directors used to do the casting. We are at a very nascent stage in terms of casting."
"Priyanka Chopra playing Mary Kom, that is the era of casting we are living in. We need to standardise our process and train our casting directors about what casting actually is," Sushant expressed his disappointment. Drawing on his own experience, he shared, "I hate auditions because they expect you to prepare for a role they have mailed you a night before and act it out the next day. It doesn't happen that way, you have to get into the skin of the character."
Sushant was positive about the impact of digital casting and said, "What the digital platforms have actually done is that they have made so many options available. The reason that not many casting directors have opened up to the digital platforms is that their only qualification has been their data bank, and out of the talent pool they had, they only promoted their favourites. Now with platforms like Talentrack, a plethora of talent is at your disposal, you can keep discovering new faces every day. Now, these unqualified shady casting directors will run out of excuses and it will help us clear out the trash."
#MeToo campaign has revealed some horrible realities of the glamour industry. The problem was never dealt with seriously before, as in our society, acting is often considered a frivolous profession. Sushant said, "My viewpoint about casting-couch changed completely after the #MeToo movement. The lack of choice has been a prime reason for such incidents where an artist was left with no choice but to give in to the demands of a producer or the person in power. Now, the power is in the hands of the artist who can showcase his/her talent on digital platforms and no one can ignore a talent with viral content to their credit and a huge fan following."