A quick chat with DJ Aqueel Ali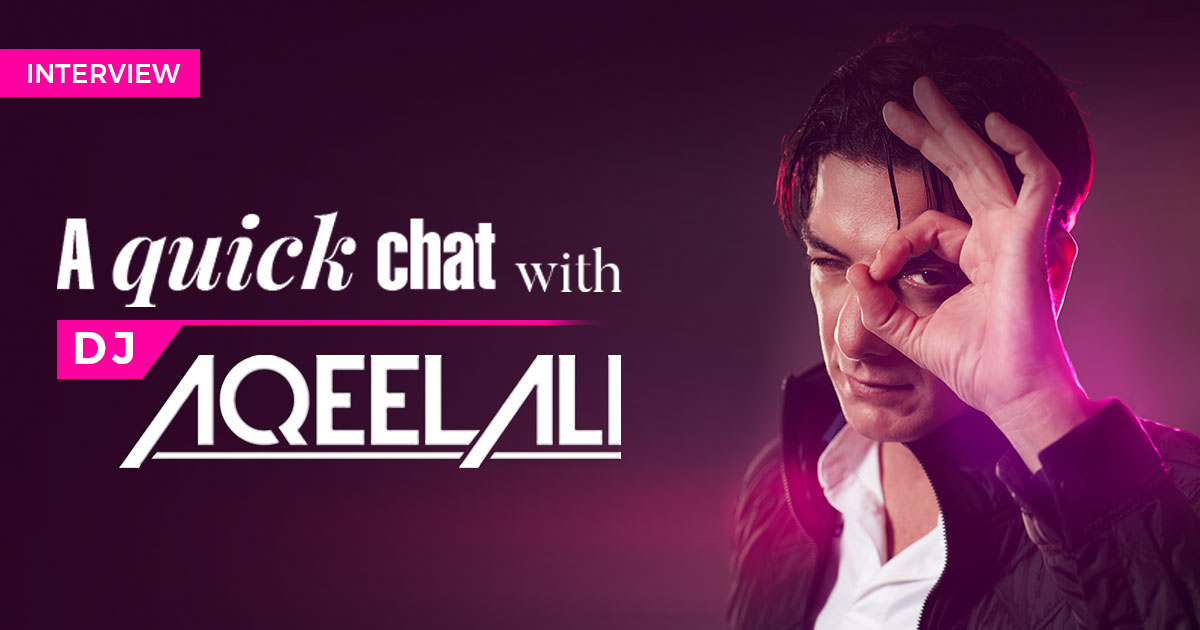 You are known as the Daddy of Bollywood Remixes. How did it all start?
I was always known to be a good curator of music as I'd sell personalised CDs to customers out of a boutique shop. This led me to pursuing DJing as people always came to me for party music. I soon understood people's taste in music and started implementing it in remixes wherein people could hear their favourite songs in a revived format which they enjoy more.
 The most common thing you have heard about DJs?
There's a silly stereotype set against DJs that we only press buttons and charge a lot of money for the same. DJing is an art which also requires you to be technically strong. You're not just responsible for playing good music, you need to connect with the crowd and ensure that they're all having a great time.
If we talk about DJing as a career, a lot has changed. What's your take on the current scenario?
It's no longer that people don't prefer taking up DJing as a career. At a time when bars and nightlife in the country are growing more exponentially than any other field, the opportunities arising for DJs are enormous. We now have a proper industry in place right from management to promoters to vendors to marketers who focus solely on this market. I feel the DJing industry is truly one of the best markets in the entertainment field at the moment.
Did you face any difficulties when you started your career as a DJ?
When I started off the concept was still new, and people required a lot of education to understand why they need to hire a professional DJ and not depend on their jukebox.
Do you decide the music you play at a club in advance or is it impromptu?
Always impromptu, till I don't see the crowd I can't tell what they want.
Music Composing or DJing?
Composing in the day, DJing at night!
Who is your favourite DJ and singer?
Tiesto & Hardwell, Enrique Iglesias
Describe Aqeel in 3 words?
Tall, sexy and handsome.