Aahana Kumra talks about her latest movie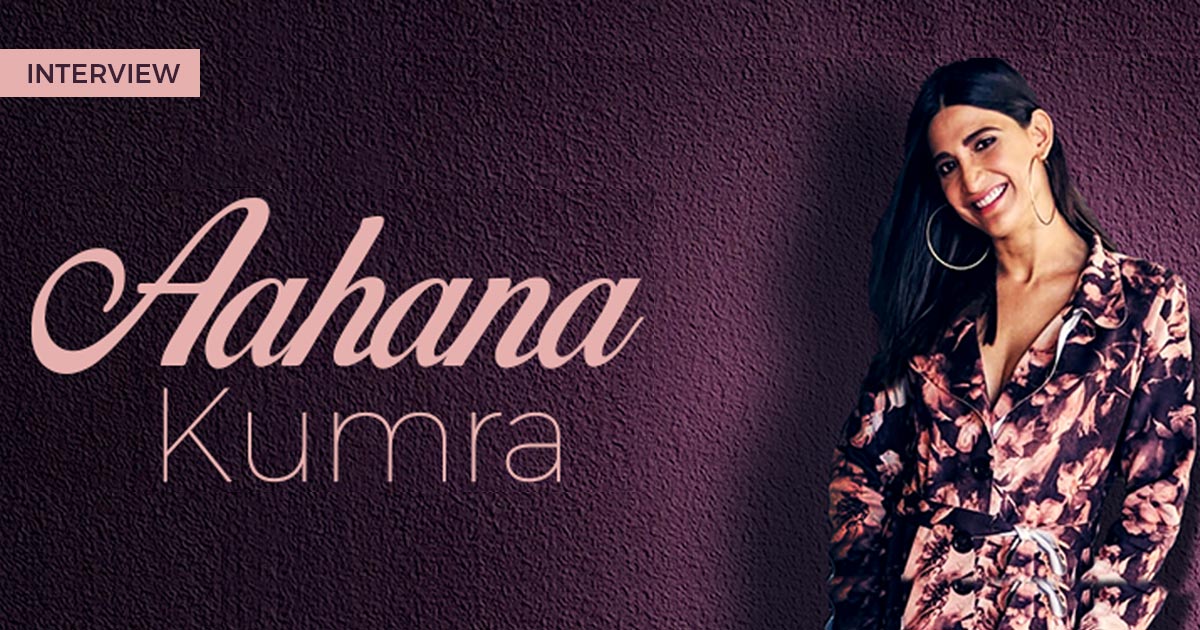 Tell us about your role in your latest movie – The Accidental Prime Minister. How did you prepare for the role?
The movie is based on the 2014 memoir of the same name and I am playing the character of Priyanka Gandhi. In fact, a lot of homework was done by my hair & makeup team. That's the first battle one needs to fight – Do I look the part?  From the moment I sat in front of the mirror to when I got up, I felt like a different person. I read and watched whatever work and interviews were available on Priyanka Gandhi in the public domain. Also, my director was continuously sending me the material to see.
Early in your career you worked with the likes of Amitabh Bachchan and Naseeruddin Shah, what did you get to learn from the legends?
It was a privilege for me to work with Mr. Bachchan & Mr. Naseer and I learnt a great deal from them about not only acting but also work ethics. You have to pay attention to the task in hand, be honest and get the role right. Take one step at a time. Get up every morning, go to work and deliver your best. If you are true to your art, it reflects in your performances.
 Of all the characters you have played in Films, TV and Web Series, which are the most memorable for you?
Coming from a theatre background, it's difficult for me to choose as I love every character I portray. One character which is close to my heart is Sarla from the play Sir Sir Sarla. In the TV series, Yudh, I have played the role of Amitabh Bachchan's daughter – Taruni. That's certainly the most memorable TV character that I have played. In films, I loved playing Priyanka Gandhi in The Accidental Prime Minister and Leela in Lipstick Under My Burkha. As you put a lot of work into a character, it becomes difficult to choose one. Recently, I have played Babita in the Zee5 series Rangbaaz which again is very close to my heart.
 You have done remarkable work in theatre with some of the biggest names. Share your experience.
I started acting since school and I have a deep connection with theatre. When I moved to Mumbai from my hometown, I started frequenting Prithvi Theatre and fell in love with theatre. My play Sir Sir Sarla, written and directed by Makarand Deshpande is still in running where I play a bubbly college girl infatuated by her professor. I am pretty much active in theatre and in fact the next staging of Sir Sir Sarla is scheduled in next couple of days in Mumbai.