Amit Behl: When people remember the characters you played a decade ago, you know you must have done something right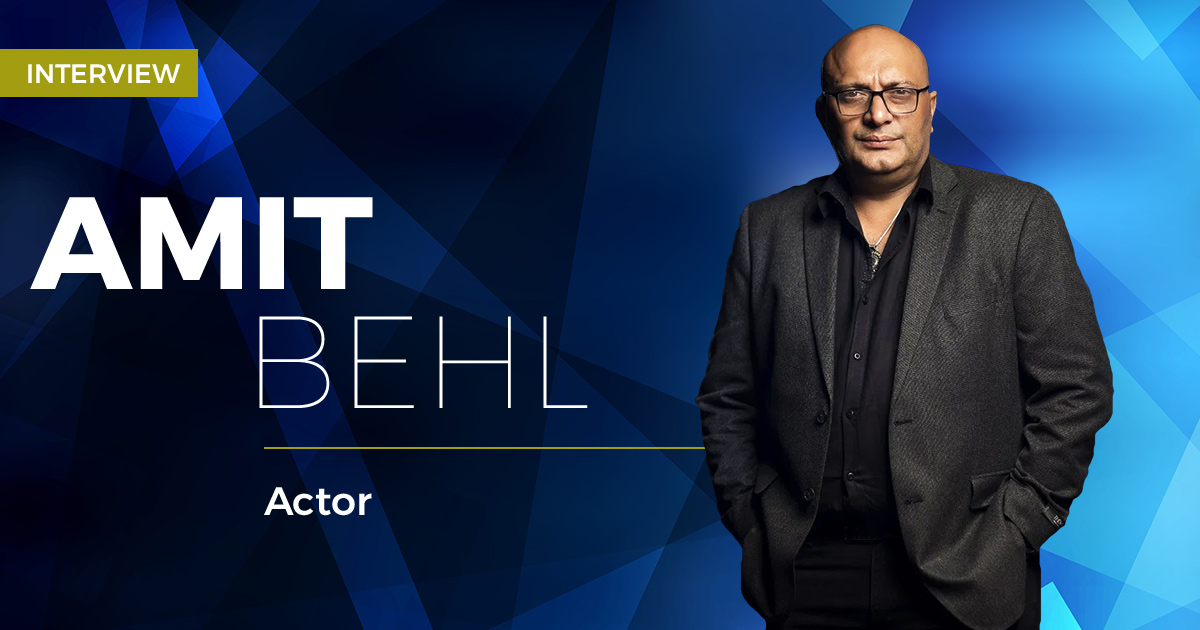 How has CINTAA been helping the artist community?
I was made the Joint Secretary of CINTAA in 2015 and since 2017, I have been serving as the Senior Joint Secretary. CINTAA is the organization that looks after the welfare of its members in the acting community. It's a trade union that maintains a continuous dialogue with the producers and broadcasters to uplift the basic working conditions in the entertainment industry. We have MoUs with several organisations and we work as a conduit between the artist community and industry stakeholders. We work towards sensitising the employers on health issues, insurance, fire safety, and we also mediate to regulate payments and to resolve disputes. CINTAA has been at the forefront of addressing the #MeToo cases and has actively extended all possible help to its members. CINTAA is the only organisation in India that is affiliated with FIA (International Federation of Actors). Our Connect and Care: Outreach Program connects every member to at least ten fellow actors in their geographic neighbourhood. These circles of care help the artists better deal with personal and professional issues.
Whenever there is a talk of any kind of trade union, there are chances of resistance from the industry employers. Has CINTAA faced any such resistance?
Around 80% of the producers and broadcasters have embraced and welcomed CINTAA. We understand that without producers the ecosystem is never complete. Also, at CINTAA, we all are working actors and take a neutral approach to dealing with cases and strive to create a win-win situation. There are bad eggs in every sphere of life so in many cases CINTAA and producers have together reprimanded the troublemakers, which is a great change.
How serious is the #MeToo situation in the media and entertainment industry?
It is as serious as in any other industry but the people in the showbiz come under scanner more frequently. We are at the scrutiny of media all the time and the cases concerning prominent actors, producers and celebrities can be easily blown out of proportion. No one is interested to know about a case in the banking and IT sector or a case related to an inconspicuous businessman but a case like Tarun Tejpal's gets immediate media attention.
How has been your experience of being part of one of India's most successful and long-running shows Shanti?
It was the time when I was just out of theatre and came back from Delhi to Mumbai. Anurag Kashyap told me about the show, I called the casting agent, auditioned and got the part. It was a four-episode part which grew in such a way that I ended up doing 780 episodes with them. We are now celebrating 25 years of Shanti. The showrunners including Adi Pocha, Partho Mitra and Ronnie Screwvala never imagined that an afternoon show on DD would become such a big hit. It was an instant success for me and I am still recognized by my first show. It was a story of that time which is still valid today. Before Shanti, that kind of technical finesse was only seen in shows like The Bold & Beautiful and Santa Barbara. Later it was broadcasted in 43 countries and was picked by Star for its incredible repeat value. Just after two episodes, it became impossible for me to roam around in the city without being recognised. DD had a sizeable audience and we were giving the private channels a run for their money.
Tell us about some of your most memorable roles.
I really enjoyed working in Asha Parekh's Kora Kagaz on Star. Dharmakshetra on Netflix, Amatya Rakshas in Chakravartin Ashoka Samrat, a small but pivotal role in Farhan Akhtar's Lakshya and a role in Bheja Fry 2 have been some of my most memorable roles. Today, after 40 feature films and over 100 serials, I am still hungry. When people remember the characters you played a decade ago, you know you must have done something right.
Are you happy with the quality that is coming out?
Honestly speaking, the year 2000-2009 was a disaster in terms of content. In 2009, when Colors came up with series like Balika Vadhu, they tried to bring about a change in content. With digital, TVF did a good job in the beginning. After the arrival of global platforms like Netflix and Amazon, we are at a point where all the creators need to be very clear about their content and their target audience. Actors, writers and directors cannot take any medium for granted now. Movies with big stars and weak content have bombed, digital content with big stars and lots of sex has bombed, so there is increasing focus on content. Initially, when Vivek Behl, Tarun Katiyal, Shailja Kejriwal and Sameer Nair came to Star, they started an era that was unheard of. It's very important who is commissioning the content nowadays. I have seen crazy upheavals – Sometimes the roles that were narrated to me didn't shape out the way I imagined, on the other hand, some roles just did wonders for me. I won Zee Rishtey Award for the best negative role. The biggest win for an actor is when you do full justice to even a badly written content.
What are you currently working on?
Zee Marathi's Swarajyarakshak Sambhaji where I played Aurangzeb is currently the number two show on the channel. I am waiting for the release of Inside Edge 2, movie Sehar and there is another Marathi film. I teach in some management institutes that have media and entertainment courses. I am a visiting faculty with Welingkar Institute of Management for the last 10 years and I am also mentoring a film and media academy in Delhi.
What's your vision behind partnering with talent-hiring platform Talentrack?
Talentrack is a genuine talent aggregator that provides the artists direct access to jobs and eliminates the middlemen. The relationship has just started and the basic ideas is to help each other grow. The world is getting smaller and it would be great if the artists in India can easily connect with international creators and broadcasters. That will be a true expansion of the playing field.