Amol Parashar: TVF Tripling was a complete blast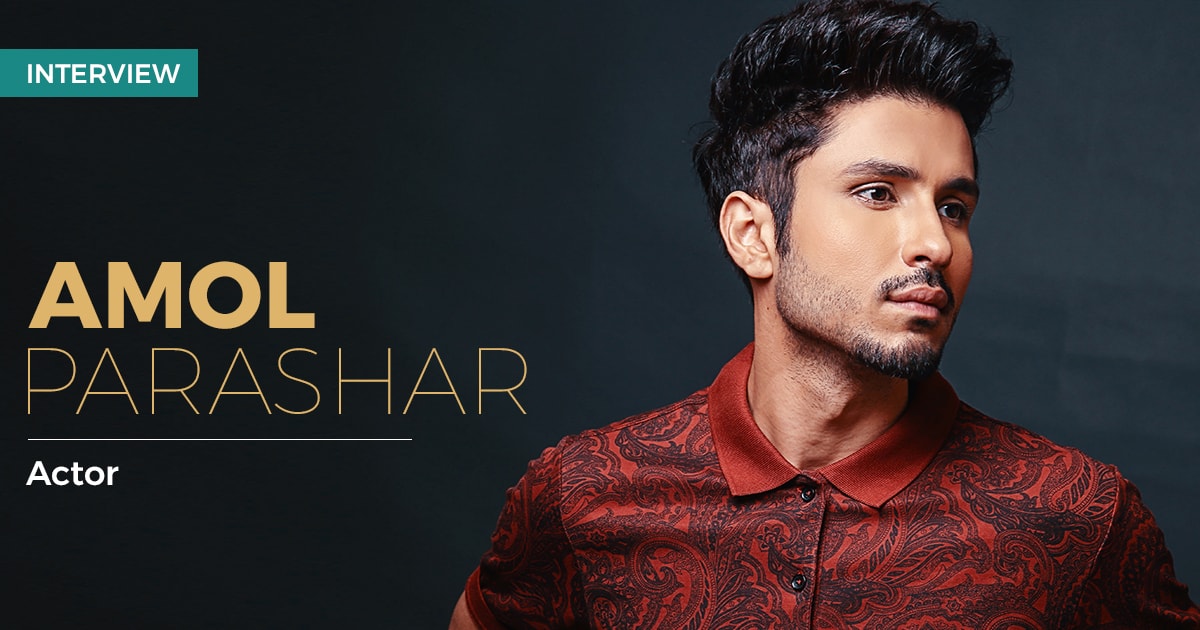 What impact your educational background has had on your acting career? Did it ever become a disadvantage?
I believe education has a very important role to play in the mental and emotional development of a person and all your learning helps you become a better actor. I was part of the dramatic society in IIT and that's where I started acting. In an industry where formal education is not considered important for a career in acting, I felt like an outsider initially when I came to Mumbai. Later, I met more IITian actors such as Jeetu and Biswapati and I knew I was not the only one of my kind around. We became good friends and worked together too. The only disadvantage I can think of was during the initial phase when I was meeting the producers. Sometimes my educational background would become the center of discussion whenever it came up.
How was your experience of TVF Tripling? Tell us about your off-screen chemistry with your co-stars Maanvi Gagroo and Sumeet Vyas.
The three of us have been friends even before we came together for TVF Tripling. We have done plays together and have seen each others' journeys as actors. Sumeet has directed me and Maanvi in a play also, so it was like working with friends and we had a blast. TVF has a great work environment and they are committed to doing justice with everything they do. As actors, we don't have to worry much as we know that the creative team is going to make sure that everything comes out as planned.
Talking about your travel show An Indian Abroad, could you share some of your most shocking and most pleasant experiences?
When I go over these trips which are for 5-6 days, I come back with doing probably 50 new things which I never did in my life before. It is an overwhelming experience and you try to absorb as much as you can. I get to do some crazy experiments with food, like this one time in China, I had a live shrimp and put that video on Instagram. I got some crazy reactions but it doesn't feel odd in that part of the world. Snorkeling in Thailand was a lot of fun because I don't even know how to swim and suddenly I was there in the middle of the ocean. These are some of the experiences you cannot record, they are just like flashes in my head. Dubai was fascinating in terms of how it's almost completely man-made, Thailand was all about underwater adventures and China was fun for all unfamiliar food. I loved the countryside Thailand most during my visit to a national sanctuary. Most of the big cities in the world have started looking the same but it's only when you explore a country beyond its cities you get an unfiltered, unpackaged experience of the culture and people of a country.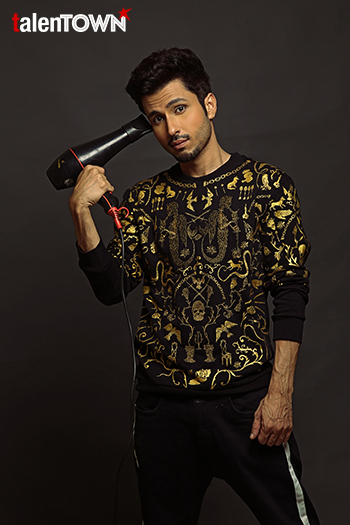 Tell us about your upcoming projects.
I have just finished Balaji's film Dolly Kitty Aur Woh Chamakte Sitare which is directed by Alankrita Shrivastava. Her last release was Lipstick Under My Burkha. It was exciting to work with a completely new cast as I feel it's easy to start falling into a pattern when you work with the same set of people. My co-stars in the movie are Konkona Sen Sharma, Bhumi Pednekar, Kubbra Sait and Vikrant Massey. Most of my interactions were with Konkona and Alankrita and both of them are very experienced professionals. I felt lost in a couple of scenes but they caught onto that vibe and guided me. There are 4 more shows for An Indian Abroad and I am looking forward to shooting in Egypt next.
What kind of preparation you do before starting a new project and what kind of work you aspire to do in the future?
I come from a theatre background and it's a medium that gives you a lot of time to prepare, sometimes you are rehearsing for months altogether, but the same is not possible in films and TV shows. In filmmaking, a very important aspect is the director's vision. It's only when you get into the director's vision, you can do something different. Otherwise, you carry on repeating yourself. So, the actor-director relationship is very important to me and I always trust my director's instinct.
I just wish not to get stuck with one kind of work. Thankfully, I am being approached by young writers and directors who don't necessarily come to me with a baggage of Tripling. If I physically fit into a character, I would like the people to believe that I can play the part. The scripts that I am reading nowadays are all very different from what I have done earlier and it gives me the confidence that people believe in my abilities as an actor.
What are your passions other than acting?
I am looking for a new hobby, actually. Please suggest! Acting was my hobby and passion and it's a privilege to do something you love and also make a living out of it. That's sort of an ideal setup. There are several things I might pick up next – learning a musical instrument or learn to swim. I read a lot of psychology, fiction & non-fiction and keep getting book recommendations from my friends.