Anupama Chopra: I connect with cinema at a very emotional level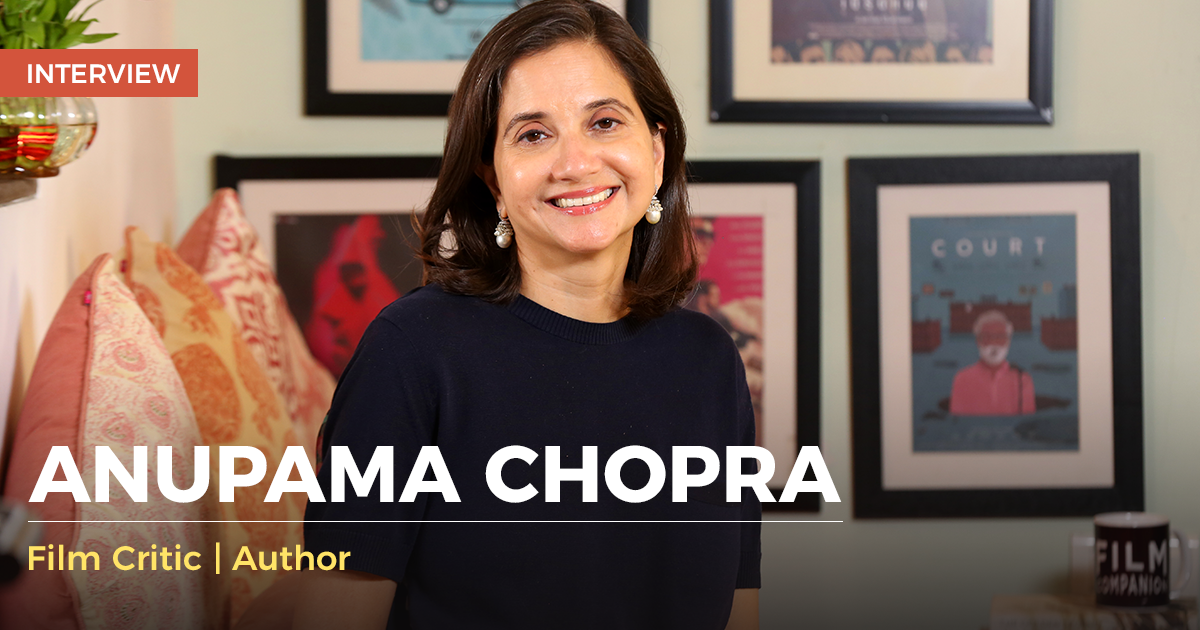 In a country obsessed with cinema, there are only a few who have not only absorbed Bollywood to the hilt but have made it their passion to narrate its untold stories. The stories as fascinating as the Indian cinema itself. The winner of National Film Award for Best Book on Cinema for her first book Sholay: The Making of a Classic, Anupama Chopra has redefined film journalism by her compelling writings about the seductive world of Indian cinema.
"When I started out, some 25 years ago, mainstream Hindi cinema was looked down upon. Only the art-house or independent cinema commanded some respect. Newspapers and magazines barely covered cinema. Today, cinema is an important part of any journalistic platform serious to get eyeballs. There has been a sea change," reflected Anupama on the state of film journalism in the mainstream media. Anupama also serves as the Festival Director of the prestigious Mumbai Film Festival organised by Mumbai Academy of Moving Image popularly known as MAMI. Currently, she and her team are gearing up for the 2019 edition of the Festival. "Every year we take new initiatives, we tweak it a little, we change it around and we'll do the same this year as well," said Anupama emphasising on the culture of innovation in the festival team.
– A Special Message from Anupama Chopra from Cannes 2019
Film Companion is the digital platform founded by Anupama which is known for its quality journalism and content including reviews, interviews and film festival news. Film Companion has maintained a clear distinction between journalism and business. Speaking about the business model, Anupama said, "We do branded content too. We are collaborating with the brands and we are getting paid for it but all of it is identified as branded content. There are so many platforms where it's hard to tell what is an advertorial and what is an editorial, and that's problematic."
"What we are doing is hugely rewarding but it's a constant challenge. Every day you are hustling to find another revenue stream, every day you are wondering if you would make it this month or you won't," Anupama explained the challenges to monetise a digital platform.
Anupama is arguably one of the most respected film critics in India and a keen reader of the art of filmmaking. So, what impresses her most about a movie? "It's always the story and the characters, and then the technique of storytelling. Always for me, it's the story over the form. I connect with cinema at a very emotional level, so the story must be able to move me," said Anupama.
When asked to identify a positive and a negative trend in Bollywood at present, she said, "Just the sheer variety is the most positive thing. With movies like Stree, Andhadhun and Badhaai Ho, filmmakers are picking up a variety of subjects and not sticking to a formula. Also, the audience now is more receptive. I won't call it a negative trend but there is something that bothers me.  When you have a film like Avengers: Endgame coming to India and making the kind of money it has, you have to wonder how the Indian cinema would compete. My whole life has been about movies and specifically Hindi movies. I would hate to see the local market taken over by non-local content. Hindi cinema needs to pull it together and I think that will be made possible only by better and more sophisticated scriptwriting."