Ashwin Suresh: We compete for audience's attention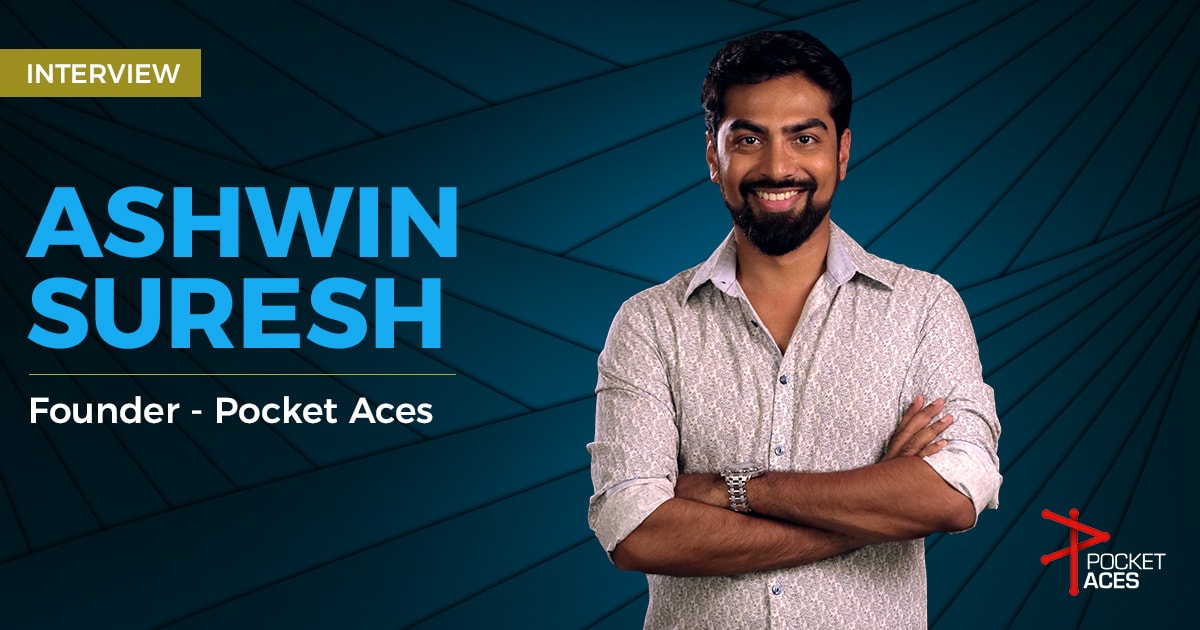 What was the motivation behind starting your own venture?
Good question. Before Pocket Aces, I was in the film business. I worked with Reliance Entertainment and later I was one of the first two members at Junglee Pictures. I soon realized that the large companies move very slowly and the decision making process often takes a lot of time. I felt that somebody at my age and at my energy level need to move faster and achieve more in less time. I should match the pace of the consumer. So, my real motivation was to have control over my decisions and over the processes.
Pocket Aces have four different divisions – Gobble, Dice Media, FilterCopy and Loco. What was the need to have separate divisions and what do you try to achieve with these different channels?
In today's digital ecosystem, different sets of audiences like different content and it won't be wise to try to take a one-size-fits-all approach. We cannot serve short-format content, food content, gaming content, sports, fitness and fashion on a single channel. There should be distinct voices. Now if a food brand approaches us for advertisement and wants to target the audience interested in food content, it makes it easier for us to create a more effective advertising solution for them as we have specialised channels. So, we realised that we should segment our audience by communities and not by gender or genres. It is far better to have different brands that cater to different kinds of audiences than having one vast channel with a mixed bag of content.
Could you tell us about some of the major collaborations you have done for branded content and what has been the nature of these collaborations?
We have worked with 150+ brands including very large global brands such as PepsiCo and Amazon to early startups such as Epigamia Yogurt and Furlenco. So, we have worked across the spectrum and at budgets varying from small to large. Brands come to us because they feel that our storytelling engages the audience. When the audience is engaged, they are more receptive and you can convey your brand messaging easily. It's a difficult and subtle skill that we have developed over time.
Tell us about the challenges and opportunities you see in this space?
Today anyone can become a content creator. You just need a smartphone and internet access. That's the biggest opportunity. It has really democratised content creation where you don't have to be auditioned by a casting agent or a producer to get a chance to create. You can start creating with your phone and can become popular instantly. It's amazing as finally the audience gets to choose who's is a good creator and what's a good content. The biggest challenge is the fact that there is so much noise as there is so much content being created. So, how you deliver your content to your audience and how to ensure the reach is high? When you open Facebook on your phone, there are so many things crowding your timeline already, how do I ensure that you see a FilterCopy or a Gobble video or how you choose to play Loco when it's time to play over any other game?
What is Pocket Aces' strategy to stay ahead of the competition? What factors do you keep in mind to ensure that your content creates buzz?
We compete for audience's attention and our mission is to kill boredom. So, if someone is sleeping, that's a competition for us, if someone is playing Badminton, that's a competition for us because these are all the times when they could be watching our content, so we see the competition that way. We learnt this early on that if we listen to our audience, monitor their reactions on our videos, analyze their attention data and study their comments, we get a good sense of what they want to see. Accordingly, we start creating more of what they like and less of what they don't. We have developed a unique ability to test our content in short form and migrate them later to more premium content. We don't decide what is a good content and what's not. We just put the content up there and let the audience play with it. The trick has always worked as we are always adapting to their changing taste. If the audience's taste changes suddenly, it shows in our research, it reflects in our data and it shows in our insights, and the creators can adapt accordingly.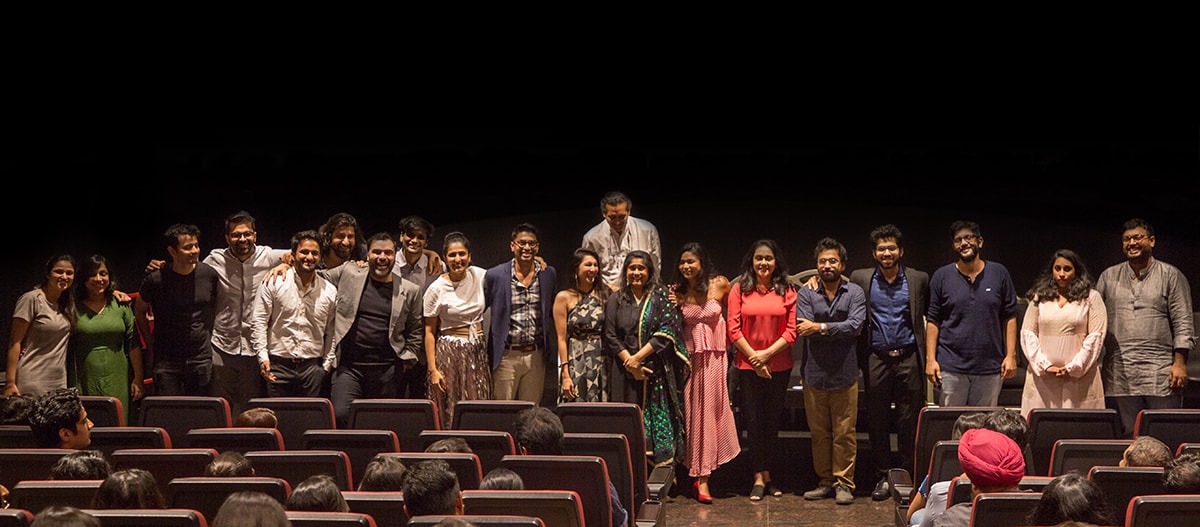 How is your work culture and what kind of environment you create to bring out the best in your team?
I believe that culture is the cornerstone of building a team. We like people who are sensible original thinkers, who have high integrity and who believe in giving and receiving feedback. As an organization, we try to do things that result in high team satisfaction. We give them the opportunities to create quickly as we don't have any long processes. There are the creators who are fresh graduates and their videos have got millions of views. So, the ability to put your work out there is something creators really appreciate. The other thing is our relaxed work environment and people love spending time here. There is a camaraderie and there is accessibility as we sit in open plans and there are no hierarchies as such.
Can you elaborate on your revenue model?
We have three primary streams of revenue: The biggest one for us is the branded content where the advertisers pay us. The second one is the revenue we get from the OTT platforms. We have already worked with Netflix and soon will be working with some of the biggest players, it's a big revenue line for us. The third revenue stream is our library where we get revenue from Facebook and YouTube. Also, we put this content on in-cab entertainment in Ola Cabs and the licensing revenue is a pretty big piece for us.
What are your expansion plans?
We are looking to identify more communities and create content for them just like we did for the food lovers with Gobble. We are doing more seasons of the show we did with Netflix and are doing shows with Amazon, Sony and MX. We are also investing more resources into Loco, which is a gaming app, to create better user experience and to expand the platform.