Bhuvan Bam: More Bam for the Buck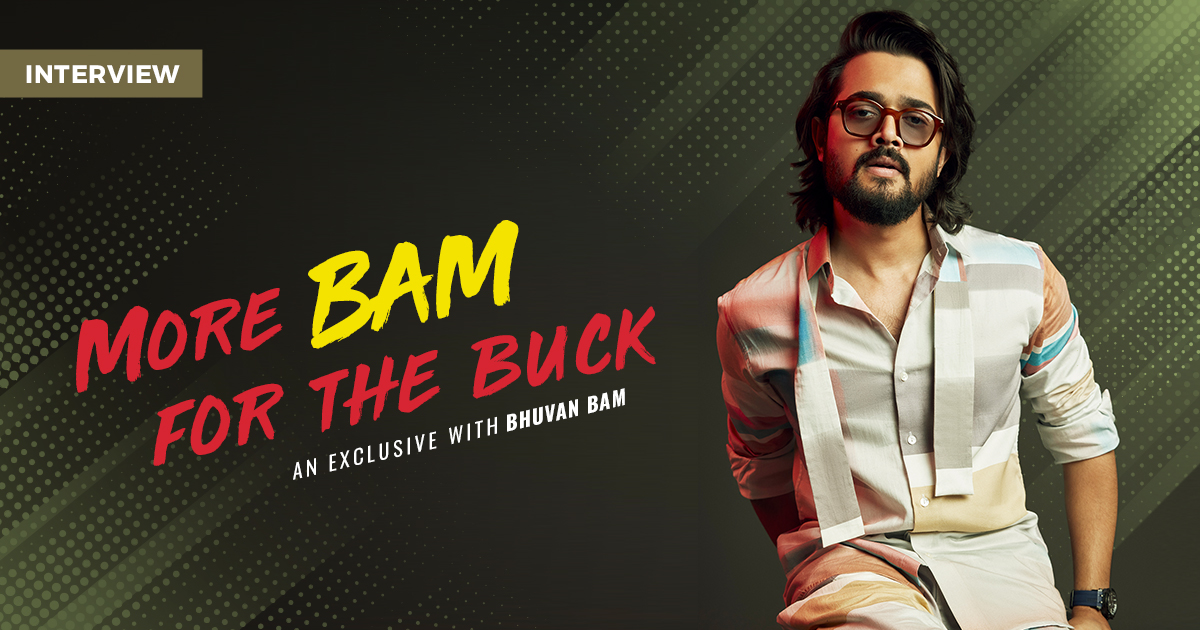 From humble restaurant gigs to winning the prestigious Filmfare Award, this Delhi boy's voyage to the screen has set an inspiration for many. Let's sneak peek into BB's universe in Talentown's exclusive chat session with the Indian actor, comedian, writer, songwriter, and the most loved internet sensation, Bhuvan Bam.
How glorious or harsh was the journey from Malviya Nagar to Mumbai?
The journey wasn't at all harsh. My parents always provided me with everything. I never had a fixed pocket money, so my needs were limited. Growing up in Delhi always kept me rooted. That's why I still have a house here and not in Mumbai.
How did the thought of making vines or funny videos on YouTube strike your mind? Since you were engaged in music.
Watching tragic news on TV getting covered weirdly made me create a satirical video on social media. People slowly started getting connected to my content pieces.
We've noticed that you haven't been very active on your YouTube channel nowadays. Shall we see it as a drift towards main-screen content?
Nope. YouTube is home to me. My OTT debut, Taaza Khabar, required all my time and attention, so I took this massive risk of staying away from my channel. Though, I have plenty of ideas for my YT followers, which will be out soon.
Has it helped to be one of the early starters on YouTube??
It helped me, indeed! The platform was new, and it was an unconventional career option. I enjoyed making content and slowly realized this could be a potential profession.
How easy or difficult do you feel it is to gain popularity on YouTube if someone's starting today?
It is comparatively tougher. Maybe a video or two might get the viewer's attention, but after that consistency and uniqueness count.
Do you feel the appetite of the Indian audience is slowly developing towards grasping more realistic content than mainstream commercial content?
Our country is a land of content. Though people are shifting towards realistic content, a large portion still prefers mainstream. The audiences will always be divided, and that's the beauty of diversity!
We've seen a lot of variation in characters in both of your content pieces, Plus Minus and Dhindhora. What's the Taaza Khabar from your character in the upcoming Hotstar Special?
Taaza Khabar is completely different from what I've done in the past. There won't be the characters you see from my universe, but an all-new avatar of mine. A lot of serious drama has gone into building my character 'Vasya'.
With a personality synonymous with a hardcore sport of fun, how can we miss a dope round of Rapid Fire with Bhuvan?
If you had to choose one, whom would you want Titu Mama to feature on Titu Talks? Deepika Padukone or Dani Danniels?
I'm anyway looking for more content for my channel so I'll choose both!
Who's your favourite character from your vines?
Titu Mama. He's straightforward, honest and funny.
Delhi food or Bombay food?
Delhi
An actor or a creator? What suits you better?
A creator who can act.
While wrapping the conversation, the Indian comedian, actor, writer, and songwriter shares a piece of advice for all budding creators, quoting, "An expensive gear might get you HD output, but only a decent idea will get you quality."