Breakfast with Gaurav Kapur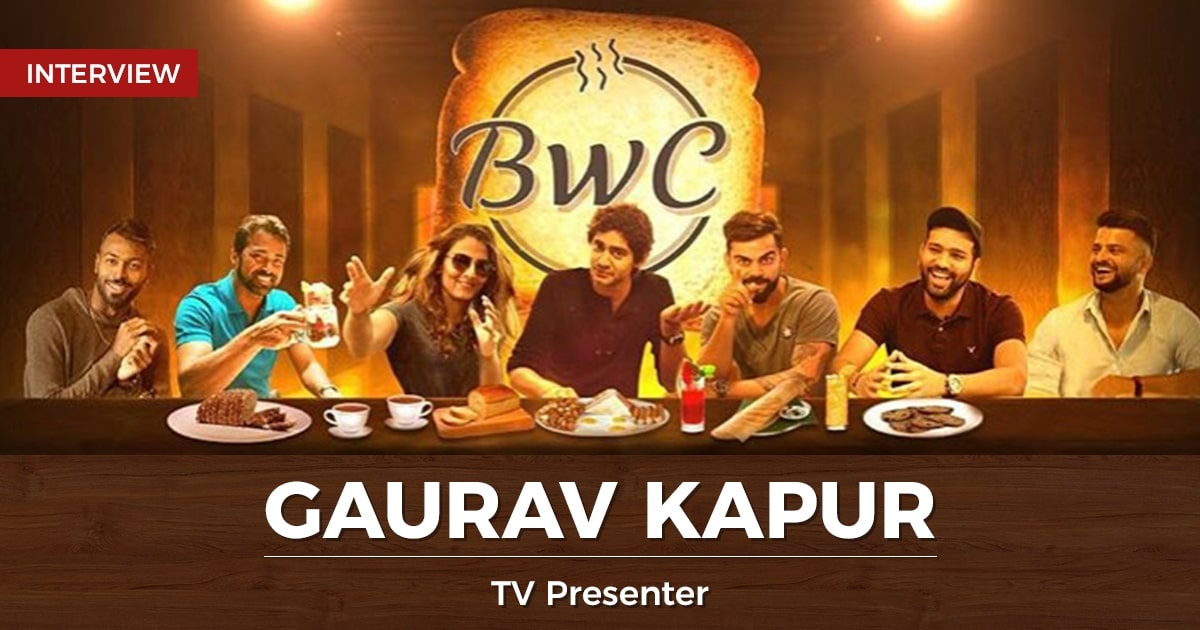 "India and England, both are well-balanced teams, have a mix of young as well as experienced players, and according to me are the strongest contenders." Gaurav Kapur picks his favourites for the 2019 Cricket World Cup as we start a chat with one of the most popular faces of cricket broadcasting in India.
He is always at the centre of the action when it comes to cricket in India, and with IPL and World Cup taking place back to back, the current season is keeping Gaurav very busy. He is doing live shows from the studio for Cricbuzz and also interviewing the cricketers for his own talk show – Breakfast with Champions. "Most of the ideas come from personal pain points. As a broadcaster, I have been very lucky to spend a lot of time with these champion cricketers. I experienced that all of them have an amazing perspective on life beyond cricket. I thought why shouldn't I create a show that puts them in a comfortable surroundings, wearing comfortable clothes, completely chilled out and we talk about anything and everything. We never have a script going into the show. I wanted each guest on the show to be completely comfortable with expressing who they really are. Some are funny, some are emotional, some are serious and some like to get nostalgic; so we try to bring out the entire spectrum of emotions. The fans wanted to know about the human beings behind these sporting champions." Gaurav Kapur explained the origin and format of his show that became a YouTube Originals from India, only the second after AR Rahman's ARRived.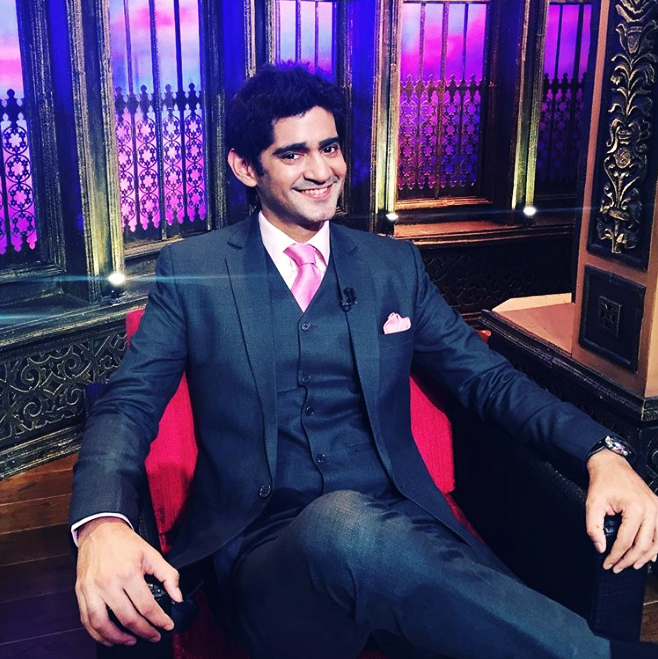 Gaurav's guests on the show have been the stars from a variety of sports and he has plans to further diversify. "India is basically a two-sport nation. One is of course cricket, and the second one is all-other-sports. Individual sports persons are not getting as much support as they should from the system or fans. People in the media are also to be blamed for not giving as much screen time or column space to individual sports. We at Oaktree Sports feel that their stories need to be told. When you hear a story, you have a context and only then you become a fan. After Breakfast with Champions this year, we have another show lined up with only non-cricket sports people. We haven't announced it yet, in fact, you are the first person I am talking to about it. I feel that once people get to know about their struggles, stories, achievements, and get to learn a little bit about the sport as well in a fun way, it will help this wave of increasing fandom of non-cricket sports in India." Gaurav briefed us about his concerns and his plan to address them.
When asked about the impact of IPL on the players and the business of sports in India, Gaurav said, "IPL has been a revolution for players as well as for the business of cricket broadcasting. It was a game that brought the families together every day to watch an Indian team with their favourite Indian players. They supported their national heroes as well as local stars who played for their cities. Audience found somebody to support in every game. It was quick cricket, the format was easier to understand compared to Tests or ODIs, and the entire presentation was a lot more entertaining. But, the other impact that I like to talk about more is the social impact. When you hear about the story of a Nathu Singh who was picked up by Delhi and whose father is a factory worker or a Mohmd. Siraj from RCB whose father drives an auto-rickshaw in Hyderabad, you realize how the lives of individuals and their families have changed because of IPL. Cricket has become a viable profession and an approachable dream. These are inspiring success stories and their message is powerful – You don't have to be from Delhi or Mumbai to be a professional cricketer. You can come from a small city, town or even village, and can play at an international stage as the whole world is watching IPL."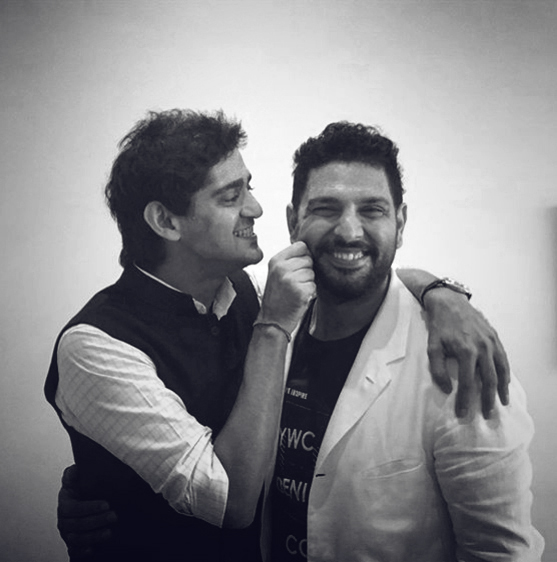 This month, the star and Player of the Tournament of the World Cup 2011, Yuvraj Singh, decided to hang up his boots drawing curtains to a glorious international career. We asked Yuvraj's friend Gaurav for a reaction. "Yuvi and I go back 20 years, we've been friends since we were teenagers. It was no doubt a very emotional moment for him to bid adieu to a game that has been his life for more than 25 years. He has been contemplating retirement from last few months. Finally, the doubt was gone and he decided to walk away. The day he announced, I was with him pretty much the whole day, he was happy and relieved. He has got a lot of gratitude for the love and adulation that has come in," said Gaurav with a sense of satisfaction.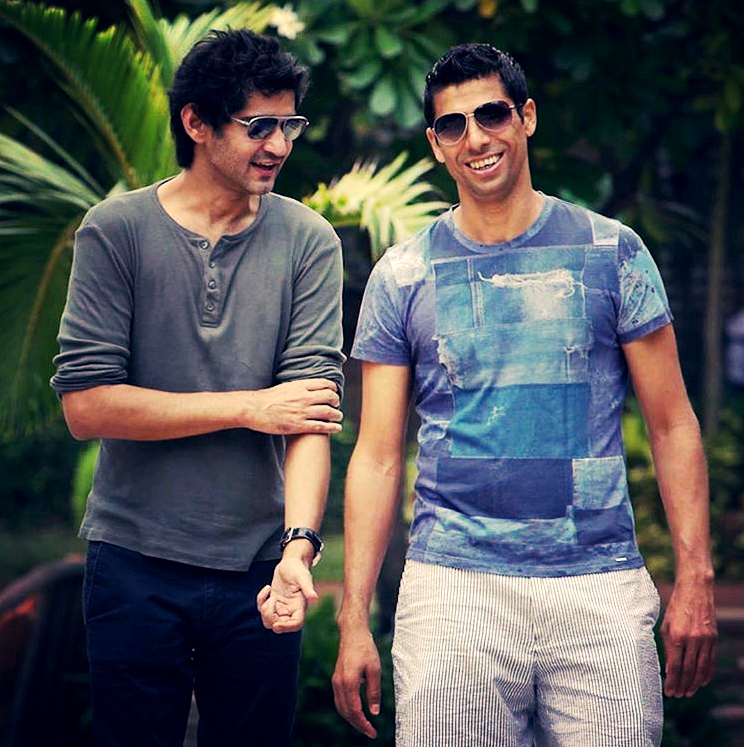 So how this young cheerful VJ from Channel V got into sports? "After Channel V, I did a couple of films but soon realized that I am more of a live performer than an actor because of my background in stage, radio and live media. I had a difficult time memorising lines. I have been watching cricket since I was five years old. So when I got a chance to do something in sports, that too live, I jumped on the idea. I like to tell stories, I like to have fun but I will never be disrespectful to the sport. So, I try to have light conversations, get some unique perspectives to the audience and make them smile a little. The last eleven/twelve years have been absolutely fabulous and I enjoyed every minute of it." Gaurav elaborated on his journey from entertainment to sports.
Photo credit: Instagram