Daru Badnaam duo dig deeper into musical roots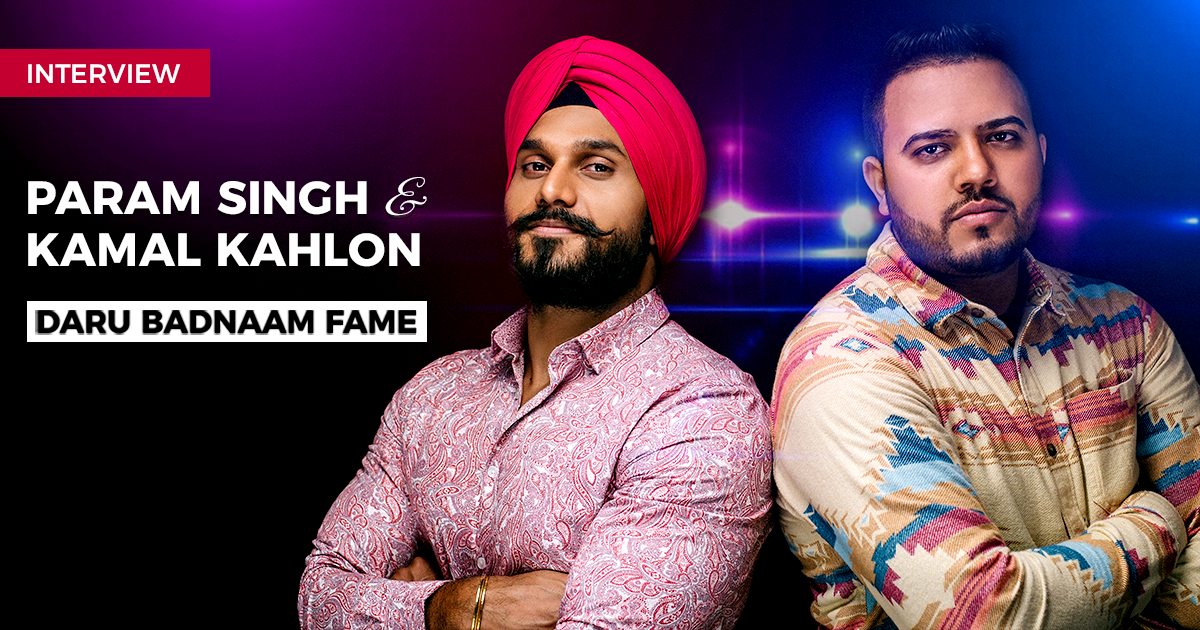 New York-based singers Param Singh and Kamal Kahlon shot to stardom with their smash hit Daru Badnaam that became an international sensation overnight. The song gained over 450 million views on YouTube and their second single Jhanjar too is already past 16 million. Currently visiting India, they have been touring around and taking audiences by storm wherever they perform. Talentown caught up with Param & Kamal for a quick chat. Here are the excerpts:
Tell us about your roots and your India connection.
Param: I was born in a village called Tanda Aurangabad near Haridwar in Uttarakhand. My family moved to the US when I was about 9 years old.
Kamal: I was born in Nurmahal, Punjab and moved to the US in 2002.
How did you two meet & what's the story behind 'Daru Badnaam'?
We both met at a show back in 2015 where we were asked to perform. We became good friends very quickly because we shared the love for music, and at that time we both were trying to explore a unique sound.
Was music something that you always wanted to take up as your career?
Param: Kamal always had a love for music and wanted to pursue music as a career, however, he still did day jobs to take care of bills and studio costs. I had a passion for music but never thought that music would become such a great part of my life. I'm a contractor in New York and I run a construction company along with my father. When I met Kamal, my passion grew into a great deal of love towards music and Kamal helped me recognise that music was always a big part of me. Much bigger than I thought.
Both of your songs, 'Daru Badnaam' & 'Jhanjar' were shot outside India. What made you shoot your next song in India?
We shot Daru Badnaam and Jhanjar in New York. It was a matter of convenience. Since we live in New York, we thought it'd be easier to form a team in New York and shoot a video. We came to India to work on more music, and more importantly, thank the people in person for making Daru Badnaam such a hit.
Why did you choose Punjabi language for your songs? How did you manage to sing so flawlessly with a foreign accent?
We are pretty fluent in Punjabi and wanted to dig deeper into our roots and connect with our people here. We don't have a problem singing in Punjabi, Hindi, or English. When we were young, our parents made sure that we are fluent in these languages.
Has your sudden fame changed the way you take up new projects?
No, not really. Our taste of music is still the same and we are still as picky about taking up new projects as we were before our music became popular. We believe in quality over quantity, so our goal is to always create our best at any given time.
How many stage shows have you done during your India tour? How has been the experience?
We mostly focused in creating new content during our India tour, but we did about 8 shows. The experience has been wonderful. It's such a pleasure to be able to perform in front of a variety of crowds, ranging from 100 people to 5,000 people. Everything was a new experience for us. We learned a lot and hope to come back next season with a bigger bang and some new music.