Janice Sequeira: I am never satisfied with surface-level answers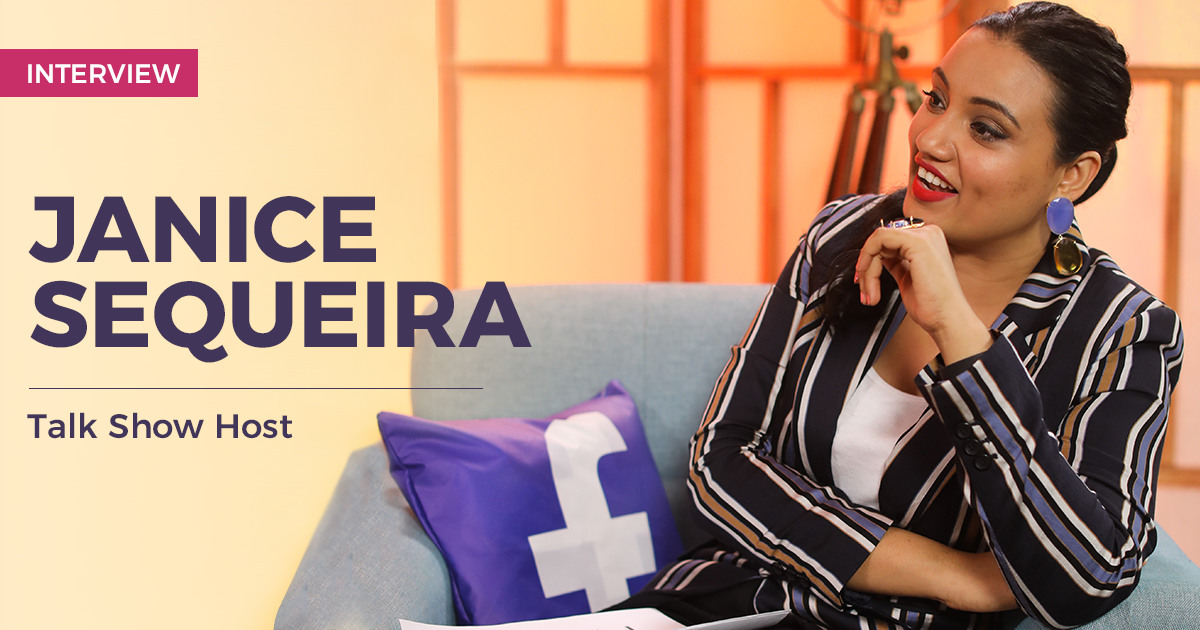 "After nine years in broadcast journalism, I decided to take a sabbatical and just reprogram my brain. That was the time when my own relationship with social media was changing. I discovered all these people who were creating a storm on the internet. I thought why doesn't someone sit with them and talk about their journey. That's how the seed of the show was sown." Janice Sequeira is the creator of 'Social Media Star with Janice', a talk show that gives you a glimpse into the lives of internet sensations. "Also, why shut out the mainstream celebrities who have aced the social media game. So, I decided to pair one internet star with a Bollywood celebrity in every episode," she explained the origin and format of the show.
Janice has interacted with a number of celebrities on her show including Bhuvan Bam, Mallika Dua, Karan Johar, Abhishek Bachchan, Shashi Tharoor, Sunny Leone, Tanmay Bhatt, Richa Chadda, Kunal Kamra, Vicky Kaushal, Kartik Aaryan, Rana Daggubati, Pooja Dhingra, etc. and she has observed some unique traits that set them apart. "This new class of celebrities that has created a huge fan following on social media, is hungry for success. They don't rest on their laurels and are always chasing the next big content idea," said Janice.
What makes something go viral? The digital stars try to break it down for you, but the truth is, nobody has cracked it yet. "No one knows what are the ingredients of viral content. Who thought an actor winking in the promo of her movie would gain millions of followers in a day. Top influencers such as Prajakta Koli, Bhuvan Bam or Kusha Kapila get an x number of views on every post. Relatability is an element that resonates with the audience instantly. Sara Ali Khan speaking about PCOD or fat-shaming finds a direct connect. For an audience in 13-18 age group, issues like exams, acne, mental health, drug abuse are most relatable," Janice summarizes the most common responses she gets.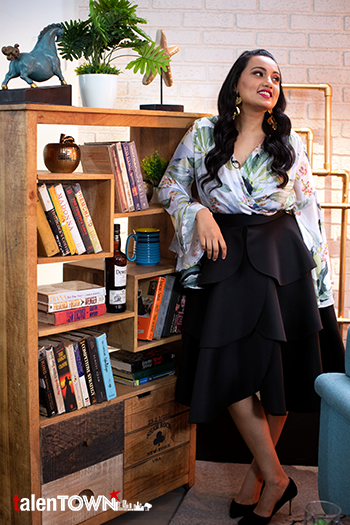 The job of a talk show host is to get the best out of their guests and create entertainment value for the viewers. "I study and do my research before interviewing a person, and when I ask a question, they know that I am not faffing around or looking for salacious gossip or controversy. I am never satisfied with surface-level answers. If I ask Sonam Kapoor what's it like for her husband to be married to someone hugely popular, and I get a formal answer, I know there is more than she is revealing, so I push to get a little more meat on it. The off-camera vibe is equally important. When I brief my guests, I tell them that I want to chill, the audience who will be watching wants to chill, so you should also just relax and chill," Janice explains how she goes about conducting her show.
"I have covered all kinds of stories from the ground, ranging from the time when Salman Khan and Sanjay Dutt were in prison to reporting from outside the hospitals when the industry lost some of its most bright stars." Janice became the Entertainment Editor of the Times Network at the age of twenty-six and had an eight-member team working under her. "I am really proud of the series, Star, which I produced and anchored for Times Now. The show was an inside view into the lives of the superstars, covered over a span of five days, following their entourage on the road. The show featured stars like Ranbir Kapoor, Sonakshi Sinha, Akshay Kumar, Ajay Devgn, etc. At its time, the show was a clutter-breaker and a major success," Janice reflected on her time as a broadcast journalist.
Talking about the most fun guest of them all, Janice said with excitement, "It was the time before Ranveer Singh was known as the colourful personality he is, and no doubt he was one of the most fun persons to be with. He would do all kinds of eccentric things and then balance it out with some equally fun things. For the entire duration of the show, he kept me on my toes."
After interviewing scores of celebrities and social-media stars, there are a few who are still on her wishlist. "First on my list would be Huda Kattan. She is a quintessential story of someone who started her career on the internet and built a successful business. Certainly, one of the Kardashian sisters; today, each of them commands between 80-140M followers each on Instagram. Shashi Tharoor would have made my list earlier but recently I managed to get him on the show. Anand Mahindra is the one I am trying to interview for some time now. Last but not least, Mithali Raj," Janice shared with anticipation.