Jubin Nautiyal: Music is the language of emotions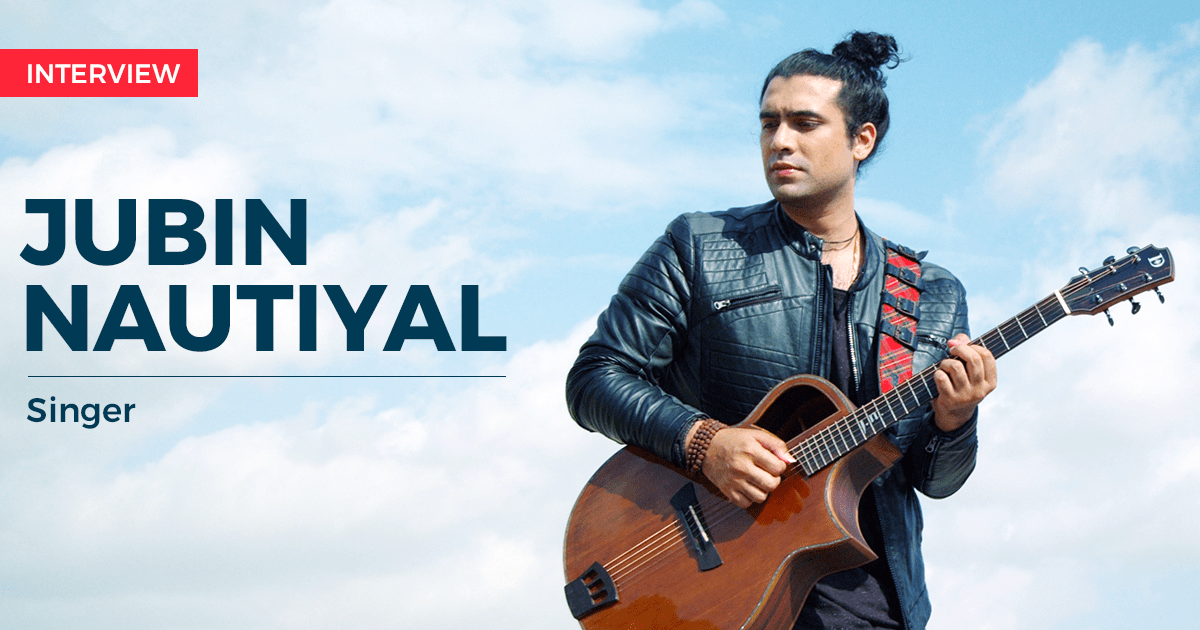 Winner of the 'Upcoming Male Vocalist of The Year' award at 2015 Mirchi Music Awards, Jubin Nautiyal, started his singing career at the age of eighteen and soon made a mark for himself in Bollywood. In a conversation with Talentown, Jubin opens up about his inspirations, dreams, art and the business of music. Here are the excerpts:
What music means to you?
Music means many things to me. Music is that getaway place where I can escape to any time of my day. Music is the language of emotions for me. Words and visuals alone are not enough to express all emotions. For instance, even in the greatest of movies I have watched, I cannot imagine watching them without any music in the background as I don't think the emotions will be conveyed correctly. So, music is God to me, it's the closest form of magic that a human can feel. Music is a celebration, a sadness, a sweet pain, and a happy tear.
Which song was your big break and how did you land the opportunity?
My very first song Meherbani from the film The Shaukeens was my big break. Singers usually climb their way up but I was lucky to get such a big opportunity at the very beginning of my career. One day, Arko Pravo Mukherjee, who has written and composed the song, called me for a recording. It was a quick recording, just twenty minutes, and that's what became a beautiful song. As the title suggests, the song is about love and kindness. I think God has been kind to me and this song was a message from Him. I feel a sense of gratitude for every song I have sung afterwards.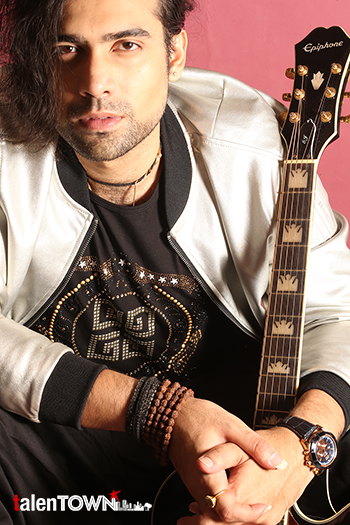 You have sung in multiple languages, how important is it for you to understand the lyrics completely?
I have sung in many languages including – Jaunsari, Garhwali, Kumaoni, Himachali, Tamil, Telugu, Marathi, Assamese, Hindi & English. When I was asked to sing in Bengali for the first time, I had no idea what I was to sing. I wrote down the Bengali pronunciations in English and also the meaning of each line and that's how I went about it. I was working with the pronunciations and phonetics I had mugged up, and I was thinking of the meaning of the line I was singing to deliver the right emotions with my voice. I realised that I was quite good at it. Singing a Bengali song gave me the motivation to try a Telugu song too. I was on stage recently singing a Telugu song Thelusa Thelusa, which became Gerua of south back last year, from Allu Arjun's film Sarrainodu. I was singing the song on request and I just remembered all the lyrics correctly as I had sung the song numerous times during recording. So, lyrics are very important to me, if I don't understand the lyrics, I just cannot sing the song.
How commercialisation has affected the music industry?
Commercialisation has affected the art of music in a big way. Artists have to understand that a launch is not the biggest battle won, they should work hard on developing their original voice. When I came to Mumbai, I was 18, and I was advised to give my voice three years for it to mature naturally. An unripe fruit tastes sour, similarly, many young artists today may get early opportunities but they lack originality and are often unprepared for a long and successful career. Commercialisation has certainly affected the longevity of an artist. Increased competition between artists is also a result of commercialisation. Arts & Music are not meant for competition. There is a famous quote – 'Competition is for horses, not for artists'. Artists are supposed to work and grow together. Now, YouTube sells music, and as a result, the length of songs has become shorter. I remember the time when a three-minute song would be considered a teaser of a song or a jingle. There used to be good five-minute songs with two verses and good music pieces, the attention span of listeners has been affected.
What one thing you would want to change about the industry?
If you talk about commercial music, it's like fashion. There will be a time of Punjabi music, then there will be a time of Remixes, then there will be a time of original melodies, then there will be a time of Sufi music. It's always moving in and out, and it's important that the industry keeps changing. One request I would like to make to the industry people – let the creative decisions be made by the artists and not the corporates. I think a lot of corporates have entered the industry because it's a big business, and have started to make creative decisions. This trend is harmful and restricts the creativity of artists.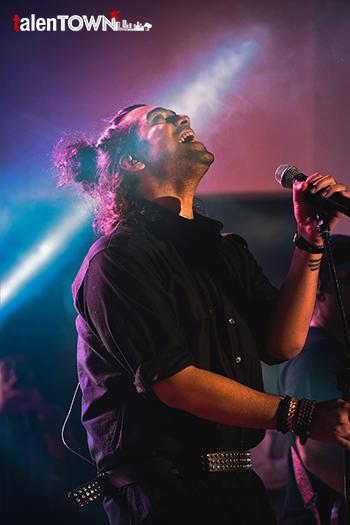 Who all have inspired you most and who have you enjoyed working with most?
I have several inspirations, the people who taught me and inspired me to become what I am today. My father and mother are my biggest inspirations. Professionally, my inspirations are – Mohd. Rafi, Kishore Kumar, Nusrat Fateh Ali Khan, Ghulam Ali, Mehdi Hasan, John Mayer, Rokia Traoré and Amy Winehouse. I think they all have been growing and evolving artists and that's how an artist is supposed to be.
An excellent independent song with average success or an average song in a major movie, what would you prefer?
Bollywood has massive reach, and when I started my career, it was my priority. One song led to another and there have been 4 years now. I have been very choosy, in case I feel it's an average song, I just don't go ahead with it. A half-hearted performance is not a performance at all. Independent music is something I always wanted to do so an excellent independent song with average success would always be better for me. When an artist pours his heart into a song, it becomes very special to him and it reflects in the quality.
How do you handle all the love on social media? Do you interact with your fans often?
I am still getting used to all the love I am receiving on social media and in my concerts. I interact with my fans regularly and take their feedback. Your fans are the best critics of your work and I am always hungry for criticism. This helps me grow as an artist, and I am thankful to my fans for writing to me and telling me what they feel about my music.