Mark Bennington: The Life of the 'Bollywood' Actor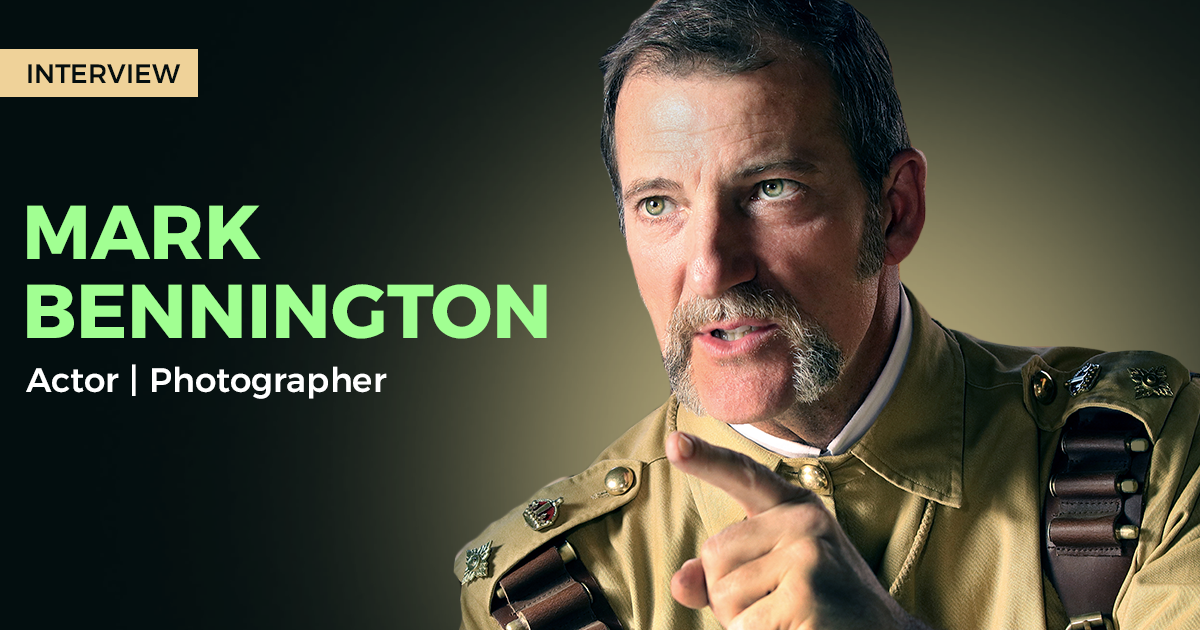 Mark Bennington is an actor and internationally known photographer who has been a part of several Hollywood and Bollywood productions. Talentown caught up with Mark for a chat. Here are the excerpts:
How did you start your career in Hollywood?
It started from the New York city where I went to Mike Nichols's New Actor Workshop in Manhattan. After completing my masters, I moved to Hollywood and worked on TV series such as Star Trek:Voyager, Titans and NYPD Blue. I was doing a lot of theatre simultaneously, and that's how it is in Hollywood, actors pay bills by doing TV. I still get residual cheques in my mailbox for the work I did 15 years ago. There is no such system in India though.
What made you look towards Bollywood for your next exploration?
I was an actor between 1993-2003 before I picked up the camera. I started making a living through photography almost overnight. I came to India in 2010 for a photography project. My casting director friend Shanoo Sharma one day requested me to come for an audition as she was looking to cast an English character. I was reluctant initially but ended up getting casted for the movie The Letters, a biographical drama based on the life of Mother Teresa. Later, my friend Dibakar Banerjee casted me for Detective Byomkesh Bakshy. After that I was back in the States, doing photography full time. I came back to India for the book launch in 2017. My friend Shruti was casting for Parmanu at that time, and she insisted me to take a role. Soon after that, I booked 3 more films, a couple of web series and a TV show;  about 11 projects in a span of 2 months. I thought to myself, if I could do so much work here, I can very well move to India. My wife was also keen to move back and complete her dissertation. So I moved to India and soon signed Kesari and the TV series Chandrashekhar.
So you can say that you were welcomed by Bollywood with open arms?
One hundred percent. I think that's true because I myself was one hundred percent genuine and all happened organically. Some of the people who come here are very opportunistic but I find that distasteful. When I came here in 2010, someone said to me that we have a saying here – if it works out, great, if not, better. I think that's the best way to let go.
You have been a part of the band 50 Cent Haircut. What was the roots rock scene like in LA that time?
It was huge actually, with a lot of Tom Petty, Elvis Costello kind of music. My buddy had a band called 50 Cent Haircut and they had been looking for a drummer. It was a hugely popular band in LA and soon I joined them full time. We were playing all over southern California including places like BB King's, and in a span of 5 years, we did over 400 shows. My influences at that time were majorly The Police and Led Zeppelin. Still, in LA, there must be at least 50-50 different bands playing on a given night.
What has been your inspiration behind photography?
Honestly, when I was young, I never thought that I would be doing anything other than being an actor. I went to acting school, started working as an actor and made money as an actor. In fact, I was more surprised than anyone when I picked up the camera and started doing photography. And not just doing it, I fell completely in love with photography and also started making a lot of money at it. The creative process lends itself to many passions, avenues and vocations. I think I enjoy aesthetically putting things together within limitations. I love interior designing and I am designing the office of my friend Guneet Monga. It's like Haiku, having to create something in 5-7-5 structure. I am currently writing a web series, a lead character for myself with a friend of mine who is a very talented and successful writer in Hollywood. It will be nothing like the Indian audience has seen since Tom Alter. I have also written a lot of poetry, and all this is part of this larger context of being creative.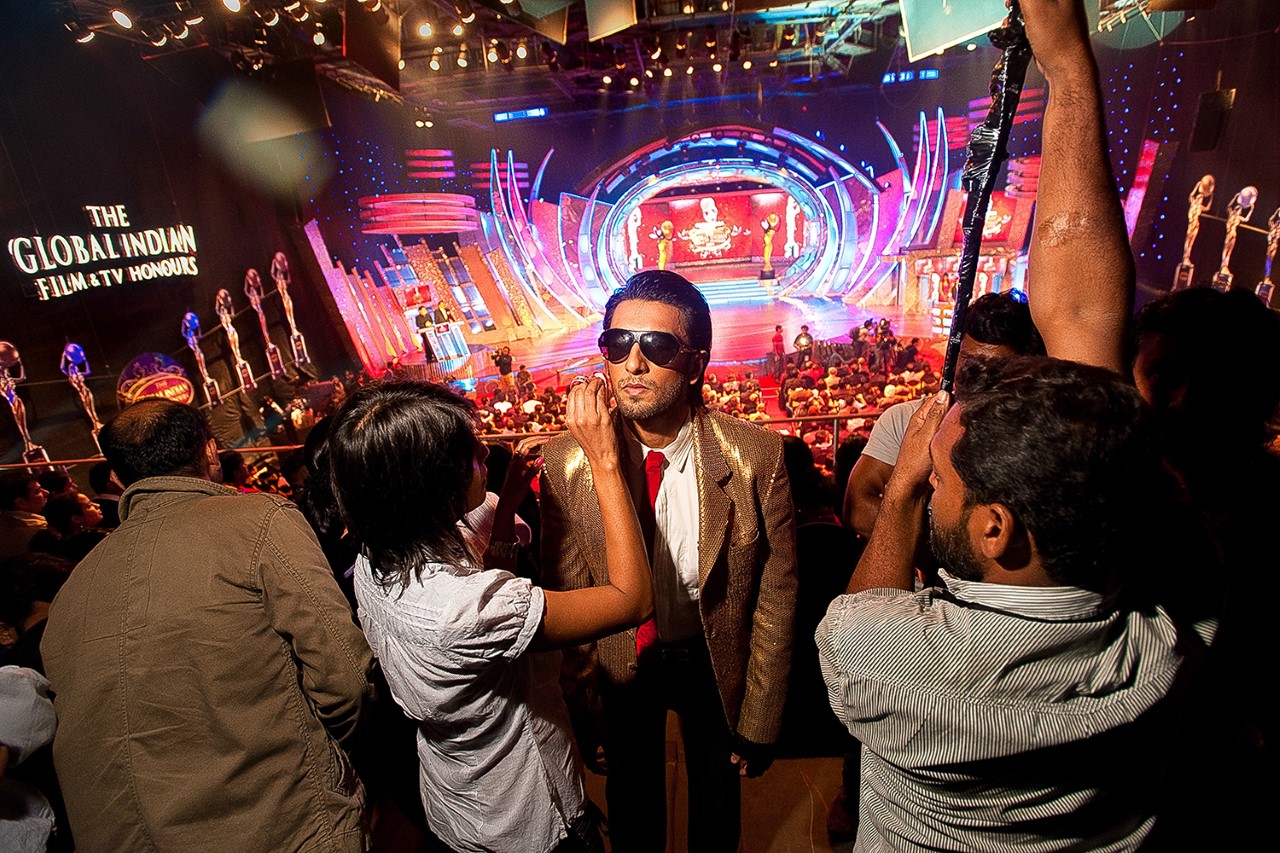 What was the inspiration behind the photography book Living the Dream: The Life of the 'Bollywood' Actor and the kind of research it took?
The seed was planted in my head by David Alan Harvey who is a Nat Geo photographer. He said to me that I should do a book on the acting community in LA. I started working on it but it was really hard to meet people there and also I was busy with my for-hire work. So I didn't make much progress. Then I thought maybe I should do a book on acting community in Mumbai. So the book was born of a very genuine curiosity about what's life like for actors in Bollywood. I talked to my friend Guneet and she said she could introduce me to some people. In 5 months, I met about 100 actors. As I didn't know much about Bollywood, I had to spend hours and hours on the Internet to research. I read books and watched 2 movies every day, so I really had to dive in. I think I was the best person to do that because I had access like an insider, I was spending 2-3 days with Salman Khan,  maybe 5 hours straight with Dev Anand; but at the same time, I was not coming in with any intimidation or perceived notion about these larger-than-life megastars.
What is the craziest thing about Hollywood? And the craziest thing about Bollywood?
The craziest thing about Bollywood is timing. Everything is last minute, especially TV. Sometime back I got a call for a lead in a TV show and I was told that the shoot starts the next day! Sometimes you get a midnight call for a 5 AM shoot, you show up at 5 AM and then don't shoot up until 2 PM, then you don't get a script until you are walking to the set. It is kind of absurd that by the time you learn the lines, you are finished shooting. TV is crazy but in a fun way.
The craziest thing about Hollywood is that there is almost nothing crazy about it. It is so straightforward you can set your watch to it. You get an agent, you audition for the roles, get a job and then shoot according to a time table – it's almost boring.
What are you working on currently?
I just finished the film called Commando 3 with Vidyut. Right now I am working on Bhangra paa le with Sunny Kaushal. The next one I have is Angrezi Medium with Irrfan Khan. Also I am working on a web series named Family Man with Manoj Bajpai where I have a recurring role. The series will premiere in June/July. Also, I am doing a B&W photography project MI Mumbai for Harper Collins.
Karan Johar has written the foreword for your book and he also mentioned about nepotism in his note. What are your thoughts on the issue?
Nepotism is not unusual. In Hollywood, it's about connections, maybe not about families, not like everyone's waiting for SRK's son to launch. I have met a lot of people in the industry and can say that some of them are really deserving, like Alia Bhatt is awesome, Ranbir Kapoor is amazing. Then there are so many newcomers who are doing great work. I don't think it's a problem, just an accepted way of life in Bollywood. It's actually easier for people to get an appointment with Shanoo Sharma in Mumbai. In Hollywood, it just can't happen. So, there are more opportunities and you will have a sustaining career if you are talented.
Photo: Mark Bennington