Nakuul Mehta: I was lucky to be a 90's kid, the time when TV told its best stories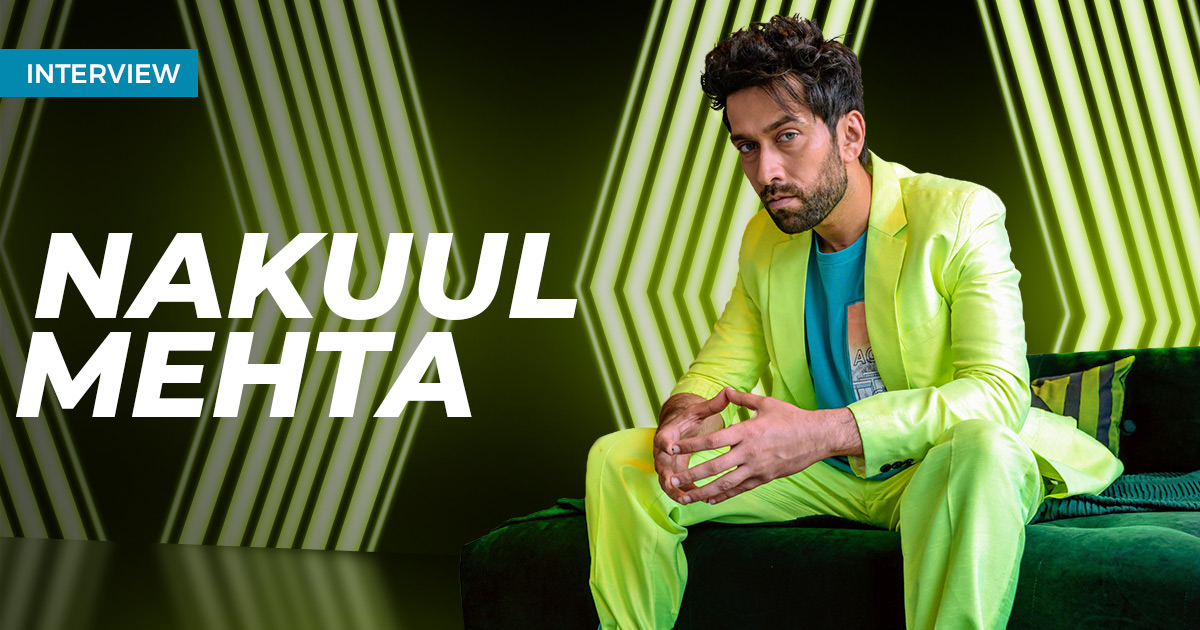 Nakuul Mehta made his television debut with Star Plus' Pyaar Ka Dard Hai Meetha Meetha Pyaara Pyaara and is best recognised as Shivaay Singh Oberoi of Ishqbaaz, a role for which he has won numerous awards. In an exclusive interview with Talentown, Nakuul Mehta talks about his incredible journey –
What kind of movies & TV content have you grown up watching? What inspired you most to become an actor?
I was lucky to be a 90's kid where we saw some ace television shows. I've grown up watching serials like Dekh Bhai Dekh & Shanti, and all the movies starring Aamir, Salman, Shahrukh & Madhuri. I think some of the best stories were told in the 90s. To be able to live multiple different lives in one life through different characters is the greatest privilege for an actor, and that's what has drawn me towards performance arts.
What according to you is the biggest reason behind the success of your long-running show Ishqbaaz?
Ishqbaaz has been a game-changer in the Indian TV industry, and I think in the past five years, I haven't seen a show making an impact as Ishqbaaz has. It will be remembered as the most forward, aesthetically good-looking show. It was a show which was headlined by men and not women, which itself was an anomaly at the time. The story of Ishqbaaz is basically the story of Indian epics – Ramayana and Mahabharata – and there is no greater drama than either of those. The writers, directors, an excellent cast, and style teams, all came together to create a benchmark for the Indian television. It was a show that the young generation embraced and made their own. There are a lot of reasons, sometimes you just can't explain success.
Your better half Jankee is a performer herself, what are your creative conversations like at home?
We have regular conversations like what should we get for dinner or where should we travel next, but also we brainstorm about how we like to see each other grow in our respective careers. A lot of songs and medleys she makes she bounces them off me. We discuss the music videos and also I direct and produce some of them. She plays an active role in my work and she is the biggest critic I have. More often than not, she would point out the flaws and we are absolutely honest with each other which I think helps us as professionals.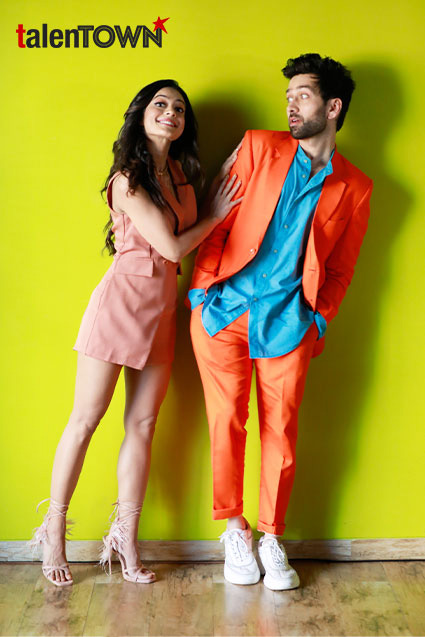 What are you working on currently? What's releasing next?
My latest web show Never Kiss Your Best Friend has dropped recently on Zee5 and has received a phenomenal response, it's very heartwarming. I got a chance to play a very different role and do a millennial love story that talks to its audience in the language they understand and identify with. For now, I am just basking in the glory of the show's success.
Which are your favourite co-workers and who are your idols in the industry at the current time?
To be honest, I never had an idol, but I have looked up to people whose work I enjoy. Among the contemporaries – Ayushmann Khurrana, Vicky Kaushal, Ranveer, and Vikrant Massey are doing amazing work. I have found a phenomenal co-worker in Anya who I worked with in Never Kiss Your Best Friend. There are some people in the TV industry I have really enjoyed watching like Jennifer, Drashti, Sanya, and Ravi. On the digital front, Mithila Palkar does amazing work, I am a huge fan of hers and Amol too.
How important is it for an actor today to maintain regular engagement on social media?
I think as a citizen of the country, as someone who wants to learn, who wants to understand what's happening around, it's very important to be on social media, especially Twitter. It's even more important for actors as they don't need the mainstream media anymore to present them to people. An actor today can easily engage with the people directly. I personally enjoy it a lot as I can sniff out the praise and criticism and understand what works and what does not. I think social media should not be just used to sell your products, shows, movies or TV gigs. I like to share my thoughts on the political climate in the country, what's happening in sports, mental health, the kind of movies I am watching and whether I had a bad day.
Quick Fire Round:
Favourite holiday destination – London
Favourite food – Indian Rajma Chawal
Favourite Author – Dr. Daisaku Ikeda
Favourite Director – Zoya Akhtar
Favourite Bollywood song – Atariya Pe Lotan Kabootar Re 
(Image credit – Deep Panchal & Ayush Das)