OTT burst in India has only complemented the multiplex business – Saurabh Varma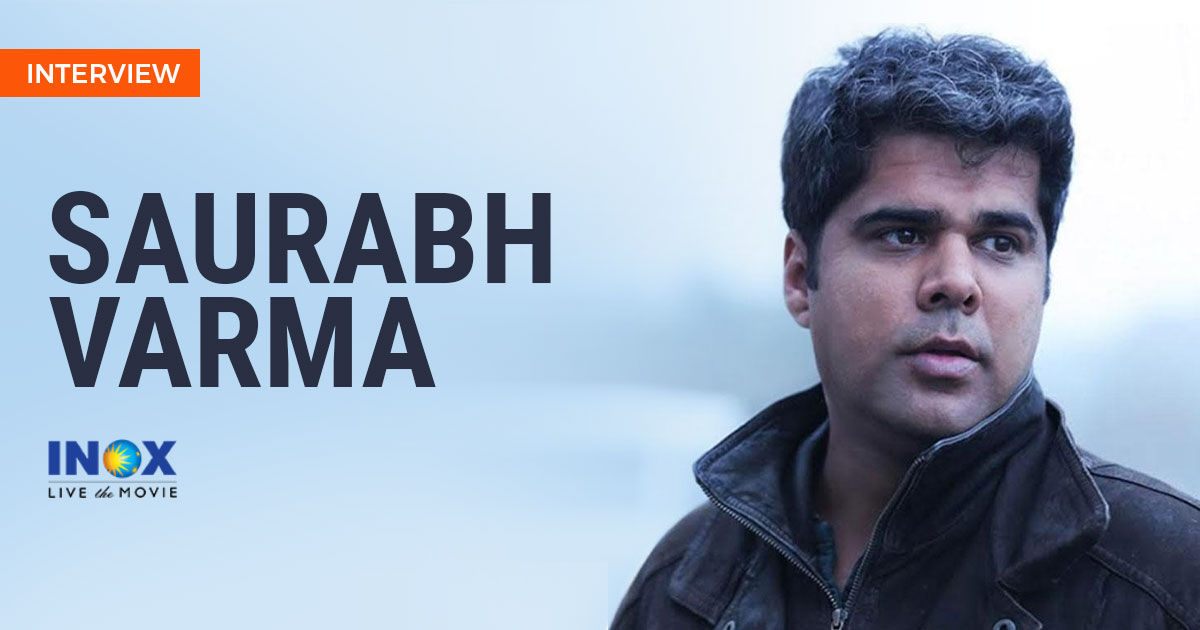 How INOX has managed to stay ahead of the curve in the competitive multiplex business?
Compared to China and the USA, India is still an under-screened country. The number of cinemas vis-à-vis the number of people is very less. It's largely because of the policies and guidelines that govern cinema management and it doesn't make cinema an easy business. In order to stay ahead in the game, you need to consider several factors including technology, comfort, and the choices you offer to the patrons. The most important aspect is the overall experience you offer. The audience always has cheaper alternatives in the form of mobile content and even pirated content, so a multiplex has to keep upgrading the experience to keep the audience coming back. We have been adding several new formats. We have Kiddles – an auditorium dedicated exclusively to children for a fun movie experience. Our Onyx auditoriums use LED Cinema technology where the display is unaffected by ambient lights and the picture quality is simply unmatched. INSIGNIA by INOX is India's first 7-star multiplex that features top-of the-line projection and sound systems, plush leather recliner seats with micro-adjustable neck rests and food by renowned chefs. We also do a lot of experiential marketing where we enhance the experience by giving out goodies, an interaction with the stars etc. All these initiatives combined give us a very good word of mouth.
How do your marketing plans respond to a new release? Does the content/genre drive your marketing strategy?
Content is the Maharaja. More than 900 movies are released in a year, there are 3-4 major movie releases every week. Take an example of films like Badhai Ho or Uri: The Surgical Strike, these films don't have a big star cast. There was some kind of marketing effort required to generate interest. We also do geo-targeting. For a movie like Kesari, which is releasing shortly, we would target the audience group that watches Akshay Kumar's movies and also the movies with patriotic flavour such as Uri: The Surgical Strike. So, effective marketing contributes to the occupancy in theatres in a big way.
The entertainment business is being disrupted by streaming services. Do you see it as a threat?
Different mediums may have their benefits such as subscription revenue or higher footfall but cinema still is the king. Coming to the OTT burst that is taking place in India, it has only complemented cinema watching. Audience numbers have not gone down, instead, they have gone up because the audience now is more receptive to the content like Sacred Games and films like Double Dhamaal. Badla, on the other hand, is a thriller, which is not a very popular genre in India, but with the kind of business it has done, it has a set a different benchmark. People are watching more as their appetite for content has grown. Having said that, OTT content in India still has a long way to go as it hasn't been able to match the quality of films as is the case in some other parts of the world. As the food delivers apps like Zomato and Swiggy have complimented the sales of restaurants, OTT content is helping the cinema business, as audience's appetite to consume the content is growing.
Tell us about the innovative initiatives taken by INOX to engage its audience.
INOX is present in every part of the country and now filmmakers are contributing to innovative initiatives as well. For Gully Boys, we created a campaign where people could shoot a rap song and in the final output could see themselves rapping along Ranvir Singh. They started sharing these videos on social media and the whole campaign went viral. That was a first-of-its-kind marketing activity in India. We do a lot of activities with the Hollywood movies as well. Like for The Avengers, we are trying to create the 'vanishing effect' in the cinemas. For Sanju, we paid tribute to Sanjay Dutt where the audience wore his different masks with different costumes. People did a graffiti contest and wrote messages for Sanju and those messages were passed on to Ranbir Kapoor and Sanjay Dutt. We do these activities every week in every cinema.
Do you think beyond movies when it comes to the content for your screens?
We constantly look for new content to screen in our theatres, and in this quest, we brought Burn The Stage: The Movie to Indian shores. Burn the Stage: The Movie is a film documenting the behind the scenes of South Korean boy band BTS' The Wings Tour that drew in more than half a million fans in 19 different cities around the world. The turnout at the theatres was beyond any comparison. Special screenings are organised for schools to show educational content such as Nat Geo documentaries and it's a great outing experience for students.
In the future, we want to screen Cricket and FIFA matches too. We also get a lot of requests from our viewers about the kind of content they want to watch. Companies have started doing presentations and conferences inside the auditorium. A lot of medical conferences and also HR related motivational events are happening in cinemas. We are open to all kinds of ideas and suggestions and are looking at alternate content as a big driver for filling in the seats. We have just done a Phone Launch inside one of our auditoriums in South India.
What's in the pipeline from the 'Director Saurabh Varma'?
When you look at the film business, there are a lot of things you work on. It sounds very nice to call yourself a Director but a director's job is not just to direct a film. He is actually the 'Father of the Bride' in the project. He has to make sure that the script is right, the pre-production is right and you have enough money to make the film. And, when the movie is ready, to plan how you properly release it and make marketing strategy to reach the right audience. When a film is released, there are 70 odd rights to be sold. So, all these things are to be considered before I venture into my next directorial project.