Sayani Gupta: Pushing the envelope on women's narrative in mainstream Bollywood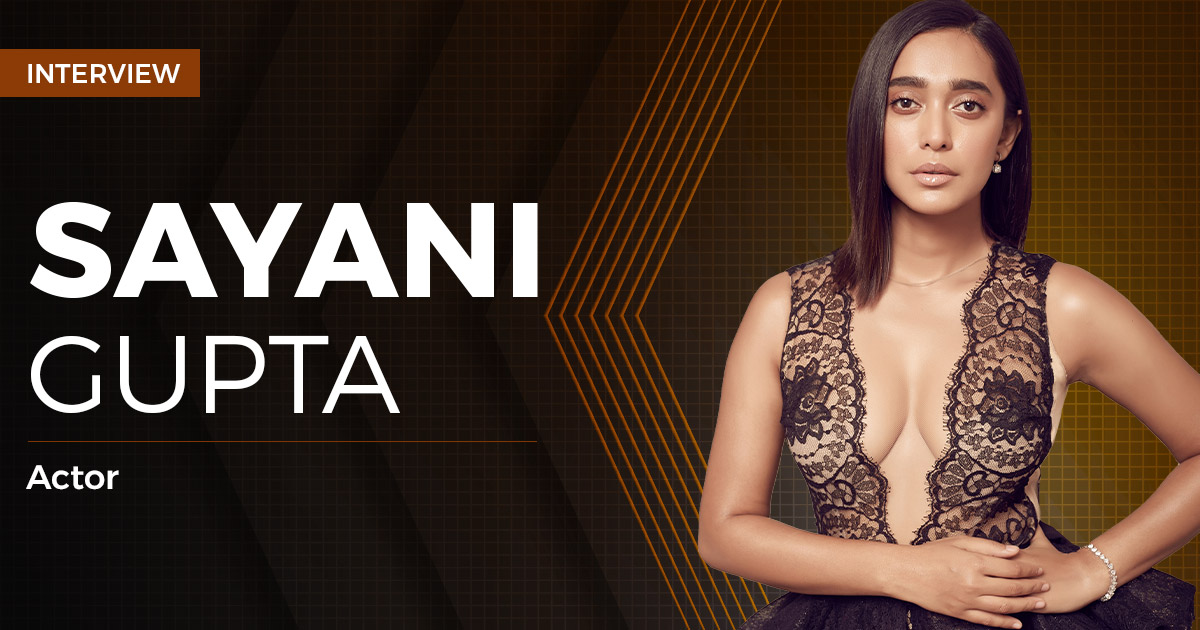 In an exclusive interview with Talentown, critically acclaimed actor Sayani Gupta talks about the representation of women in Indian cinema and how her characters have pushed the envelope on women's narrative in mainstream Bollywood. Here are the excerpts:
Four More Shots has opened a lot many discussions. According to you, what is the central message of the show and what have you attempted to express through your character?
The show revolves around four independent, thinking women with agency, who have complete control over their lives. Four More Shots pushes the envelope on women's narrative in the mainstream Bollywood. Seldom you see women in an urban scenario as completely independent entities with complete control over their career, relationships, sexuality, politics, and worldview. And that's what the show intends to do.
Damini is a layered character. She is a control freak with obsessive-compulsive disorder going through personal challenges. She is an extremely idealistic journalist who is very clear when it comes to her career but equally confused in personal relationships. I absolutely loved playing the character. When there is so much in the text, you just have to do justice with the character with authenticity.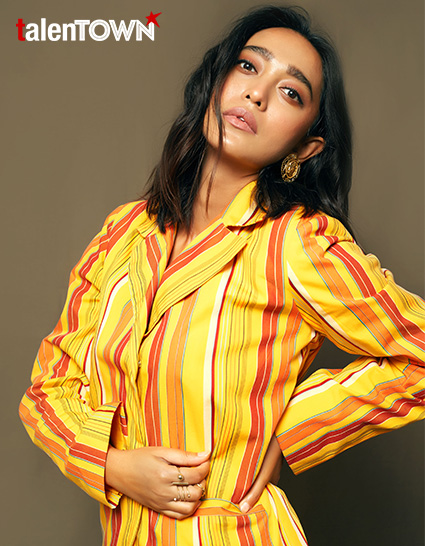 What attracts you to the kind of roles you did in Margarita with a Straw, Article 15 and recently Posham Pa?
Article 15 has been a very special project and I feel so honoured to have played that character. Gaura is a girl that comes from a completely underprivileged background yet she is empowered, brave, and I admire her fighting spirit and what she stands for. For Margarita with a Straw, I went through so many auditions that I kind of started living the life of a blind person. It was a difficult film to execute and I worked really hard to get the part. At one point in time, I had almost given up. I thought that I have given it all I had, now it would happen if it's meant to happen and it did! I would always be grateful to Shonali and Nilesh for trusting me with the project. It's a once in a lifetime kind of a role. Talking about Posham Pa, the director Suman Mukhopadhyay and I wanted to work with each other for a long time. When he shared the idea of the movie and the look of the character, I immediately said that if he could execute the look, I would make sure I make my dates available.
Your movies and series have some very strong female characters. Talking about the representation of women in Indian cinema, is it getting better or worse?
It's getting more real, I would say. Earlier, it was very much black and white; either the woman in a movie is completely innocent, doesn't know what to do, and is waiting for someone to come and rescue her, or she is a vamp who wants to destroy everything. Now I think a positive change is happening but still, there is a dearth of good women roles. In recent times, I think Piku and The Dirty Picture have been that kind of movies that showed that women characters can be at the helm and make the movie successful.
Tell us about your upcoming releases and the kind of roles you would like to play in the future.
Inside Edge Season 2 is just out and it's amazing how it has turned out. I am very proud to be a part of it and we are busy promoting it currently. The next season of Four More Shots is coming up in January. There is another British series that I am doing, it will be released next year along with a couple of movies that I am shooting for. I would like to be as versatile as possible – I would like to be in an action movie, playing a ninja sort of character, also, I would like to do a musical or a dance movie.