The Irishman: The formidable fellas are back and out painting houses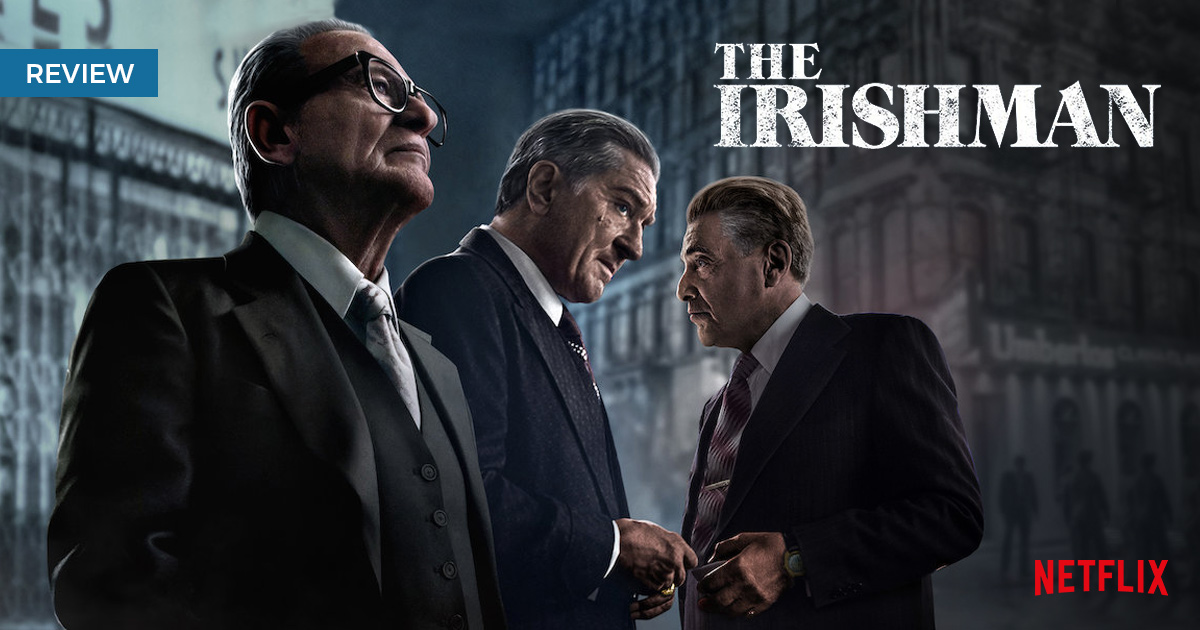 Martin Scorsese might have found a new muse in Leonardo Di Caprio post The Aviator, but his partnerships with Robert De Niro have consistently created cinematic masterpieces, the movies that are featured in every list of films worth watching. The sweeping influence and cultural impact of Scorsese's work hasn't faded a bit over the years and still defines how mob dramas should be essayed. Now, after almost 25 years since they worked together for Casino, the formidable fellas are back, along with Joe Pesci and Al Pacino, in the screen adaptation of the book I Heard You Paint Houses by Charles Brandt.
The movie chronicles the life and times of Frank Sheeran (Robert De Niro), a World War II veteran who is now reduced to a wheelchair in a nursing home and is recounting his adventures with two of his bosses – the mobster Russell Bufalino (Joe Pesci) and the Teamsters leader Jimmy Hoffa (Al Pacino). A flashback road trip that Frank and Rusell take from Pennsylvania to Michigan in 1975, forms the main thread of the narrative and it's in those flashbacks within the flashback that the interplay of crime and politics takes place. In the 1950s, Frank's proximity to Rusell lands him a job with Hoffa, portrayed by Al Pacino is his signature adrenaline-fueled boisterous style. Frank is a stone-cold hitman who goes about his business with clinical precision and detachment. The chilling chaos of the crime world and reckless violence get a sharp contrast with Frank's calm demeanour and smooth operation. Hoffa is close to Frank's family, especially his daughter Peggy who disdains Rusell but gets along pretty well with Hoffa. With silent treatments and seething glares, she disapproves of her father's shady lifestyle. Frank desperately tries to make it up to her but misses by a mile each time. A good part of the movie is spent developing the relationships between Hoffa and Frank that culminates in a tragic conclusion on all sides.
Though replete with classic tropes of a mafia movie, The Irishman is a deep mournful introspection on ethics, conscience and friendship. It's in the long conversations that a wide range of emotions and human motivations are weighed. It's impossible to get one's attention span flagging as this heady cocktail of some master performances never finds a dull moment in the entire play length of 209 minutes. With an incredibly thoughtful script and some nuanced performances by the finest in the business, Scorsese creates a perfect long-form movie best suited for a TV audience.
The Irishman marks the end of an era – the times of The Godfather, Goodfellas and Scarface – as it's probably the last time Scorsese, De Niro and Pacino came together to reflect on the classic image of gangsters that once captured the imagination of the cinephiles, but now belongs to the realm of nostalgia. A regretful old man begging for reconciliation with his estranged daughter, a bunch of gangsters, frail and decrepit, dying slowly in prison cells, and the ones outside, living under a constant fear of death, at times at the hands of their friends and trusted allies – that's the poignant end of a life of crime, a far cry from the glamour projected in their primes. "In the '50s, he was as big as Elvis. In the '60s, he was like the Beatles. And next to the president, he was like the most powerful man in the country," says Frank, but when he sees a young nurse having difficulty recalling Jiffy Hoffa's name, he ponders over eventual insignificance of everything, and that's a dark and dismal thought.
Photo Credit: Netflix