Vivek Agnihotri: The Kashmir Files seeks the truth, highlights the biggest act of ethnic cleansing in Indian history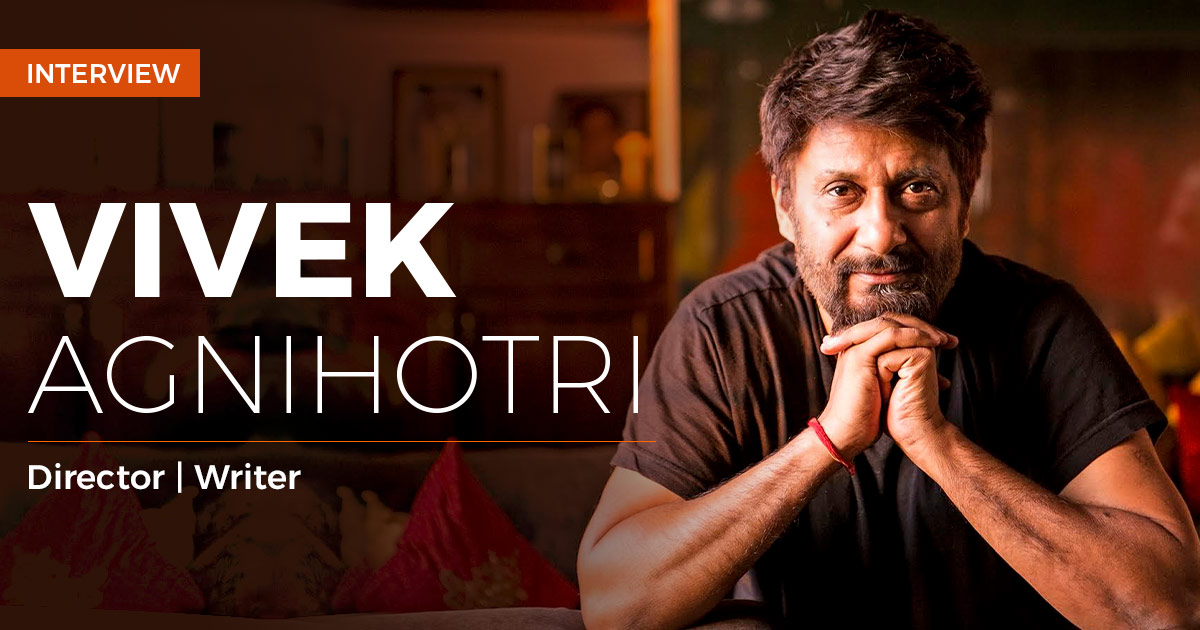 A film director, author and quite a vocal public figure, Vivek Agnihotri is known for his movies Chocolate, The Tashkent Files, Buddha in a Traffic Jam and the upcoming The Kashmir Files. He is the author of the much talked about book Urban Naxals, and runs an NGO named 'I am Buddha' with his wife Pallavi Joshi who herself is a national award-winning actor. Talentown caught up with Vivek Agnihotri for a no-holds-barred interview. Here are the excerpts:
From Chocolate to The Tashkent Files, how your approach to filmmaking has evolved?
Well, I think life is the biggest teacher. I have aged, made mistakes, and learnt from them like anyone else, which reflects in my work as well. One thing that has remained consistent is my commitment to my work – something that I take pride in.
When did you realise that there was enough material on Shastri's death that it could become a feature-length film?
The film started rolling in 2017 after years of research. I began by filing RTIs to the PMO, the Foreign Ministry, and the Home Ministry. The responses were similar, stating that there were no documents available on Shastri ji's death. Since there was no official information, I decided to crowdsource my research. I released a video asking people to send me material. That opened up a new world of information for me. The youngsters on social media led me to the links, books, and people with knowledge of what had happened. And that's how, slowly, this film started to take shape.
The Tashkent Files is a success story but has received criticism too. What, according to you, your critics failed to see in the movie?
I have never had faith in critics – you tell me, which critic does not operate with an agenda? They point fingers at me stating that there is some agenda but I say if the same film had been made by any of the celebrity directors in Bollywood, the narrative would have changed. One critic gave me a 'zero-star' rating – how can a film get zero stars? Certain films, which you can't even call a film but mere footage, have received a half-star rating, so are you trying to tell me that The Tashkent Files deserves even less? And then the film went on for 100 days pitted against heavyweights like Kalank, SOTY2, Avengers: Endgame, Bharat and what not? These are not critics, I call them Critics Mafia.
This film is, in fact, a great service to the youth of our country who have been almost unaware of Shastri's existence. Such a great leader, PM of our country and a mysterious death never to be probed in the last 53 years! Isn't it alarming? This film is about a citizen's Right to Truth and critics could not silence the voice of the people.
What is the central idea of your upcoming film The Kashmir Files? What part of the Kashmir conflict does it try to highlight?
The Kashmir Files is an extension of the central theme of The Tashkent Files – Right to Truth. The aim is to showcase the unreported history of Kashmiri Hindus who were literally butchered, raped and made homeless overnight. It is one of the most tragic genocides in Indian history but is absent from our history and our consciousness. Hence I don't see any conflict being a part of that story – it is pure history and the truth. I'm a great believer of 'Satyamev Jayate'.
What inspires you to write books on your films? Does it allow you to explore the parts of the story that were left untouched in the movies?
I want to put a disclaimer here – in the last few years, most of what I have worked on has become a saga, a part of life. It is by default and not by design. There is always so much more to be told, realms of research and a personal journey through all of this. I felt inspired to share all those experiences and there was no better medium than a book. It is the most traditional format for keeping records and the most detailed one. I'm writing one on The Tashkent Files too.
How's the progress on The Kashmir Files?
I believe the first schedule of The Kashmir Files is the most difficult part of the filming process as it involves real people and real stories that Pallavi and I would capture on camera. The research for this project is extensive and I want to channelise my energy in digging as deep as possible to get to the truth. This incident should have gone down in the annals of history but where is it? How many people know about the magnitude of the incidence?