Melissa Raju Thomas: What girl doesn't dream of playing a mermaid, right?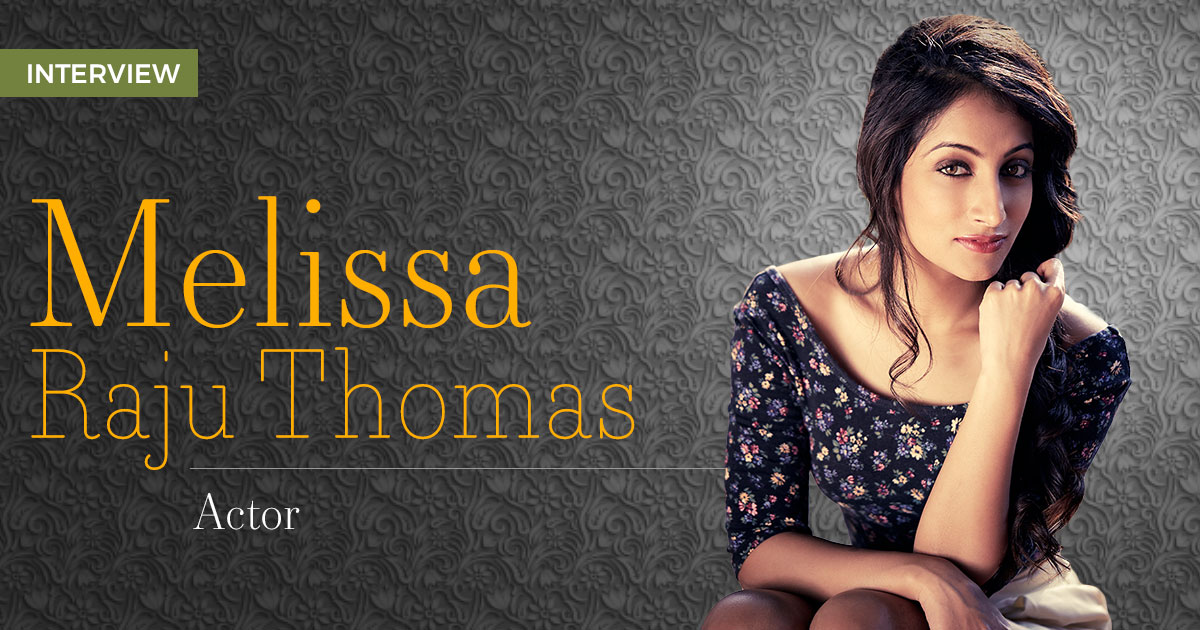 Former Navy Queen, Melissa Raju Thomas recently made her film debut in Geetu Mohandas' Moothon. In an exclusive interview with Talentown, Melissa shares how showbiz has been intertwined with her life all along. Here are the excerpts:
What's the origin story of Melissa? Where were you brought up and did you have any entertainment background?
Well, being the daughter of an army officer, I grew up in different places, and was exposed to different cultures and people. After my 10th standard, I got a scholarship to study in Singapore where I completed my A-levels and then my undergrad degree from the National University of Singapore. I've had a very varied upbringing, so I tend to adapt to changes quite quickly.
I don't have an entertainment background per se, no one from my family is in the industry. But for some reason, entertainment related things have always intertwined with my life. At the age of 13, I was one of the finalists on a VJ Hunt reality show in Kerala, after which I went on to anchor a popular Asianet show called Valkannadi for two years. After 10th, I moved to Singapore, where I got involved in theatre and was part of two major productions. I was also part of a dance group and put up dance productions in contemporary and hip hop styles of dancing. During one of my breaks, I happened to be back in India, participated in the Navy Queen pageant, which I won. So yeah, entertainment just kept bumping into me, and eventually I realised that this is what truly makes me happy – acting and storytelling.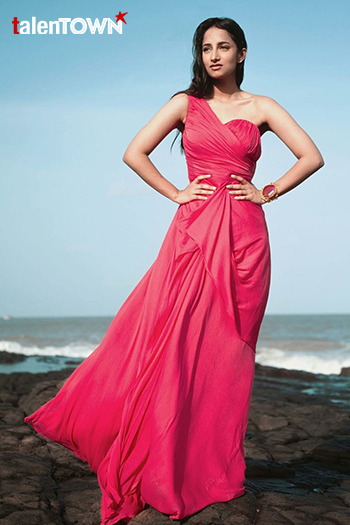 Tell us about the Miss Navy Pageant and what impact it had on your career?
Haha… I think it was the most random thing that happened to me at that time. I was back in India during a study break, my mom found out about the pageant and insisted that I participate. So I applied, went for preliminary rounds, got through, had a one week grooming and preparation period, and then the finale. It all happened in a jiffy to be honest. I was ecstatic about the win, I got a lot of attention in the media at the time but since I had just entered college, I wanted to complete my education first. But looking back, I guess that pageant has played a huge role, because after college when I started modelling in Mumbai, it was one of the Navy Queen pageant organisers, Dalu, who always had me in his mind ever since I won the pageant. He showed my pictures to Geetu Mohandas who then called me down for a meeting. So I guess, indirectly the Navy Queen pageant played a pretty big role in my life.
You are also a writer, what was your inspiration behind the short film Faded?
Faded deals with contemporary, typical relationship dynamic that I see all around me. So I guess that was my inspiration, I have noticed so many toxic and complicated relationships all around me, and how social media and the changing lifestyle choices of people have impacted relationships, and I just thought to myself, why do they keep repeating this same cycle? And that's where Faded started from.
You're making debut in Geetu Mohandas' Moothon. How were you discovered by her?
So like I said before, she saw my pictures and called me for a meeting. She wasn't casting for anything then, but said that she would keep me in mind. A few months later, she started casting for Moothon, there was a character that she felt I perfectly fit the look for, so I took an overnight flight to Kochi, gave the audition on almost no sleep. And right after my audition, Geetu smiled and said, "I found my Amina".
What is the movie about? Tell us about your role in the movie.
Well, one of the things that excited me the most when I heard about my role, was the mermaid bit. What girl doesn't dream of playing a mermaid, right? So that was super exciting to be introduced as a mermaid in Mulla's fantasy. But basically, I play the character of Amina, who is a village girl from Lakshadweep. The character goes through a lot of changes within the film, due to the things that unfold in the film, she eventually moves to Mumbai, where she becomes a bar dancer. So showing that transformation was a challenge that I enjoyed.
What are you working on currently and what kind of projects you are considering?
I'm currently shooting for a very interesting special appearance role in Taish, directed by Bejoy Nambiar. After Faded, I've been in the thick of writing something new, so I'm super excited about that. I recently also wrote and composed a song, a scratch of which I hope to share with everyone soon.